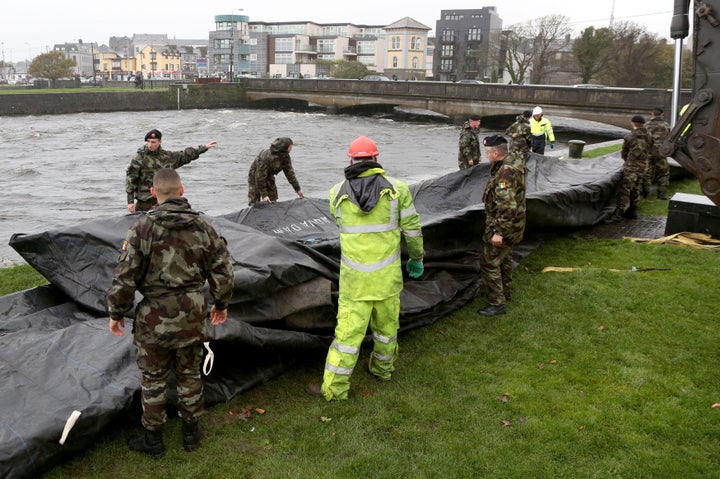 Communities across the UK are battening down the hatches with sandbags and barricades in preparation for the arrival of Storm Brian.
Treacherous conditions are forecast to set in overnight, with winds of up to 70mph battering coastal areas and driving high tidal waves over sea walls.
The storm, caused by a "weather bomb" of low pressure in the Atlantic Ocean, has already struck the western coast of Ireland with heavy rain, the Press Association reported.
Meanwhile, hazardous conditions are due to hit western parts of the UK at 4am on Saturday, as families begin their half-term holidays.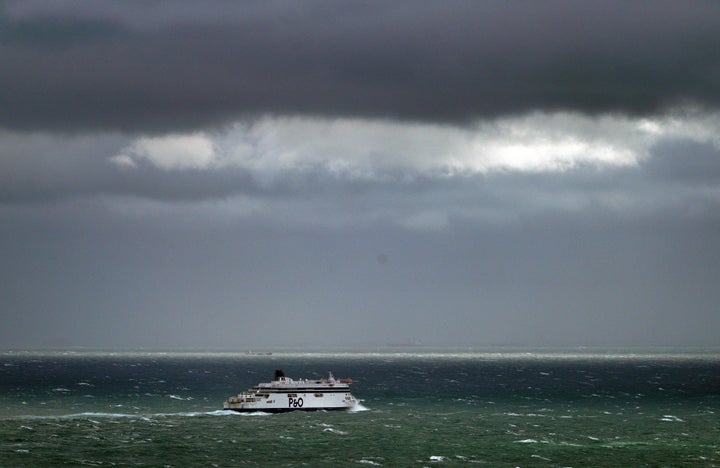 The Met Office said the southern and western coast of England will remain under a yellow weather warning for wind until midnight on Saturday, when the worst of the inclement weather will have lost potency and moved into the far north-easterly reaches of Scotland.
Met Office meteorologist Craig Snell said people should beware of venturing outdoors onto coastal walkways.
He said: "If you don't need to be at the coast the best advice will be not to be there.
"We are concerned that there could be some flooding at the immediate coast but even without flooding there will be some very high waves.
"The best bet will be to stay safe and stay away."
Pictures of Environment Agency staff placing steel flood barriers at Fowey in Cornwall emerged on Friday, as south-western towns braced themselves to become some of the worst affected areas of the British Isles.
National flood duty manager for the Environment Agency Ben Lukey warned members of the public against posing for photos during the hazardous conditions.
He said: "Environment Agency teams are on the ground, checking defences and taking precautionary action to close tidal gates and put up temporary barriers.
"We're working with the Met Office and local authorities and are ready to respond as necessary.
"We urge people to stay safe along the coast and warn against putting yourself in unnecessary danger by taking 'storm selfies' or driving through flood water - just 30cm is enough to move your car."
Vehicle recovery and insurance firm The AA also reminded drivers to take extra care while surface spray, reduced visibility and potential flooding remained high risks.
Network Rail said it was gathering extra personnel ahead of the weekend in anticipation of potential disruptions, and reminded passengers to check travel updates before setting out on their journeys.
A spokesman for Network Rail said: "We are keeping a close eye on Storm Brian and are doing everything we can to prepare for severe weather.
"We are deploying additional teams across the railway network to remove debris quickly and safely if we need to, and to keep passengers moving."
The Energy Networks Association, representing the UK's energy infrastructure, also reminded residents to call the free 105 advice telephone number in case of damage to local network and power supplies.