A wolf-like dog has been rescued from a terrible fate and given a second chance as a service dog to a young boy.
The beautiful pooch, called Sherlock, was rescued from a shelter just 24 hours before he was due to be killed, Washington DC Patch reported.
The four-year-old Samoyed/Great Pyrenees mix was taken in by Big Fluffy Dog Rescue in Nashville, Tennessee.
He will now undergo service dog training so that he can assist an eight-year-old boy with autism.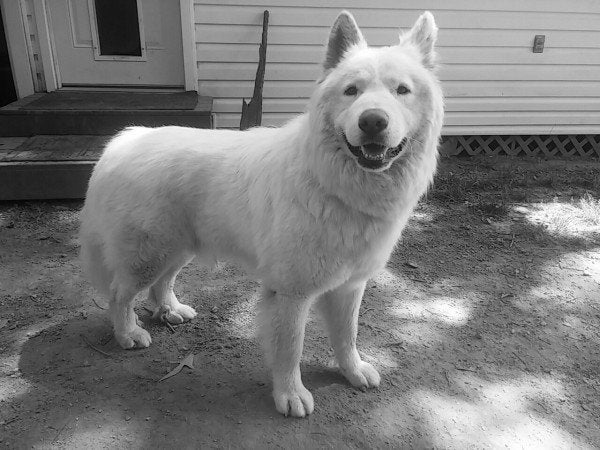 Big Fluffy Dog Rescue is a non profit organisation specialising in the rescue of giant breed working dogs.
The organisation is currently training Sherlock to be a service dog, but needs every penny it can get to do so. As such, they are raising money via GoodWorld.
Sherlock is currently being taught certain commands and protective behaviours that will help keep his new human friend safe and anxiety-free.
"So far, his training has been going great and he has a natural calmness and love towards children."
Sherlock will live with a foster family temporarily until his training is complete. He will then head to New England, where his new family awaits him.
His story was shared on Reddit where hundreds of people have been quick to comment on how wonderful it is that he's been given a second chance.
One Reddit user wrote: "So awesome that his life was saved and now he gets to help someone else in need by being a service dog!"
While another added: "We've got a dog we just rescued as well and he is also going through training for my son with autism.
"It's amazing what these dogs can do and what the trainers are able to do."