In 12 years of judging duty on 'Strictly Come Dancing', Len Goodman has seen the very best, the very worst and John Sergeant on the dancefloor.
But there's one performance that stands out for him as the most memorable ever. Can you guess? Russell Grant? Ann Widdecombe? Jay and Aliona?
It turns out it was none of these - instead it was Jill Halfpenny's Jiv to 'I'm Still Standing' in the Series 2 final in 2004. Jill, with her dancing partner Darren Bennett, were the first couple on the show to receive the top marks from all four judges.
As he prepares to leave the show he has been with since 2003, Len is releasing 'Strictly Come Dancing: Len's Grand Finale' DVD, which includes some of his favourite ever routines. On the DVD, he talks about the effect Jill and Darren had on the audience:
"This was the first routine ever to score 40 and that's why it sticks in my mind. It's like when Roger Bannister ran the first four minute mile; you always remember the time it happened first.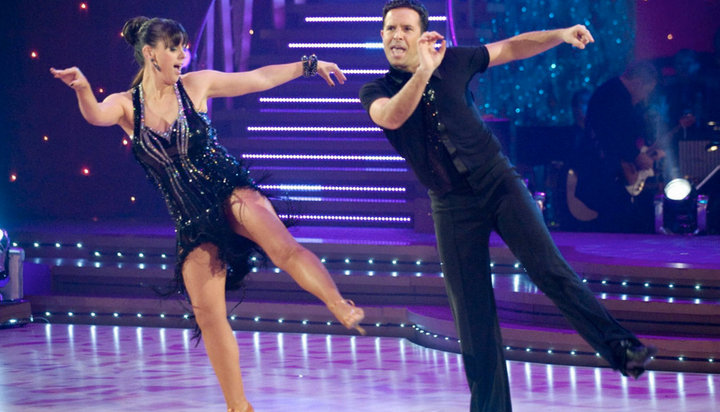 "This dance also sums up exactly what 'Strictly' is about - somebody coming on this show, working hard with their professional partner and then doing something spectacular like this. It's Jill Halfpenny's Jive. Her name might be Halfpenny, but this dance is priceless."
Watch Jill and Darren in action above
Other routines he singles out for praise include Matt Baker's Samba with professional dancer Aliona Vilani to 'Young Hearts Run Free', 'Hollyoaks' actor Ricky Whittle's Foxtrot with dancer Natalie Lowe in Series 7, and 'EastEnders' Jake Wood's memorable 'Mambo Number Five' Salsa.
He also gives notable mention to last year's 'Strictly' champions Jay McGuinness and Aliona, with their Jive to 'Pulp Fiction'. Len says: "What a bit of music, and what a routine to put to it! They didn't dance it again in the final. But I'm convinced people's memories of it are what helped them pick up the mirror ball trophy."
Len Goodman's favourites are revealed on 'The Best of Strictly Come Dancing: Len's Grand Finale DVD' out today.