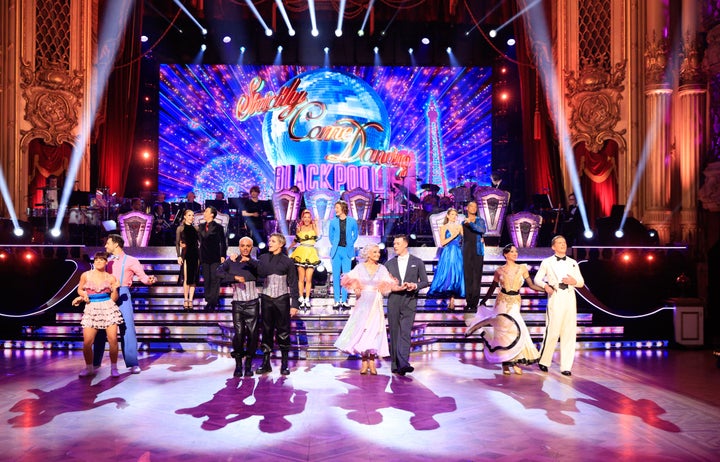 On Saturday night, Strictly aired live from the iconic Blackpool Tower ballroom, where the former BBC presenter used to present the show's predecessor Come Dancing.
She and her professional partner Kai Widdrington performed an American Smooth to the standard Tea For Two, but during the following night's results show, it was revealed they'd landed in the bottom two alongside Bobby Brazier and Dianne Buswell.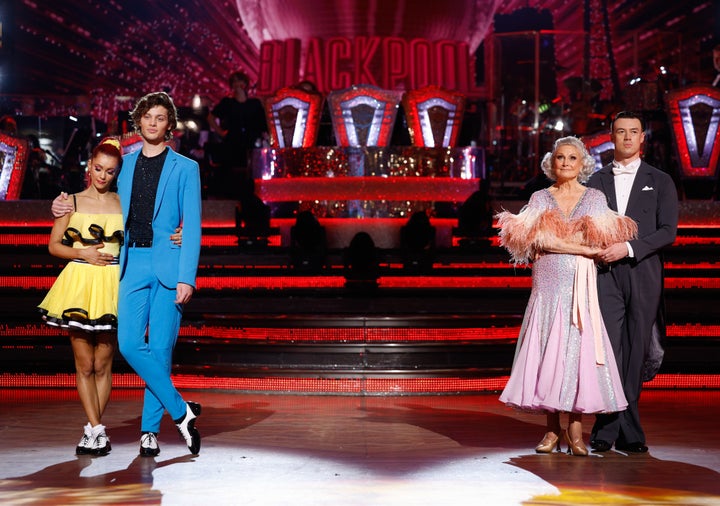 Both pairs then danced again, with the judging panel unanimously opting to save Bobby and Dianne.
Craig Revel Horwood admitted he "couldn't ignore" that Bobby and Dianne had given a "standout performance".
Meanwhile, Motsi Mabuse said it had been "one of the most beautiful dance -offs we have had" and Anton DuBeke agreed it had been a "marvellous dance-off", although both opted to send Angela home.
Shirley Ballas said she would have also saved Bobby, had her vote counted.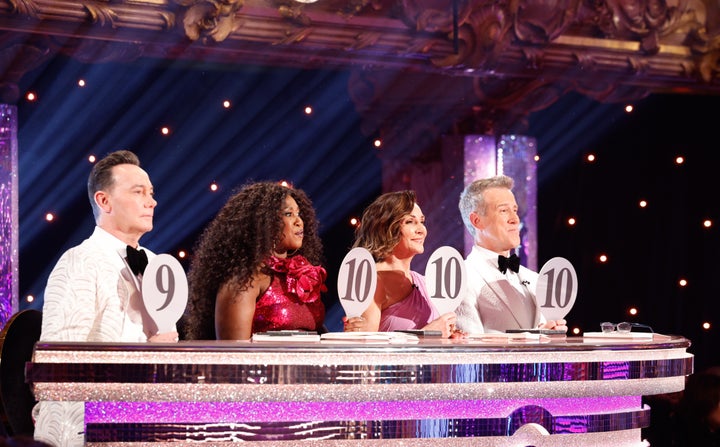 After her exit aired, Angela shared a video on X (formerly Twitter), reflecting on her time in the competition.
"By now, of course, you will know that my wonderful Strictly Come Dancing adventure has sadly come to an end," she told her followers.
"I have to admit that appearing on that programme has been one of the most challenging, one of the most terrifying, but also joyful, experiences of my entire professional life. And so much of me being able to do it is down to so many of you.
"I just wanted to take this opportunity to say thank you so much to all of you for your encouragement, the kind comments that you sent to myself and to my partner, Kai, and of course, most importantly, for your votes, because that means that all of that work that Kai and I put in during the week when we were training and learning and preparing a new dance is something that you enjoyed watching and were prepared to vote for."
She concluded: "That's it for now. Kai was just the most perfect partner and, of course, he was the really important part of the equation to getting to Blackpool as we managed this weekend.
"He's such a wonderful guy – a great dancer, terrific choreographer, has the patience of a saint and is a wonderful teacher. So, really, from both of us, this is a heartfelt thank you."
Following her elimination, Angela told host Tess Daly that the "last nine weeks have probably been the most terrifying, the most fantastic, the most glorious, the most joyful that I have spent for a very long time in my profession".
Angela said: "I have had the time of my life, people keep making reference to the fact that I presented Come Dancing, but that was 40 years ago, that was a different time! [Kai] wasn't even born then!
"But actually being this side of the competition, this side of the programme has been really an eye-opener for me in so many different ways. Everybody talks about the team and all the pros – everyone who has danced – there is a real team spirit in this programme unlike anything I've come across anywhere else in any of the many programmes I've done. It's absolutely fabulous. They support us, they encourage us all the time – it's absolutely wonderful.
"But the person who really has to get the most credit is this gentleman here."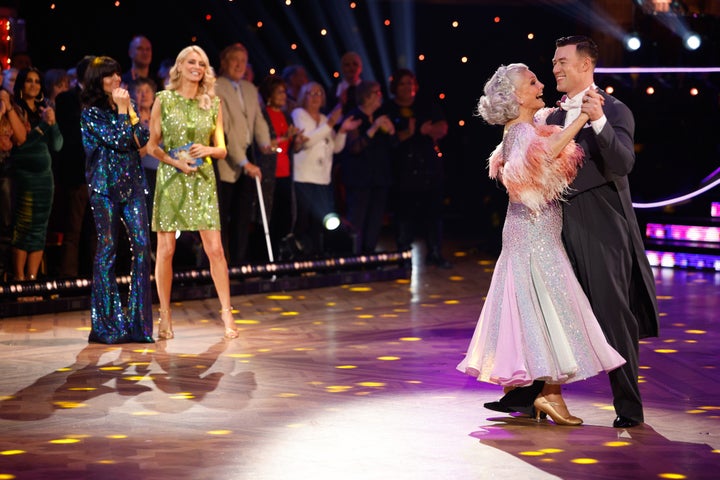 Kai responded: "Like Angela just said, there's a 50 year age gap between us, but we're like mates! I'm so proud of you and you should be proud of yourself. It's been my absolute honour and pleasure to dance with you especially in this beautiful ballroom."
Angela previously made Strictly history as the oldest contestant to ever compete on the show,
Just six couples now remain in the competition, ahead of Saturday night's live show, which will air live on BBC One at 7.30pm.