Hundreds of buses across England will carry adverts praising Allah as part of a drive to highlight the plight of Syrians fleeing civil war during Ramadan.
Britain's biggest Muslim charity, Islamic Relief, is funding the campaign to roll out posters on buses in London, Manchester, Birmingham and Bradford, reading "Subhan Allah", meaning "Glory be to God" in Arabic.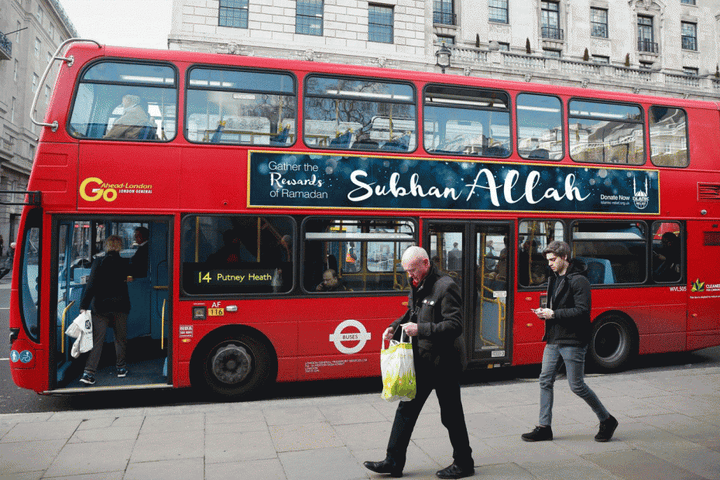 The charity says the adverts will portray Islam and international aid in a positive way.
They will be carried in London, Manchester, Birmingham, Bradford and Leicester from May 23. Ramadan runs between June 6 and July 7.
Organisers of the operation hope it will encourage Muslims to channel anger about the war in Syria into humanitarian work.
Imran Madden, the UK director of Islamic Relief, said: "In a sense this could be called a climate change campaign because we want to change the negative climate around international aid and around the Muslim community in this country.
"International aid has helped halve the number of people living in extreme poverty in the past 15 years, and British Muslims are an incredibly generous community who give over £100 million to international aid charities in Ramadan."
England cricketer Moeen Ali has said he supports the initiative, and wants the adverts to encourage debate and increase understanding.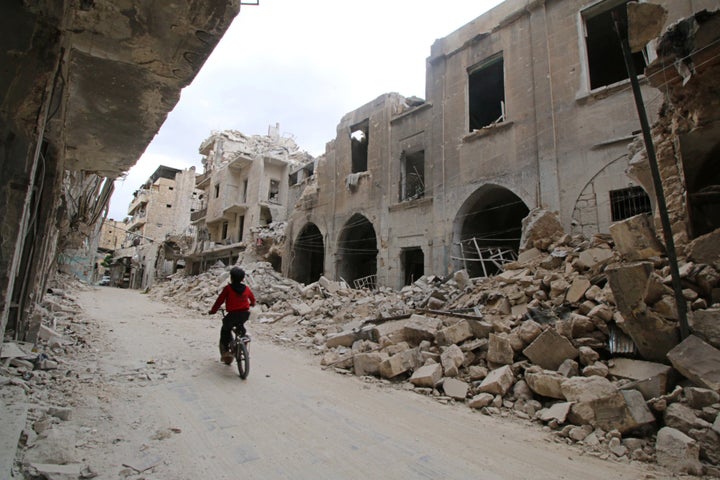 The posters will hope to drive up donations in the weeks leading up to Ramadan. The Holy month marks the Prophet Mohammed's revelation of the Quran.
It is celebrated worldwide, with the annual occasion unfolding on the 9th month of the Muslim calendar, and sees all eligible Muslims fast between sunrise and sunset.
Transport for London (TfL), which regulates adverts on the capital's buses and Underground networks, does not permit posters linked to a "political party or campaign".
It does not prevent religious ads, though.
The Liberal Democrats equalities spokesperson and peer Baroness Hussein-Ece condemned the move, saying religion should be solely "a private matter".
"We do not believe that these specific ads are consistent with TfL's commitment to a tolerant and inclusive London," a spokesperson for the authority said at the time.
Related