The 49-year-old, who hosts the ITV breakfast show alongside Piers Morgan, said she is "currently well" but adopting the precautionary measures.
"I am currently well but due to the new advice today I will be self-isolating for two weeks due to symptoms in my household," she wrote on Twitter. "Stay well everyone."
During a live link-up on Tuesday's GMB, Susanna told co-host Piers: "One of my children has a cough, a persistent cough. And that came on yesterday. Before the briefing yesterday afternoon, the advice had been the person themselves would be confined to the house for seven days.
"Well, suddenly with these new drastic action measures, that changed yesterday afternoon. It meant if one member of your household had the cough or fever you would all have to go in self isolation for 14 days. Immediately, I thought I can't go into work and work with you guys for 14 days.
"All the children are off. We're two households. It's a very unusual situation. I am very, very lucky. I'm paid even when I'm sick. I'm in a privileged position."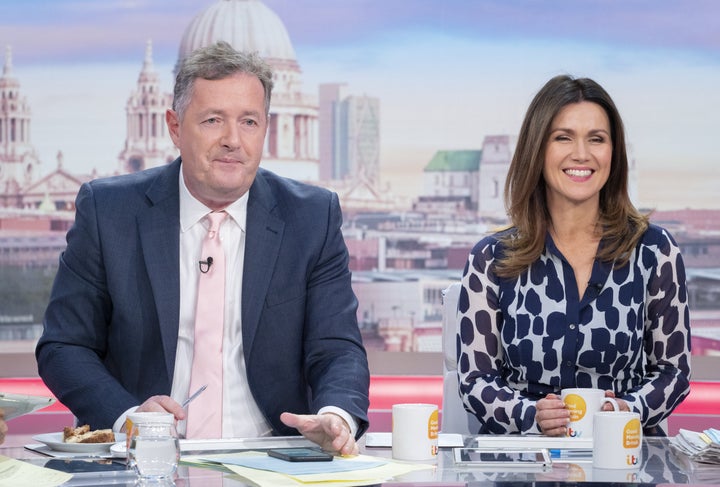 The news follows newsreader George Alagiah's "difficult decision" to withdraw from the BBC's newsroom amid the coronavirus pandemic.
The 64-year-old was diagnosed with stage-four bowel cancer in April 2014 and continues to receive treatment.
His agent said he will self-isolating after consulting with his doctors and editor.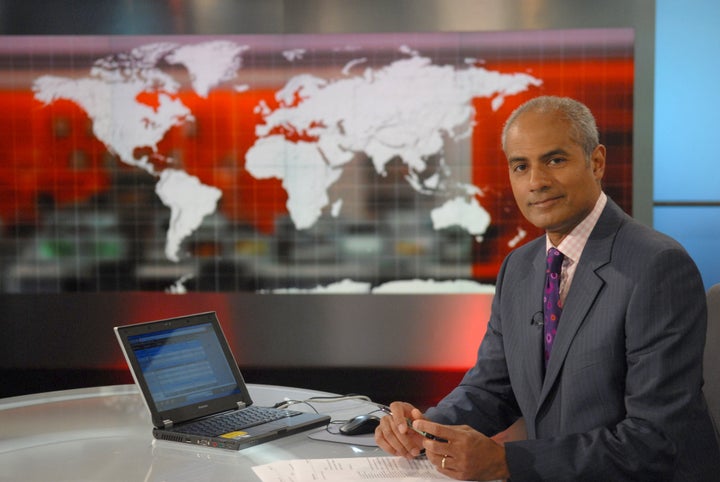 George said: "It's been a difficult decision. At a time like this I so wanted to play my part in the BBC Newsroom, working with my colleagues to report on this unprecedented crisis - especially as so many are turning to the BBC to make sense of what can seem a frightening and confusing situation.
"After talking to my doctors and my editor we all decided that, on a balance of risks, it was probably best that I withdraw from the newsroom."
The newsreader underwent 17 rounds of chemotherapy to treat advanced bowel cancer in 2014 before returning to presenting duties in 2015. In January 2018, he revealed that the cancer had returned.
Meanwhile, Idris Elba has revealed he has tested positive for coronavirus.
The Luther actor said he is currently showing no symptoms of the virus but was tested after coming into possible contact with Covid-19.
Sharing a video of him and his wife Sabrina on Twitter, Idris said that receiving the diagnosis "sucked".
He wrote in a tweet: "This morning I tested positive for Covid 19. I feel ok, I have no symptoms so far but have been isolated since I found out about my possible exposure to the virus. Stay home people and be pragmatic. I will keep you updated on how I'm doing. No panic."
In the video, Idris explained he had been in self-isolation after someone he'd had contact with tested positive for the virus on Friday.
He urged people to continue social distancing and washing their hands.
He said: "There are people out there who aren't showing symptoms and can easily spread it. So now is a real time to be vigilant washing your hands and keeping your distance."