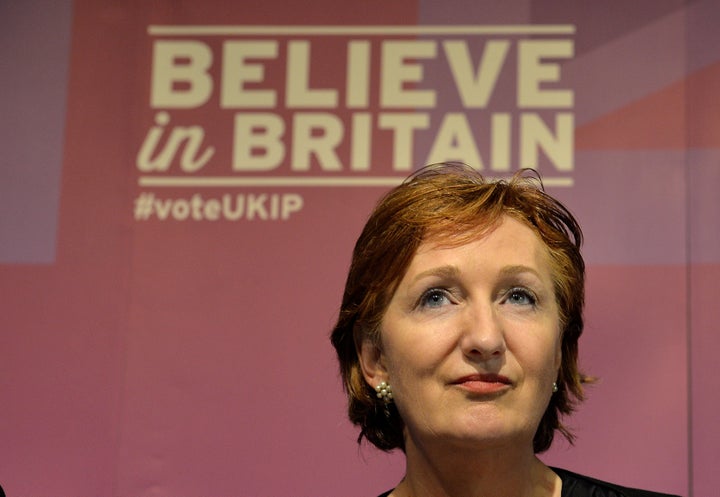 Ukip has suspended former deputy chairman Suzanne Evans after she signed a petition opposing the selection of a candidate who compared homosexuals to Nazis.
Evans, who Nigel Farage appointed as temporary leader last year before reneging on his resignation, was one of 167 people to call on Ukip to deselect Alan Craig as the UKIP London Assembly candidate for South West London.

The petition was also signed a 'Jane Collins' from Brough in the East Riding of Yorkshire. A UKIP MEP for Yorkshire is called Jane Collins. It is not known if she faces a similar disciplinary hearing.

The party's former Welfare spokesperson took Ukip to the High Court this afternoon to the suspension overturn, but failed.
In a statement, Evans said: "I am stunned and distressed by this latest turn of events. I will look to take up whatever right of appeal is open to me. I remain determined to keep my personal focus on working to the full extent of my ability to help secure a 'Leave' vote in the EU Referendum on 23rd June, and contribute to electoral successes for UKIP on 5th May.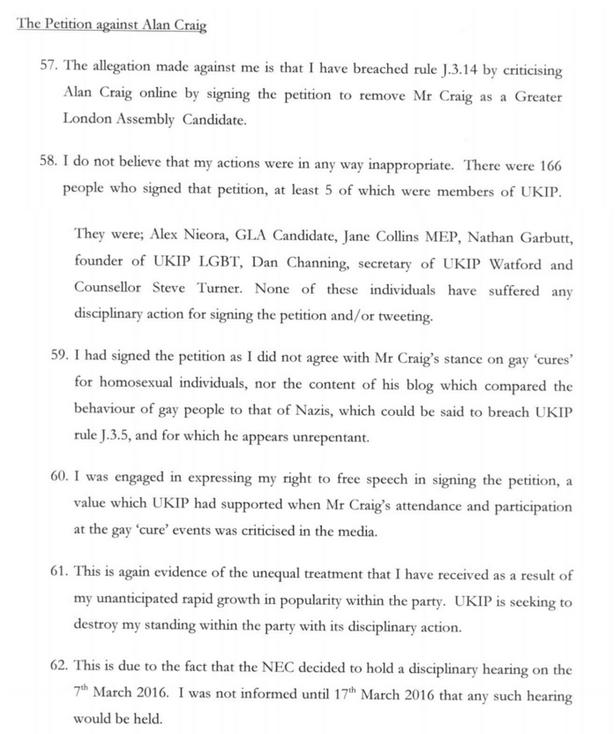 Speaking on Sky News today, Farage said: "I've watched as she's gone from being a popular figure in UKIP to become a very unpopular figure by constantly criticising, not just the leader, but the party (and) its direction.
"It's sad but these things happen: in families we all see it. In life, these things happen."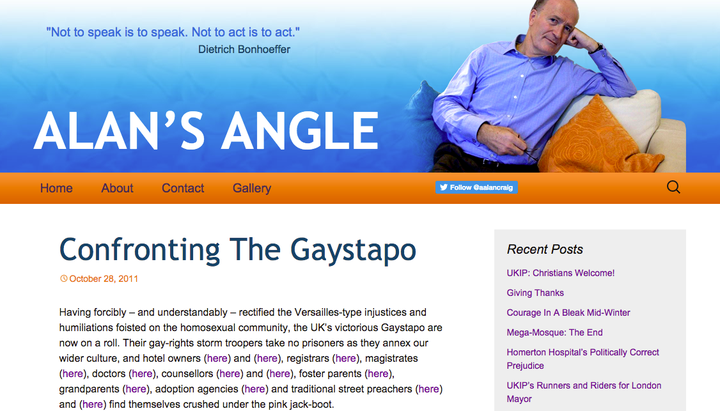 Huff Post UK understands the Craig petition was one of three matters cited as reasons for Evans's suspension.
The second was that in a private email to Ukip chairman Steve Crowther she raised concerns about the selection of London Assembly candidate who did not live in the capital.
Finally, Ukip took issue with Evans referring to herself as party spokesman, having sacked her from the Welfare brief for the party. However, she is currently employed as the party's parliamentary party spokesman by Ukip's sole MP Douglas Carswell.
Ukip MEP Steven Woolfe only learned of the news of his colleagues suspension when he arrived back in the UK from Brussels this afternoon.
He told the Huff Post UK: "I worked on many elections with Suzanne and always found her to be diligent and supportive of the case to leave the European Union and promote the UK.
"I am surprised by this decision today but don't know the reasons behind it."
Another MEP, Patrick O'Flynn, is backing a petition calling on Evans to be reinstated.
Less than 12 months ago Evans was one of the party's rising stars, and helped produce Ukip's General Election manifesto.
After Farage failed to win a seat in Parliament in last May's General Election, he anointed her interim leader of the party until an election to find a replacement could be held.
However, within three days of the announcement Farage 'unresigned', and Evans was axed as the party's policy chief as a bitter civil war engulfed the party.
Last month, she told activists at a fringe meeting at Ukip's spring conference in Wales that it was best not to mention Farage when out campaigning for Brexit as a study had found he was not trusted on the European issue.
A Ukip spokesperson said this afternoon: "A disciplinary panel constituted by the UKIP National Executive Committee today (23 March 2016) heard a complaint against Suzanne Evans that she had publicly criticised a fellow candidate in breach of the party rules and in terms which contravene the Party Constitution.
"The panel resolved to suspend her membership of the party for six months. The decision may be subject to appeal. Ms Evans sought an injunction in the High Court today to prevent the hearing, but this was unsuccessful.
"As a consequence of this, she will not now be nominated as a UKIP candidate in the London Assembly elections to be held on May 5th. She had formerly been proposed to be the third candidate on the list, behind UKIP Mayoral candidate Peter Whittle, and No 2 David Kurten."
Popular in the Community