A Syrian refugee is hoping to qualify for the Olympics just seven months after she swam for three hours to flee from the war-torn country.
17-year-old swimmer Yusra Mardini, who now resides in Germany, trekked for several weeks to reach Europe, making the treacherous crossing from Turkey to Greece in a dingy.
Having faced the impossible to train for the prestigious event, Mardini's dream is to compete in Rio for the first ever team of refugee athletes.
"The war was hard; sometimes we couldn't train because of the war. Or sometimes you had training but there was a bomb in the swimming pool," she said.
Speaking to ITV News, the teenager said: "I think first of all I want to do it for all the people, I want to inspire everyone.
"When you have a problem in your life it doesn't mean you have to sit around and cry like babies or something.
"The problem was the reason I am here and why I am stronger and I want to reach my goals. So I want to inspire everyone that everyone can do what they believe in their hearts.
"I think my target is to qualify for the Olympics and to be an inspiration for everyone," she said.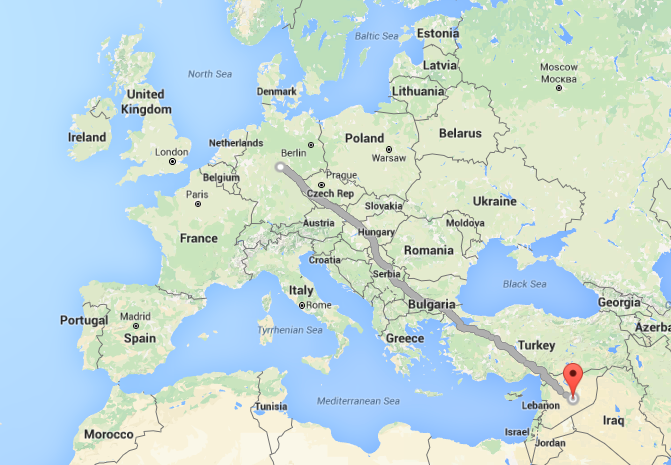 Before arriving in Germany, Mardini passed through Lebanon and Turkey, before making the life-threatening journey to Lesbos with her family. They then crossed several borders to reach the European state.
Mardini said her perilous expierience has taught her to stay strong, and to do everything she can in life.
"I want everyone to stay strong for their goals in life because if you have your goals in front of your eyes you will do everything you can and I think even if I fail I will try again, maybe I will be sad but I will not show it, but I will try again and again until I get it.
"I want to show everybody that it's hard to arrive at your dreams but it's not impossible. You can do it; everyone can do it, if I can do it, any athlete can do it," she said.
The refugee athletes will be treated at the Games like members of the other 206 International teams staying in the Rio 2016 Olympic Village.
Created by the Executive Board of the International Olympic Committee, the team has been given $2m (£1.38m) to pay for coaching, uniforms and technical assistance.
Related