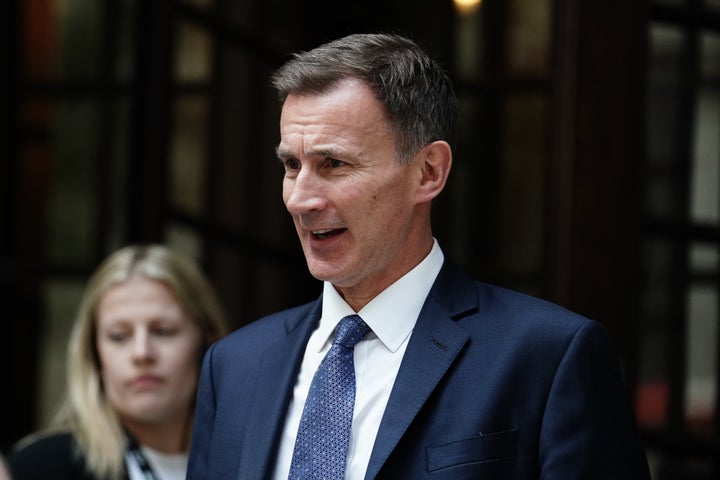 Jeremy Hunt has said tax cuts will be "virtually impossible" for some time and warned of more "difficult decisions" to come.
Many Tory MPs want the chancellor to use his Autumn Statement in November to cut the UK's historically high tax rate.
But speaking to LBC, Hunt signalled the former prime minister and her allies would be disappointed.
"Every chancellor wakes up to a newspaper headline, at least once a week that says there's extra headroom, and the chancellor might be able to do this or might be able to do that," he said.
"I really, really wish it was true but unfortunately, it just isn't.
"If you look at what we are having to pay for our long-term debt, it is higher now than it was at the Spring Budget.
"I wish it wasn't, it makes life extremely difficult, it makes tax cuts virtually impossible, and it means that I will have another set as frankly very difficult decisions."
Hunt added in order to bring long-term debt costs down he had to stick to his current "plan" to reduce inflation and interests rates.
"I don't know when that's going to happen. But I don't think it's going to happen before the Autumn Statement on November 22nd," he said.
On Thursday, the Bank of England decided not to increase interest rates after an unexpected fall in inflation the day before.