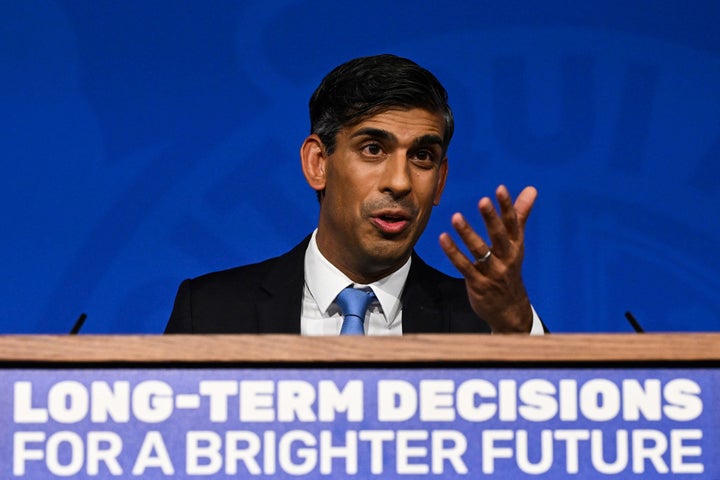 Rishi Sunak's sudden U-turn on the UK's climate pledges has caused deep alarm on social media – not least because of the policies he said he plans to "stop".
The prime minister called a last-minute conference on Wednesday afternoon – just after parliament went on recess – to announce he was pivoting to a more "pragmatic, proportionate and realistic" approach to net zero by 2050.
He promised: "We will never impose unnecessary and heavy-handed measures on you, the British people.
"We will still meet our international commitments and hit net zero by 2050."
In a post on X (formerly Twitter), he listed five policies which he planned to "stop": taxes on eating meat, new taxes to discourage flying, sorting your rubbish into seven different bins, compulsory car sharing and expensive insulation upgrades.
He did also announce five new policies which he would be pushing for – including lifting the ban on onshore wind and new carbon capture storage – but that did not get as much engagement as his first post.
That's probably because the policies he plans on stopping are not well-known government strategies.
Readers even added a community note to the post, which read: "Taxes on meat and flying had already been repeatedly ruled out by the government.
"There is no proposal to require people to have seven bins, or for 'compulsory' car sharing.
"The announced changes on insulation only stand to benefit private landlords."
So, you can imagine the kind of reactions that followed across X...
Even his lectern was mocked for contrasting with the contents of his speech.