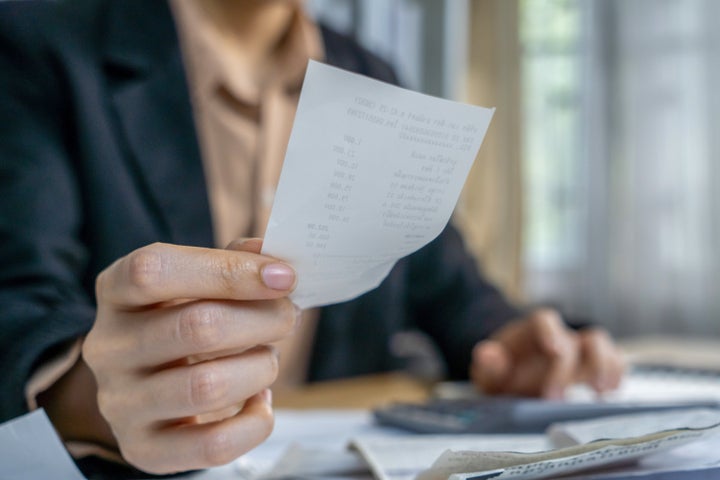 The Bank of England has just announced it will not be making any changes to the current interest rate of 5.25%. Here's why that matters.
For almost two years, the UK has faced rising interest rates from the Bank, as chief economists battled to keep inflation down.
Experts were expecting today's announcement to mark the 15th rise in a row – to 5.5%.
Rates had crept up from almost 0% in late December 2021, finally tipping to 5.25% in August.
But, after inflation stats revealed an unexpected fall on Wednesday, the Bank decided to keep interest rates at their current level.
The Office for National Statistics (ONS) revealed that inflation had fallen from 6.8% to 6.7% in the year to August – meaning it's now at the lowest level since Russia invaded Ukraine.
Still confused? Here's what you need to know.
Interest rates and inflation, explained
An interest rate tells you how high the cost of borrowing is, or how high the rewards are for saving.
Interest rates are the main lever used by the Bank to stop prices spiralling out of control, by keeping inflation, the rate at which the price of goods and services increase over the last 12 months, at 2%.
If the Bank increases interest rates, then it costs more for people to pay back their credit cards, loans or mortgages.
This then trickles through the economy, even for people who don't borrow, and means people spend less.
And if there is less money going into the economy, then businesses usually stop increasing prices – meaning inflation can level out.
But, the Bank's decision to change (or not change, as we saw today) interest rates is not made on a whim.
Increase interest rates too quickly, and it could mean people reduce their household spending, meaning firms struggle to stay afloat – and the economy shrinks.
Increase rates too slowly, and inflation keeps skyrocketing, taking the cost of living with it.
Why was it so unclear what would happen next?
Unfortunately, inflation has proven very sticky over the last few years – which is why interest rates have been so high.
Senior investment analyst at XM, Marios Hadjikyriacos, told The Guardian the decision was a "50-50 coin toss", because the data suggests the Bank should not have acted at all.
He said: "The labour market lost jobs in July while economic growth stagnated, and business surveys suggest these trends will persist or worsen.
"The only real argument in favour of a rate increase is wage growth, which is extremely hot and continues to accelerate."
Many people expected it to increase up from 5.25% to 5.5%, because inflation is still so far from the Bank's target.
Meanwhile, economics director for chartered accountant group ICAEW, Suren Thiru, also said raising rates would be a "misstep".
He told Associated Press: "Although interest rates will probably rise on Thursday, additional tightening unnecessarily risks aggravating the financial struggles facing households and businesses, given the longtime lag between rate hikes and their impact on the real economy."
Why was this announcement important for the UK as a whole?
Prime minister Rishi Sunak made it one of his five priorities in January to halve inflation, meaning it would have to be 5% by the end of December.
The strain of high interest rates on households across the UK has drawn out the cost of living crisis, which is why campaign group Positive Money organised a protest outside Threadneedle Street before the announcement, calling for no more interest rate rises.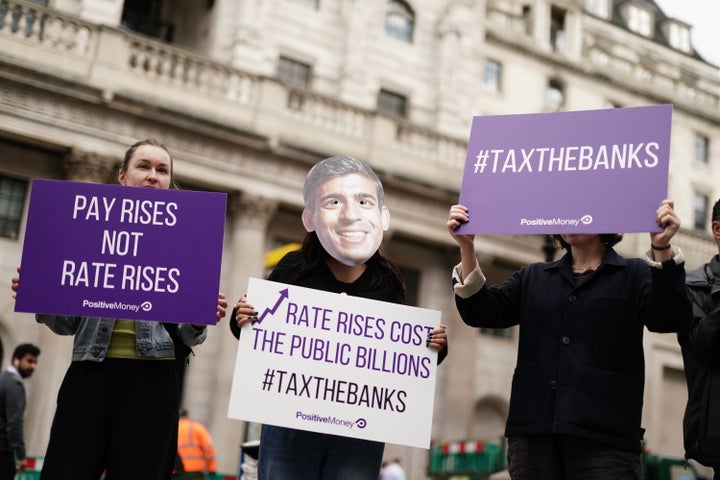 The co-executive director at Positive Money, Fran Boait, told The Guardian: "Banks' record profits are coming at the direct expense of the public, who are footing the bill for higher interest rates.
"These profits aren't being reinvested back into the economy or creating new jobs, with banks shutting down branches across the country."
Even though the rate is staying at 5.25%, it's still pretty high – last seen in March 2008.
And that rate is yet to trickle down fully for many, because most homeowners have locked interest rates in mortgage deals which are yet to expire.
But, when they run out, there is likely to be a sharp increase in the price of borrowing, which will affect everyone.
Central banks around the world have been hiking interest rates to try and deter the inflation which followed the Covid-19 pandemic and the Russian invasion of Ukraine.
Still, there are signs this difficult era is coming to an end around the world.
It wasn't just the Bank of England which kept rates the same this week. The US Federal Reserve left rates unchanged on Wednesday, and the Swiss National Bank left rates on Thursday.
However, Sweden and Norway's central banks announced quarter-point hikes on Thursday, while the European Central Bank has hinted that its 10th straight hike may be the final one.