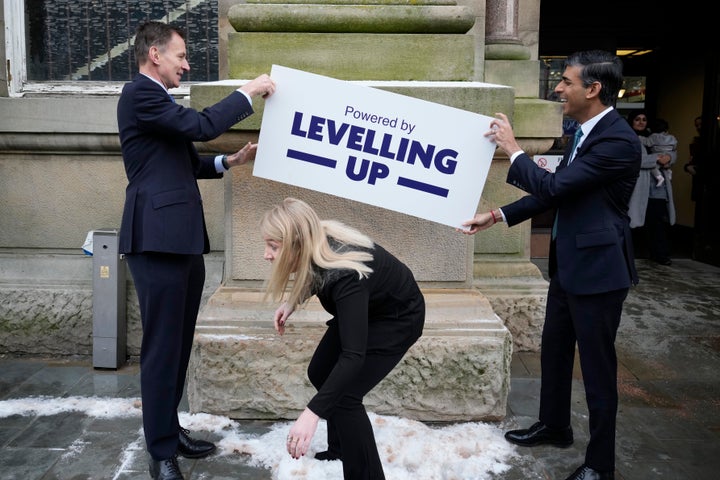 Inflation is set to be higher and economic growth lower than previously thought, according to a new report by a top think tank.
The Paris-based OECD downgraded its forecast for the UK's GDP growth in 2024 from 1% to just 0.8% - the weakest performance of all the G7 countries.
It also said that UK inflation across the whole of 2023 will be 7.2%, up from its previous forecast of 6.9% and far higher than the Euro area rate of 5.5% and the United States's 3.8%.
However, the report did predict that inflation in the UK will fall to 2.9% in 2024.
Chancellor Jeremy Hunt said it was "good news that they expect UK inflation to drop below 3% next year".
He added: "It is only by halving inflation that we can deliver higher growth and living standards.
"We were among the fastest in the G7 to recover from the pandemic, and the International Monetary Fund have said we will grow faster than Germany, France, and Italy in the long term."
But Lib Dem Treasury and business spokesperson Sarah Olney said: "This damning report shows that under the Conservatives, the UK economy is stuck in the slow lane.
"We've had zero apology from Liz Truss for trashing the economy, and now zero plan from Rishi Sunak to fix it."
Darren Jones, Labour's shadow chief secretary to the Treasury, said: "Our 'inaction man' prime minister is too weak to turn things around, while his predecessor Liz Truss calls for even more uncosted policies that crashed the economy this time last year.
"Businesses and workers across the country deserve better, which is why Labour has a plan for the economy to boost growth, increase wages and bring down bills so working people are better off."