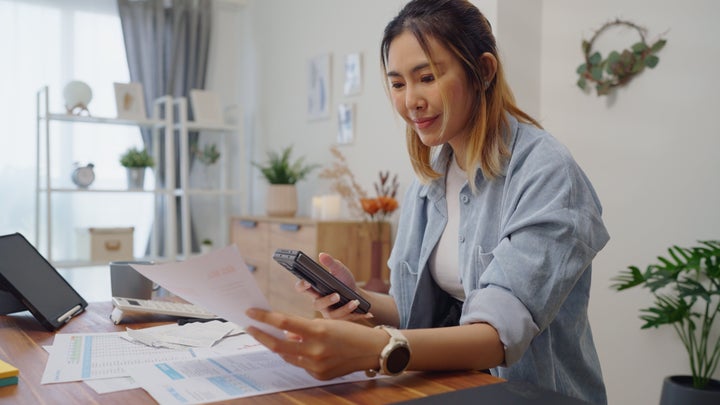 Wages have almost caught with our current inflation rate, after almost two years of real term pay cuts.
But, this doesn't mean our economy is making a miraculous comeback.
Here's what you need to know.
What's happening with wages?
That's the highest annual increase since comparable records began in 2001, and a larger than anticipated climb.
This is also key because inflation ( the rate at which prices rise) remains at 7.9% – meaning the very value of wages are no longer being eroded, in real terms.
Now, inflation almost matches wage growth, meaning people's real pay is no longer falling.
Darren Morgan, director of economic statists at the ONS said this suggests real pay growth is recovering.
PM Rishi Sunak also suggested there was therefore "light at the end of the tunnel" following a long period of economic hardship for the UK.
But are wages actually matching price rises?
Morgan told BBC Today's programme that real pay growth was "still falling a little" having declined by 0.6%.
Labour also saw the new statistics negatively, with shadow work and pensions secretary Jonathan Ashworth saying: "These figures confirm once again that the Tories are failing working people and businesses across Britain."
Meanwhile, the UK jobs market is weakening. The unemployment rate increased from 4% to 4.2%, and there are still more than one million vacancies (even though the total number of vacancies has fallen by 66,000).
Annual average pay growth in the private sector is also moving faster than in the public sector. It's currently at 8.2%, while the public sector wages increased at an annual pace of 6.2%.
What does this mean for interest rate?
Higher wages mean prices might creep up elsewhere, as companies look to fund their employees' wages by asking consumers to spend more.
That means inflation would climb again – so the Bank of England is now more likely to increase interest rates.
Inflation figures are expected to come out on Wednesday. The numbers are expected to show inflation fell slightly, hopefully to below 7%.
But, even if that's true, it's still a long way off the Bank of England's 2% target.
That's why the Bank has been increasing interest rates by such significant amounts recently.
The official Bank rate is the cost of borrowing – meaning when it goes up, repaying loans including mortgages and credit cards, gets more expensive.
The current rate is 5.25%. That's very high – for context, between 2009 and May 2022, interest rates were below 1%.
Sushil Wadhwani, who serves on the chancellor's Economic Advisory Council, told the BBC, "today's news is disappointing in the senes that it implies that the Bank has more work to do."
What does this mean for the triple lock?
This is a government policy which ensures the state pension increases every April to match whichever one of these variables is higher: the average wage growth, inflation or 2.5%.
The exact figures for wage growth including bonuses between May and July will be released in October, along with the inflation data for this month.
But, with wage growth increasing, some are calling for the triple lock to be dropped as a policy, so the government can spend the money elsewhere.
Only last November, the government vowed to increase benefits and pensions with inflation.