Team GB athletes received a heroes' welcome at Heathrow Airport on Tuesday as they returned home triumphant from the Rio 2016 Olympic Games.
The British team made history when they won 67 medals at this year's games, finishing second in the medals table.
Their heroes' welcome follows a lavish 11-hour flight from the Brazilian capital, with pictures from inside the cabin showing celebrations in full swing.
Shortly before take off members of Team GB spontaneously broke into song with a rendition of the national anthem.
British athlete Asha Philip tweeted a video of Team GB singing God Save The Queen.
A total of 320 athletes and support staff landed at Heathrow at 10am in a gold-nosed British Airways aircraft with "victoRIOus" emblazoned on the side.
Dozens of medalists stood on the steps of the aircraft to pose for pictures.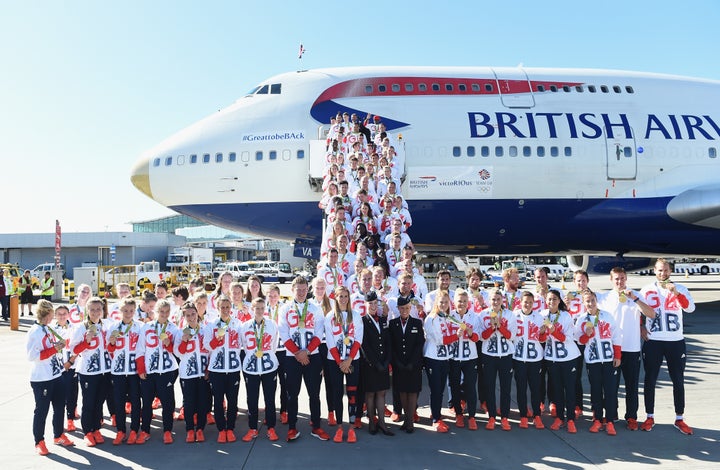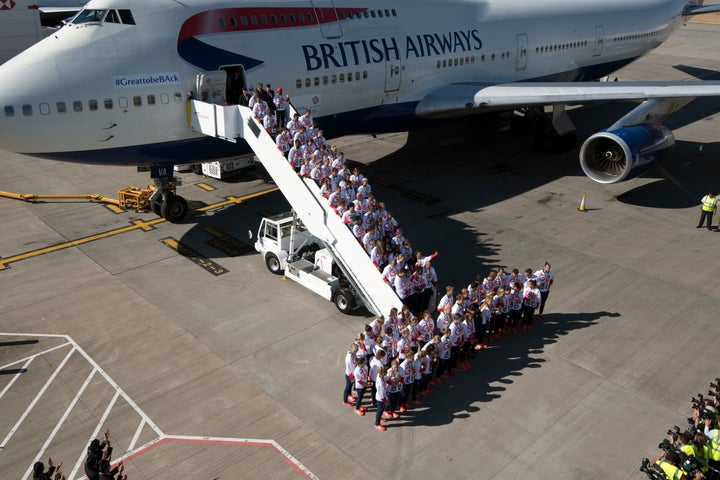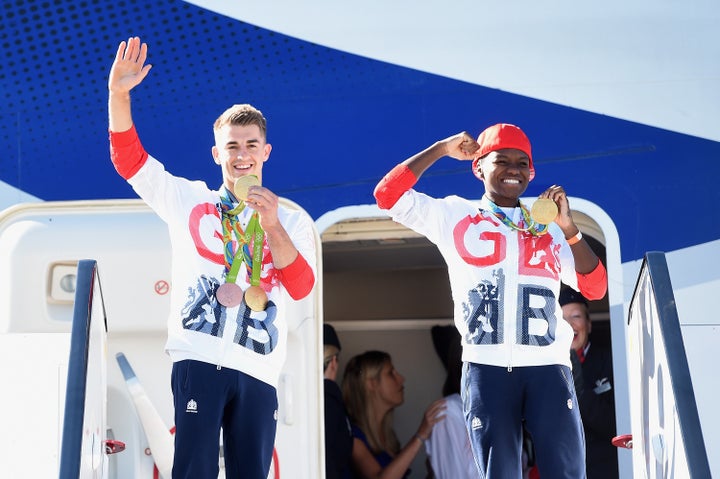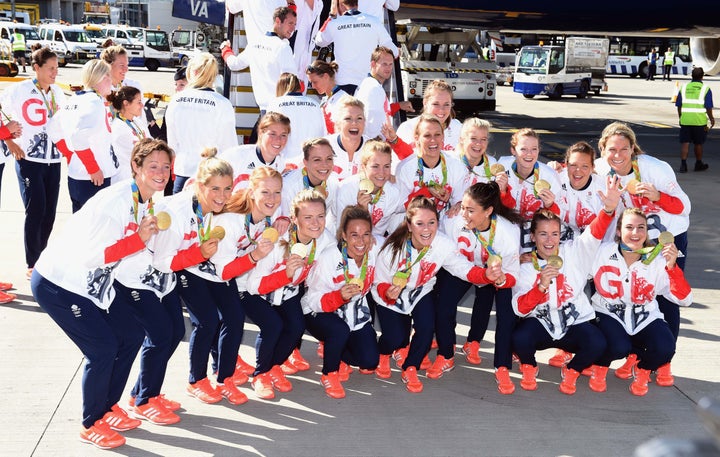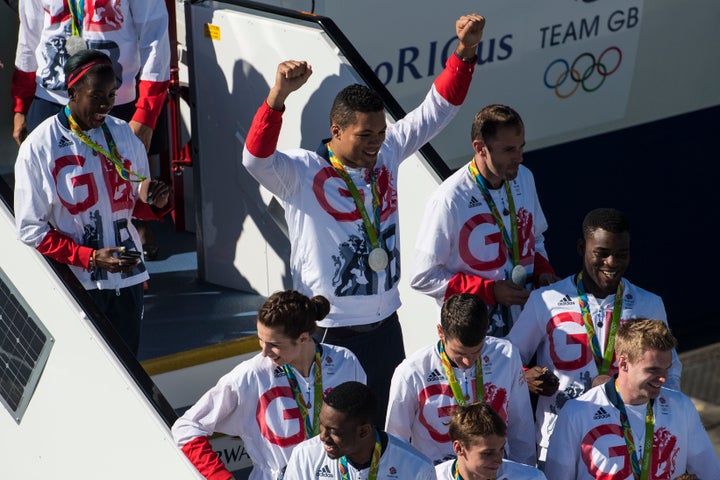 Celebrations began early on the flight.
British Olympians posed for a selfie with a member of British Airways cabin crew prior to departing from Rio.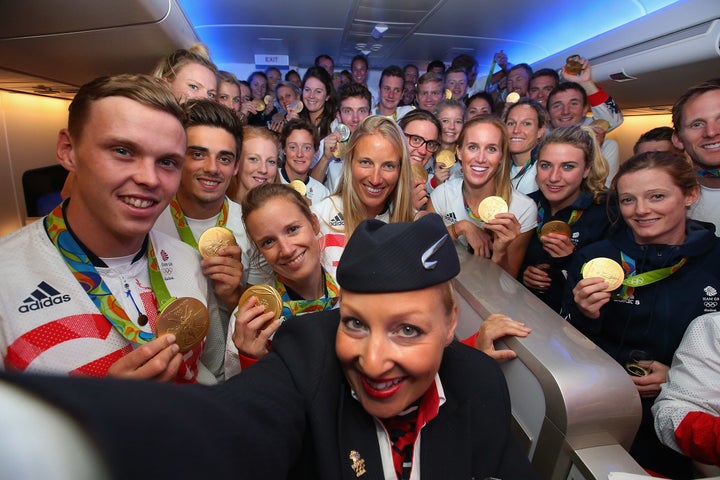 The team's plane - which also ferried pole vaults, javelins, bicycles and a 6.7m sail back from Rio - was loaded with 77 extra champagne bottles and treats for team members, including three-course meals.
Pictures from inside the aircraft show athletes dressing as cabin crew and enjoying a well-deserved glass of champagne.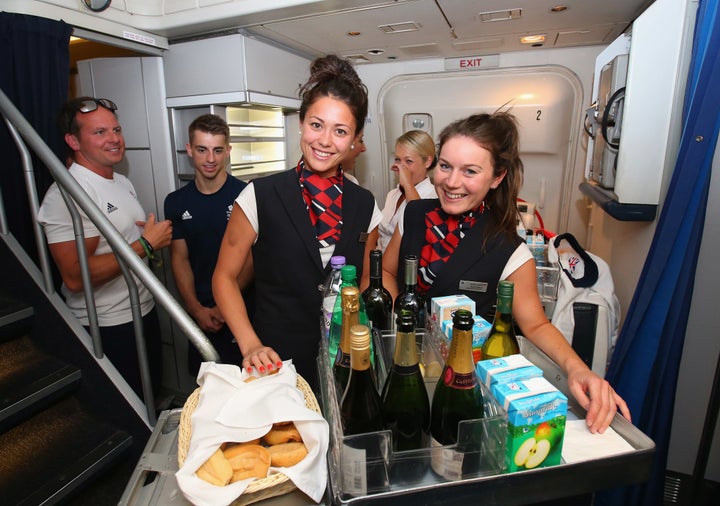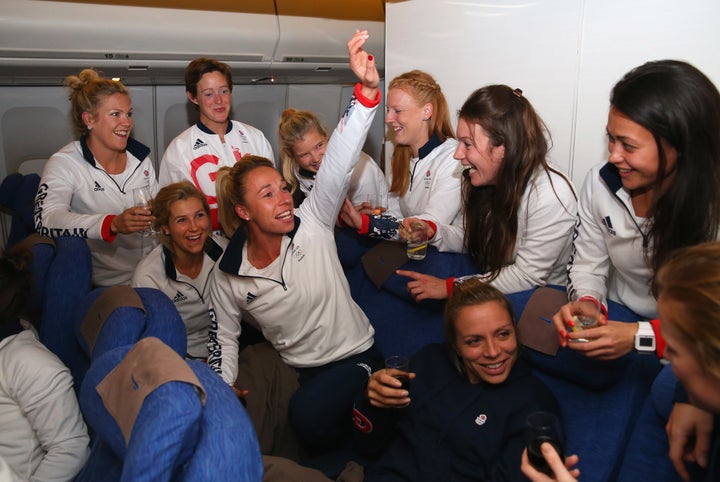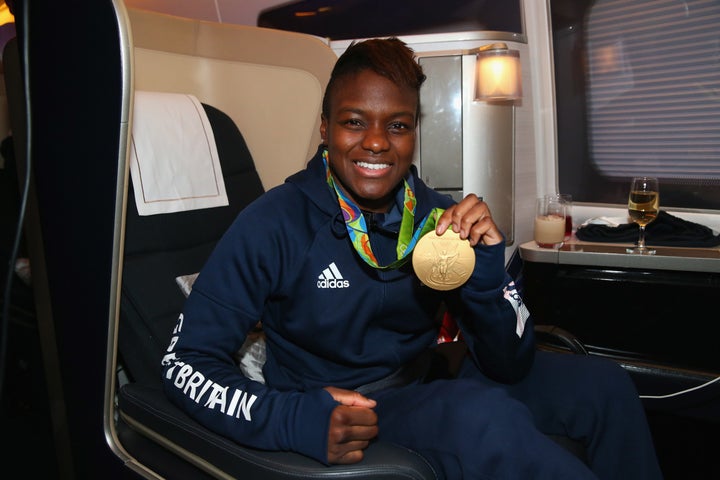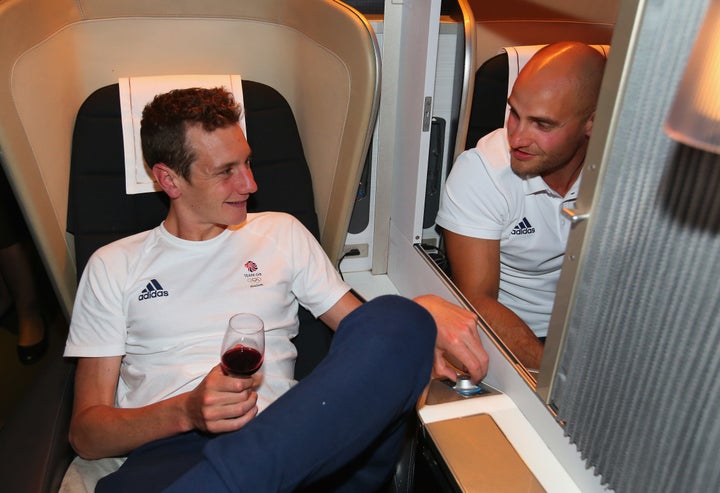 Athletes also shared photos from inside the aircraft, with Max Whitlock demonstrating exactly why he is a gold medal champion.
Athletes were allowed to pose for pictures with crew members, including the plane's pilots.
Some lucky medallists, including gold medal swimmer Adam Peaty, even managed to have a picture or two in the cockpit.
There was champagne all round as athletes posted proud photos of them posing with their medals.
While some, such as gold medal diver Chris Mears, just wanted a well-earned rest in spacious first class.
Athletes who finished in second or third place had to settle for cheaper seats in business and economy.
But this certainly didn't seem to dampen their spirits -
And some took the opportunity to have a little nap, like British triathlete Gordon Benson.
Olympic athletes Mark Foster and Iwan Thomas were on the tarmac waiting to welcome Team GB home.
As were friends, family and fans.
The gold-nosed aircraft was named 'victoRIOus' by public vote, the shortlisted name was originally put forward by the athletes and British Airways staff.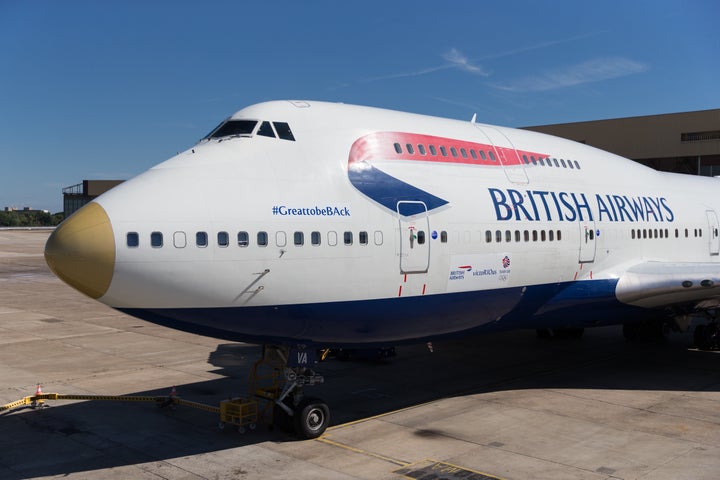 Baggage collection was expected to take a little longer than usual as British Olympic rower Alex Gregory joked "anyone seen my red bag?".
Matt Langridge also joked: "Finding my bag could prove more challenging than the racing."
After winning 67 medals at the Games and finishing second in the overall table, Team GB returned home to talk of royal honours for their success.
Theresa May said there would be "no formal cap" on the number of honours which can be awarded to the athletes.
Team GB's stunning success at the Games - which saw their biggest medal haul in a century with 27 golds, 23 silvers and 17 bronzes - drew the praise of the Queen and the Duke and Duchess of Cambridge.
The sovereign offered her "warmest congratulations" for an "remarkable achievement".
The Duke and Duchess, meanwhile, lauded the athlete's achievement as an "inspiration to us all, young and old".
Among the breakout stars of the 2016 Games in Brazil were three-times gold medallist Jason Kenny, who matched Sir Chris Hoy's record six golds with his efforts in the velodrome.
Laura Trott also secured two gold medals in the team pursuit and omnium.
In the pool, Adam Peaty smashed his own world record en route to winning the gold medal in breaststroke, Team GB's first swimming medal in the men's competition for 28 years.
Many stars of London 2012 also successfully defended their crowns four years on, including Mo Farah on the track, Nicola Adams in the boxing ring and Jade Jones on the taekwondo mats.
The Prime Minister announced that the triumph in Rio will be commemorated with a parade in Manchester and a further event in London in October.