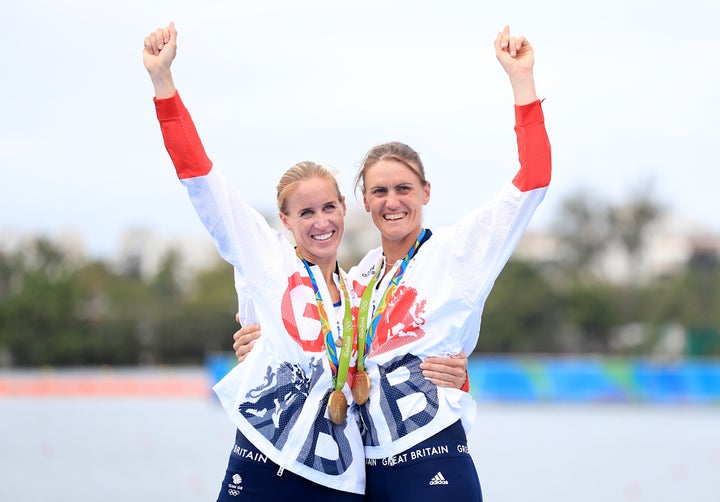 It's been a golden afternoon for Team GB at Rio with our rowers claiming two golds in the space of minutes.
Helen Glover and Heather Stanning first stormed to gold by retaining their Olympic women's pair title in style.
Four years on from lighting up London 2012, their unbeaten run that stretches back to 2011 was never in doubt on a dank morning in Brazil.
The world champion pair were quickly followed by victory for Team GB in the men's four.
Alex Gregory, Mohamed Sbihi, George Nash and Constantine Louloudis continued Great Britain's dominance in the event, bringing home gold from a fifth successive Olympics.
The burden of history may weigh heavy but the quartet proved they have broad enough shoulders for that expectation in Rio de Janeiro.
Glover and Stanning led from the outset, winning in seven minutes 18.29 seconds to become the first female British rowers to retain their Olympic crown.
The Brits came out of the blocks the quickest and never lost their lead on the 2-kilometer course.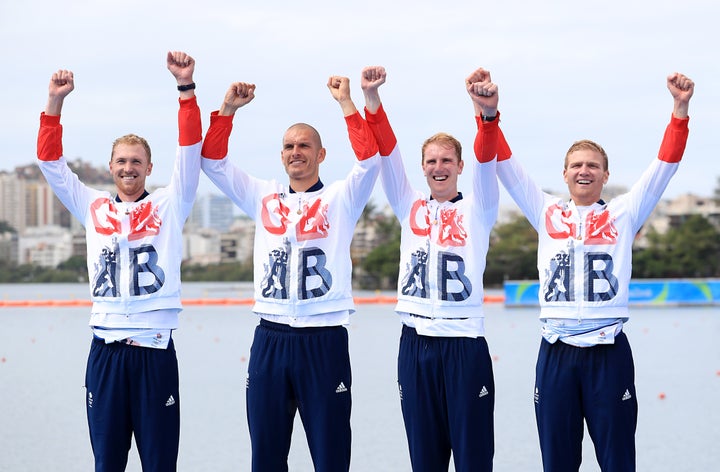 New Zealand's Genevieve Behrent and Rebecca Scown were in last place after 500 meters but fought back to grab the silver ahead of Denmark's Hedvig Rasmussen and Anne Andersen.
The wins rocket Team GB up into fourth place in the medals table, one gold medal ahead of Australia.
Compounding the misery Down Under, Gregory, Sbihi, Nash and Louloudis held off Australia to triumph by 1.83 seconds at the Lagoa in the men's four.
Team GB's superior position to its old enemy in Rio hasn't been lost on patriotic fans:
Of course, not everyone living in Great Britain is happy with the new order in the medal table...
Popular in the Community