Gunmen killed four people and wounded 16 during an attack in an open air shopping complex in Tel Aviv on Wednesday night.
Israeli police said the men are Palestinian cousins from the occupied West Bank. Channel 10 TV reported that at least one of the attackers was disguised as an ultra-Orthodox Jew with black coat and hat.
Authorities described the shooting at the popular open-air Sharona market as a "harsh terror attack."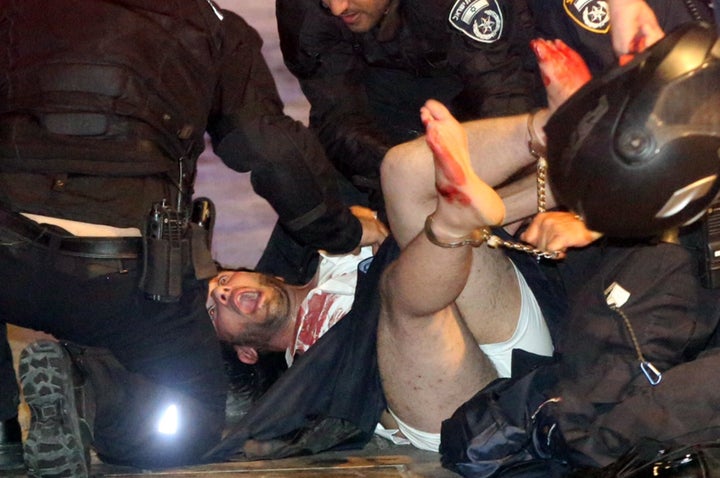 The dead have been named as Ilana Nave, 39, Mila Mishayev, 32, Ido Ben Aryeh, 42, and Michael Feige, 58.
Early reports from Israeli spokeswoman Luba Samri said the "two terrorists" were both "neturalised", which can mean either killed or detained.
Dramatic photographs show Israeli policemen arresting a blood-spattered suspect shortly after the shooting, which is believed to be one of the deadliest in an eight-month wave of attacks.
Islamist group Hamas praised what it called an "heroic attack" but did not say it was behind it, the BBC reports.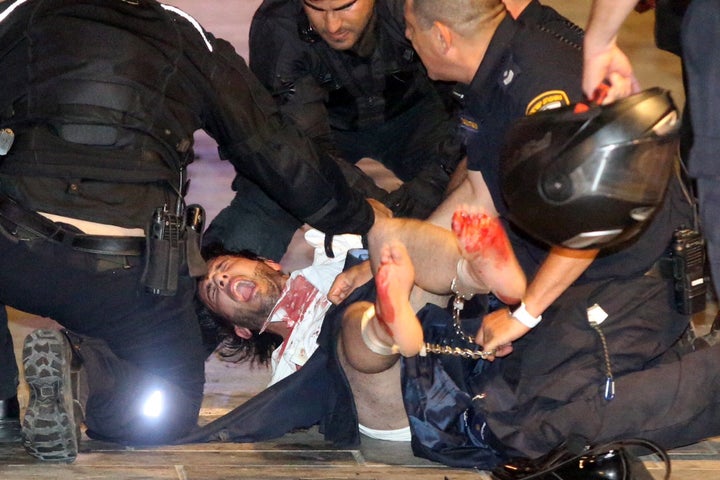 Prime Minister Benjamin Netanyahu called the attack "a savage crime of murder and terrorism".
On Thursday Israel suspended most special permits for Palestinians to visit the country during the Muslim holy month of Ramandan.
COGAT, an Israeli defense body, said 83,000 permits for Palestinians in the West Bank to visit relatives in Israel during Ramadan had been frozen. Israel considers the Ramadan permits a goodwill gesture toward Palestinians.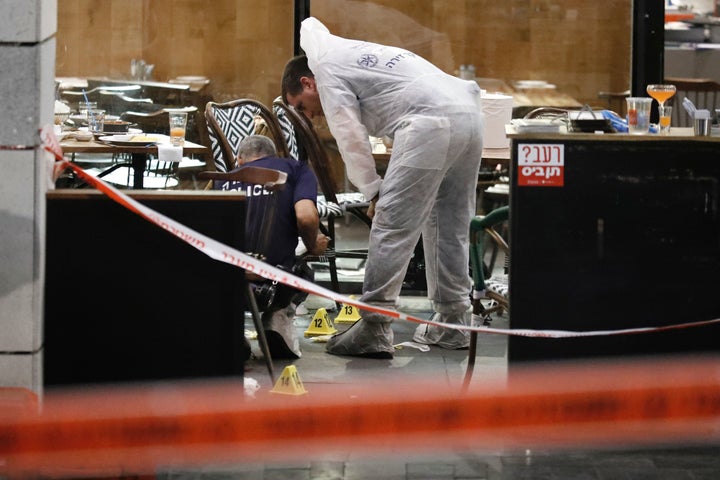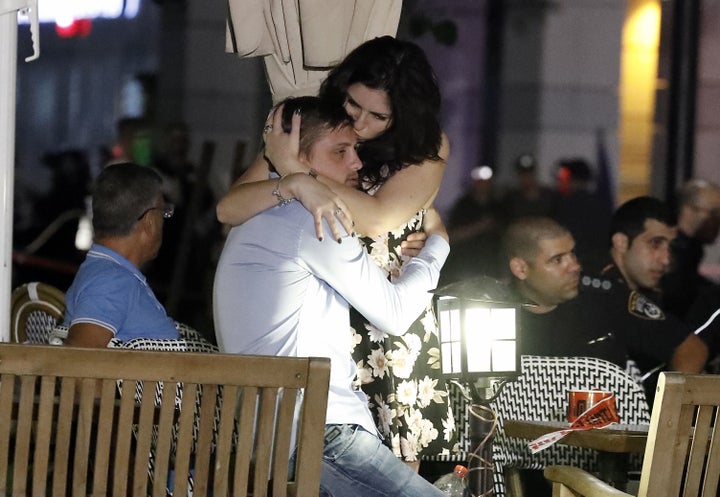 The special Ramadan permits were also suspended for Palestinians in the Gaza Strip, including permits to visit relatives in Israel, travel abroad and attend prayers at the Al Aqsa Mosque in Jerusalem, COGAT said.
In addition, the military has frozen Israeli work permits for 204 of the attackers' relatives, and is preventing Palestinians from leaving and entering the West Bank village of Yatta, the attackers' home village. COGAT said entering or leaving will only be permitted for humanitarian and medical cases.
In Tel Aviv, extra police units have been mobilized, mainly around the city's central bus station and train stations, said police spokesman Micky Rosenfeld. Israelis quickly returned to routine: the outdoor cafe area where the shooting took place was open to customers on Thursday morning.