A report on anti-Muslim hatred has revealed racist incidents in the UK increased 200% in 2015 and warned that Britain could "quickly become extremely unpleasant" for minorities.
Data from over 1,128 cases of which over 800 were found to be anti-Muslim in nature, identified that women were particularly vulnerable to attacks; perpetrators were generally 13-18 year old white males and incidents often occurred around transport hubs.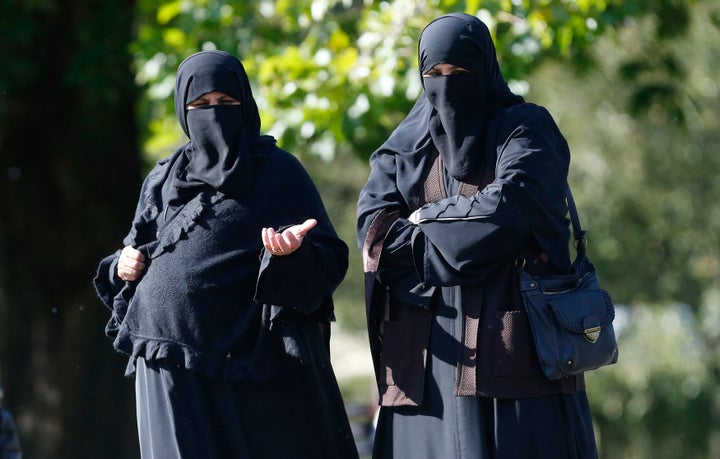 The report, called 'A growing Geography Of Anti-Muslim Hatred', concluded that the government should be "under no illusions, things could quickly become extremely unpleasant for Britain's minorities".
"So today more than ever, we need our government, our political parties and of course our media to act with the utmost responsibility and help steer us towards a post-Brexit Britain where xenophobia and hatred are utterly rejected," Tell Mama said.
It further called on anyone in leadership positions to "challenge and help unite our country against those who would inflame discord and incite hatred in our communities".
One of the core findings of the report was that the "greatest impact" of anti-Muslim hatred is directed at Muslim women whose ability to travel and be "free from fear and intimidation is being increasingly curtailed given national and international events, such as terrorism".
Incidents involving women, according to Tell Mama, accounted for 61% of those reported.
Tell Mama said 55% of all victims were "visibly Muslim", but that figure increased to 75% in cases involving females. The women were using wearing Islamic garments and were attacked by young, white males, the report said.
"Women are therefore more likely than men to be attacked on public transit hubs or whilst shopping," the report found.
"This also highlights the fact that visibility through the Hijab (the religious headscarf) and the Niqab (the face-veil) play a role in the targeting of the individual."
Victims of Arab and North Africa heritage, and white converts to Islam, were also "disproportionately represented" in victim data.
Street based anti-Muslim incidents increased by 200% in 2015, with "perpetrators putting their hatred into action". Tell Mama said many victims reported that bystanders had not challenged the attackers, "which compounded the insecurity and alienation that they felt after experiencing anti-Muslim hatred".
Analysis of victim data, highlighted that the largest proportion of incidents involved perpetrators aged 13-18 years old.
Tell Mama said this was troubling as many opinion polls suggested those in this age group were less likely than older people to harbor racist, xenophobic, and anti-Muslim sentiments.
"It also suggests that some teenagers are being radicalised and are moving away from the mainstream views of their age group who are much more multicultural in their orientation," Tell Mama said.
The charity also found that areas popular with Muslim residents, and places with lots of transportation hubs leading to city centres, are "key areas where clusters of anti-Muslim hate incidents can be found. A "substantial" amount of incidents - 11% - also occurred in educational establishments.
Of the 46 incidents reported in educational institutions, 35 (76%) involved abusive behaviour or a physical attack.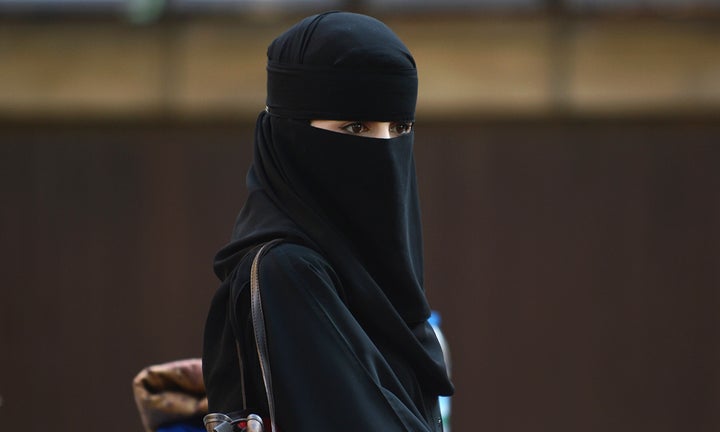 Victim data also highlighted another "troubling societal issue", Tell Mama said, that of Muslims being affected in service industries, especially men.
Of online incidents, 45% of perpetrators, Tell Mama found, were "supportive" of far-right extremist groups.
Of incidents identified on Twitter in 2015, 88% involved abusive language, and/or harassment; 11% involved violent threats directed at an individual or institution (such as a mosque), or indirect threats that refered to Islam and Muslims in general.
Tell Mama said the word "burn" - often used in calls for attacks on mosques - was "particularly disturbing". Of the 32 times the word appeared in cases, at least 20 instances involved it being used as a verb in reference to mosques or the Qur'an, the chairty said.
Tell Mama director Fiyaz Mughal said Britain "simply cannot have such hatred fester in our communities" and that authorities needed to "redouble our efforts to tackle such hate from all extremist groups".
Commenting on the Tell Mama 2015 report, Chair of Tell Mama and former Labour Justice and Communities Minister, Shahid Malik, added: "The statistics paint a profoundly bleak picture of the explosion of anti-Muslim hate both online and on our streets with visible Muslim women being disproportionately targeted by cowardly hate-mongers."
Related