This is the terrifying moment a young man lashes his victim across the face with a hunting knife.
Police on Tuesday released CCTV footage as they hunt for the attacker who left his 21-year-old victim with a "deep cut" to his face after the altercation in Shadwell Drive, Northolt.
Detectives said the victim was standing on the road on May 1 when he was approached by a group of men on bicycles around 6.24pm.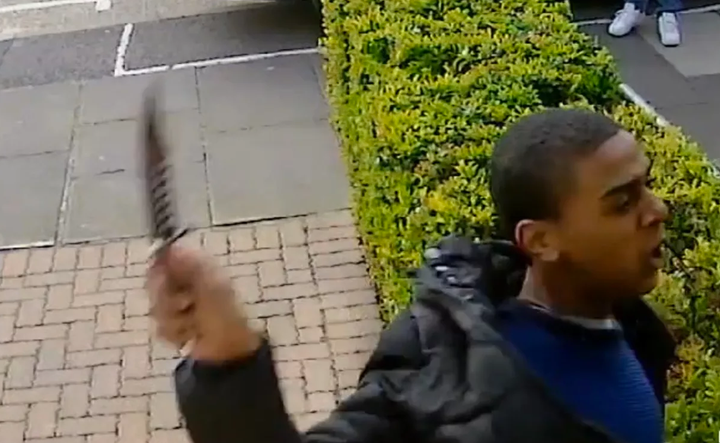 CCTV footage shows the attacker appear from behind a vehicle, stalking the victim while concealing the blade behind his back.
The victim, who is standing on the other side of a hedge, is out of sight, when the knifeman lifts the weapon and slashes him across the face as three other young men watch on.
As he walks away, the knifeman again raises the weapon in the victim's direction and appears to issue another threat.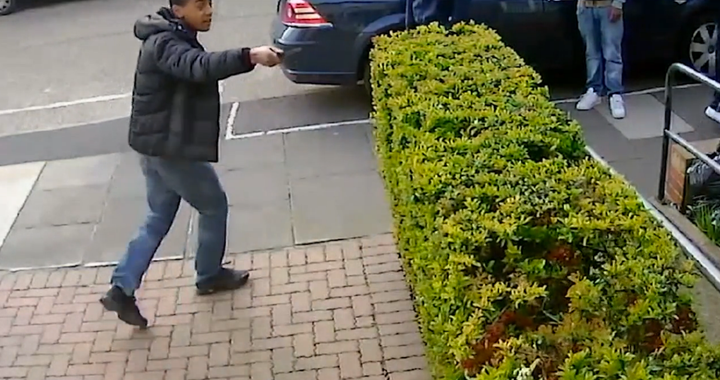 He then leaves the scene, along with the other young men, on their bicycles.
Police said the victim was taken to an east London hospital and received stitches to the injury on his left cheek.
The knifeman, caught on CCTV from a nearby address, is described as a black man wearing blue jeans, a blue jumper and a black jacket
Police are keen to hear from anyone who recognises the man or witnessed the attack.