Angry parents have criticised Tesco for selling girl's school shoes that feature a block heel.
The photo, taken by a parent at Tesco, was captioned: "Children's feet are not meant to wear heels, wedges or platforms.
Especially as they are being marketed as schools shoes to be worn every day, rather than on special occasions: "When parents see big brands selling this it's easy to normalize, it's easy to think that it must be ok."
The group claims that heels can cause permanent damage to feet, ligaments and posture in adults, and should not be sold to young children.
Commenter Sarah Jackson said: "School range? Really? It's bad enough they're selling heeled children's shoes anyway, but as appropriate for school? Shame on you Tesco."
Graeme Ryune Thorne said: "Nobody's feet are made for heels, but adults can make an educated decision and can weigh up considerations like fashion, practicality, peer pressure etc. Children cannot."
Dr Helen Webberley, GP at Oxfordonlinepharmacy.co.uk, told The Huffington Post UK: "Todays' fashions of heels and tucked-in laces theoretically impair motion and development, although there is no firm evidence to back this up."
"During this time it is imperative that the foot that is running around the school playground is properly supported with shoes which have been measured according to both the width and length."
Dr Webberley reminds parents that well-fitting shoes are essential for their child and a supermarket bargain might not always be the best option: "This option may well be best for the purse but it is not always the best option for the growing child whose fragile bones are developing."
A Tesco spokesperson responded to the claims, telling HuffPost UK: "We listen closely to all feedback and are always guided by our customers. We'll review this product carefully based on what our customers tell us."
Let Clothes Be Clothes campaign for all retailers to stop selling children's clothing with "irresponsible, damaging and gender stereotyped marketing" to young consumers.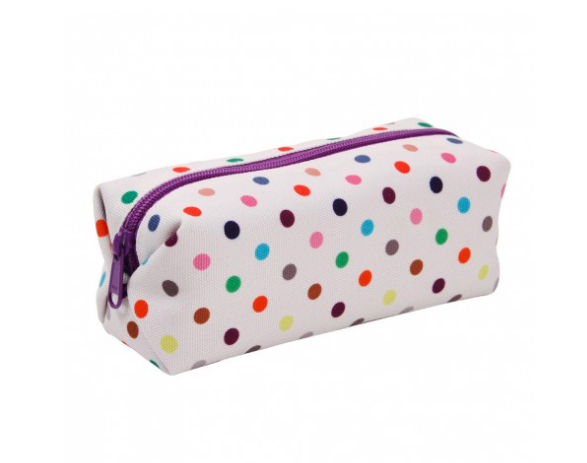 Back To School Stationery Supplies