A new mum celebrated the birth of her baby with three complete strangers, thanks to a text message sent to the wrong number.
Lindsey Lashley, from Georgia, America, gave birth to her first son with husband Mark on Saturday 19 March.
Lashley's mother sent a group message announcing the birth, but accidentally included a wrong number that belonged to a man called Dennis Williams.
Instead of ignoring the message, Williams decided to pay the new mum (and grandmother) a visit.
Williams shared screenshots of the hilarious exchange between him and Lashley's mother on his Facebook.
The texts started with a message saying: "We are at the hospital having a baby today! She has dilated to between 5-6."
Williams replied: "Congrats lol but I think someone got the wrong number."
When the baby was born, the mother sent a photo to the group message and Williams sent his congratulations.
"Well I don't know y'all but me and the boys will be through to take a picture with the baby," he replied.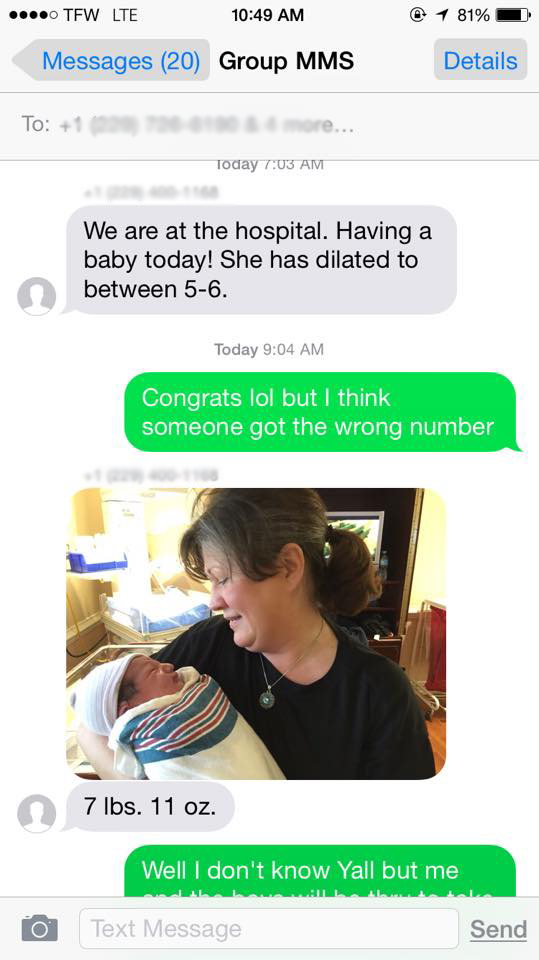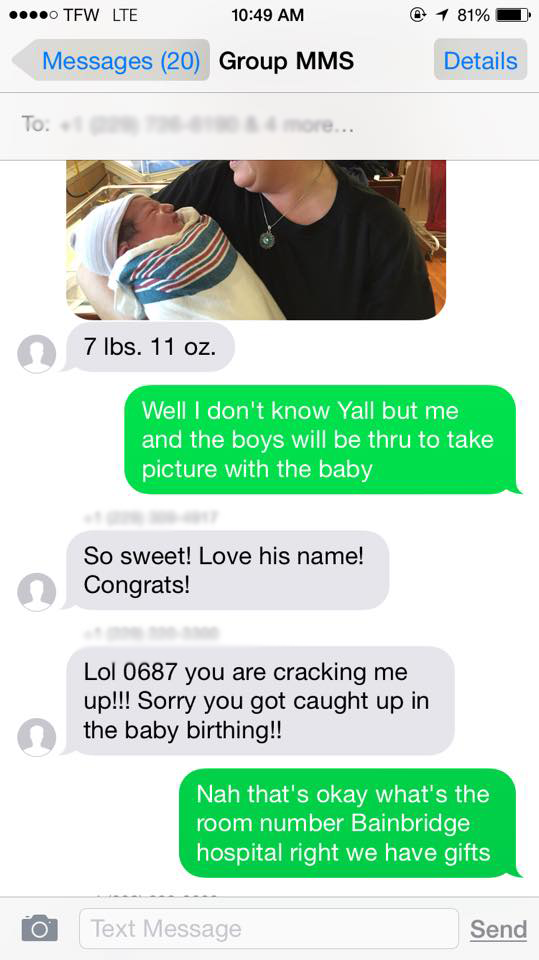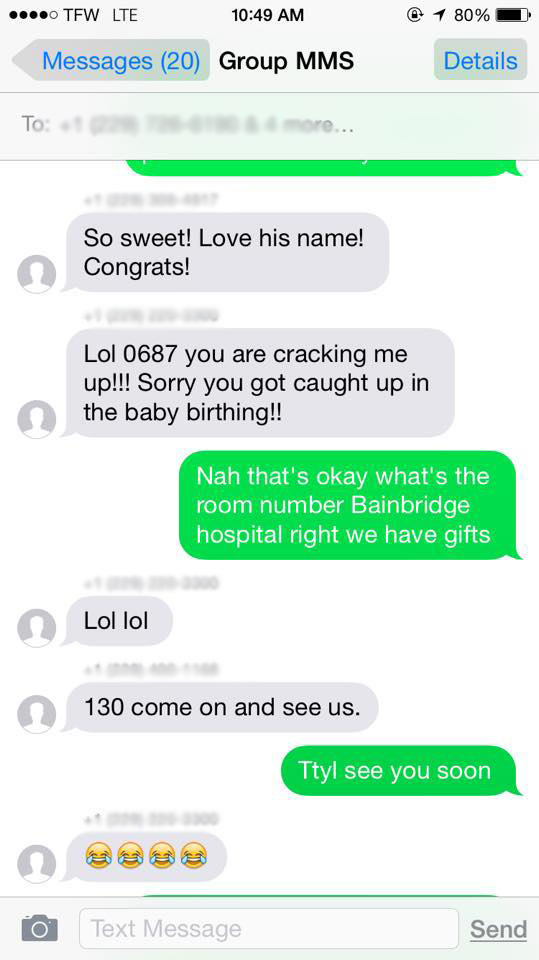 After finding out the new parents' hospital room number, Williams, his brother and their friend rocked up with gifts.
"They brought diapers and bottles and a pacifier. It was very nice of them."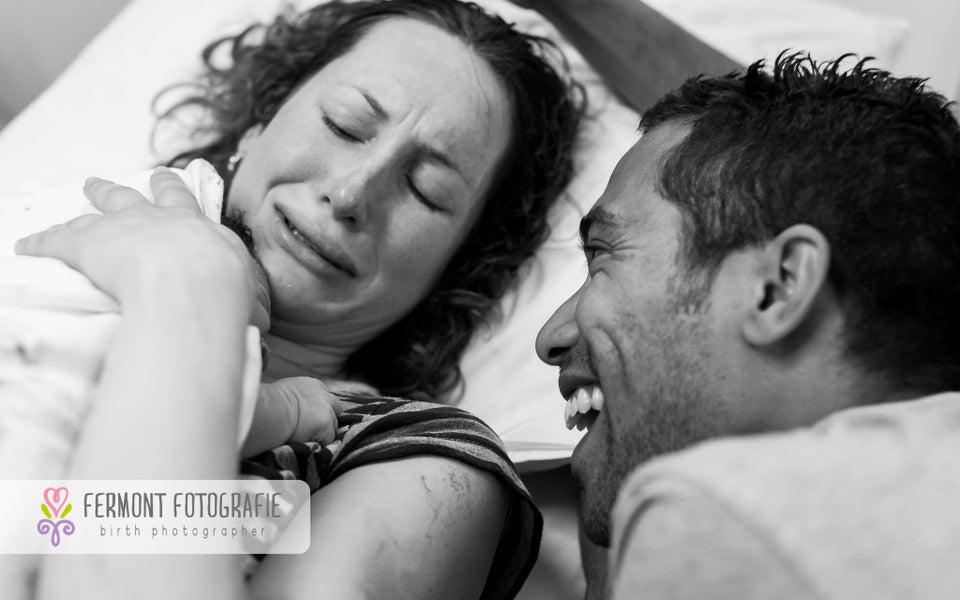 'First Moments' Birth Photography