There isn't a band like the Beatles today, they were unique "and not just because they were the Beatles".
This is the learned opinion of Giles Martin, son of George and a Grammy Award-winning producer himself who has spent hundreds of hours listening to the music of the Fab Four, whittled down to its different strands, then re-mixed, most recently for Ron Howard's documentary of the Beatles' early years spent on the road, 'Eight Days a Week', and its accompanying new album, 'Live at the Hollywood Bowl'.
Giles tells HuffPostUK: "They were almost three bands in one… the three writers, John and Paul, then George later. There are very few bands, apart from the Eagles, that have those different creative forces.
"So Paul and John were incredible songwriters, the most successful of the last century, and they're in the same band together and then eventually George came up at the end on the rails. The best songs on 'Abbey Road' were George's songs, 'Something' and 'Here Comes the Sun'.
"There is no one like them, but that doesn't mean there aren't great artists around. There's this pretentiousness around music, that it's not as good as it used to be, and that's absolute rubbish."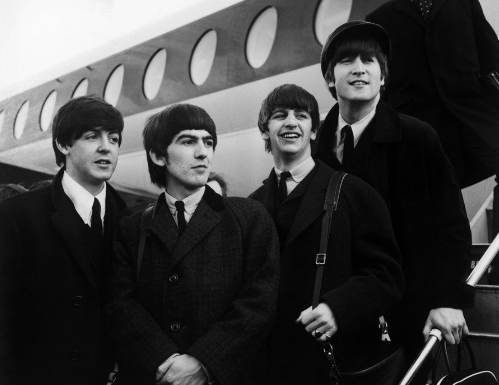 Giles is as fervent a fan as anyone of the Beatles sound, despite not being around for the chaos of the early 1960s caught in Ron Howard's film. Despite his father's era-defining work in the studio, Giles reveals he had only a gradual awakening to his father's unique contribution to the history of pop music.
"It was all done by the time I had any sense of it," he explains. "I knew my father did music for a living, I went to playgroup, everyone sat around talking about their parents, and I said 'My dad sits at home and plays the piano' and my parents were embarrassed. They were quick to tell me, 'He's not unemployed, you know.'
"I knew my dad did music, I got into trouble running my toy cars up and down his piano, but my father was never cool.
"We eventually moved to the countryside. Everyone at school had farmers for fathers apart from me. On a Saturday morning, all the other parents had been up since four o'clock milking, and my father was sitting reading the paper, in his dressing gown, and that made me aware he perhaps did something different. And there was a bit of music in the house…"
If Giles is daunted by the responsibility of continuing the legacy of the Beatles sound into a new era (he also mixed the music for the record-breaking 'Love' show which brings their music to stage audiences), he's boosted by the support of the remaining two band members, as well as Olivia Harrison and Yoko Ono, particularly following the death earlier this year of their producer George, whom Paul McCartney described as "the most musical person I've ever known".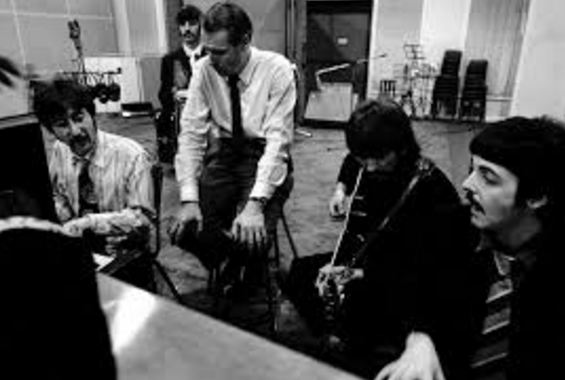 "They've been incredibly kind to me, they really have – they have been saying, 'We love this, we're so happy you can do this,'" he says, smiling, before he chuckles at the mention of the dedicated Beatles fans who monitor his every move on the mixer with the protectiveness of mother hens.
"There are the Beatles people who I respect," he says. "A guy came up to me at the Love show, and he said, 'If you ever mix Sergeant Peppers…' and he gave me a list of things. I pay attention to those people because they've noticed really small things.
"But I'm more interested in the overall sensation for all listeners. We live in a world where people hear music all the time, but they don't really listen."
It's clear Giles, who fittingly works from the Abbey Road studios, shares his father's intense appreciation of what music can bring…
"I really care about the music and how the music makes people feel. There are very few things in life that make people feel good and don't harm you in any way. And the Beatles music is one of those things, people feel better when they hear it."
Is there a favourite song, even for someone who's spent so many hours hunched over the mixing desk with each of the tunes in turn? Giles has a ponder…
"You sort of switch through, every song has its day. But I'd have to settle for 'Day in the Life', I think. It's a great song, and I have a score of it, which my dad gave me. So that's pretty special."
'The Beatles: Eight Days A Week – The Touring Years' - with specially remastered concert footage exclusive to cinemas is out now. Book your tickets here. 'The Beatles: Live at the Hollywood Bowl' (The Album) is also available. Info here.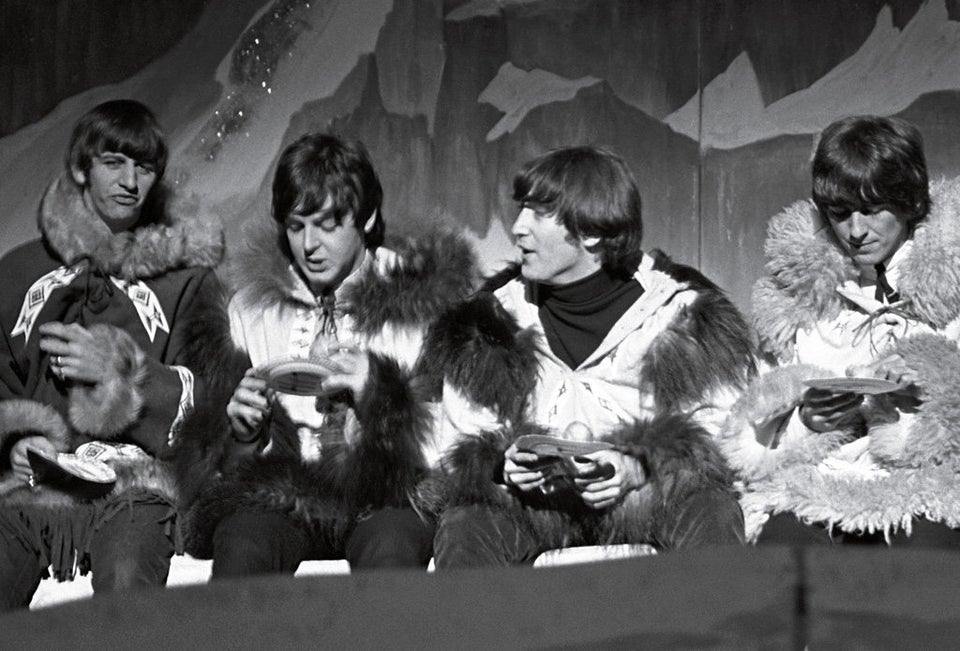 Rare Beatles Photos
Popular in the Community