We've all been guilty of not wearing as much sun cream as we should or maybe even leaving the house without it altogether (sorry mum).
However with news that we've got a long, hot summer ahead of us it's never been a better time to invest in the stuff.
We road tested the high street offering for the best SPF 50 sun creams. The biggest concerns from our reviewers were greasiness and value for money – oh and quite a few wanted to smell that sweet holiday scent.
What to know first...
When choosing a sun cream, generally speaking the higher the SPF, the better.
SPF stands for Sun Protection Factor, and protects against UVB rays, which cause sun burn, direct damage to our cells DNA and is thought to cause most types of skin cancer. The higher the SPF, the higher the protection against UVBs.
Some sun creams also protect against UVA rays, which are linked to skin ageing and long-term skin damage – look out for a high star rating to ensure you are also protecting against both too.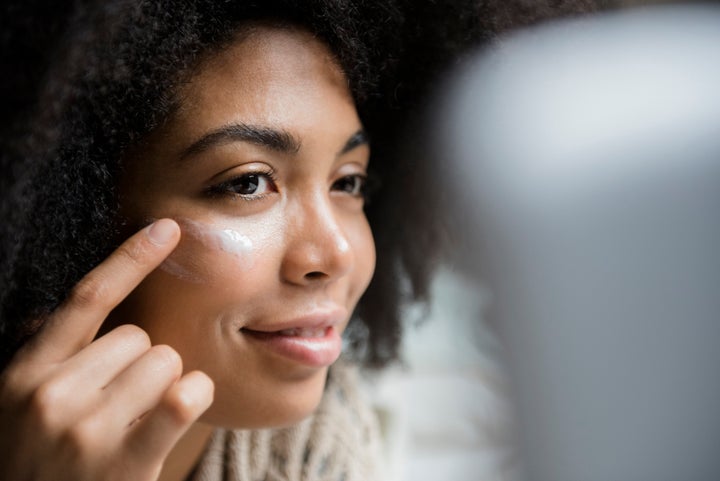 Finally, SPF 50 may conjure up images of thick sun cream that doesn't soak in, but we were pleasantly surprised by some of the offerings.
La Roche-Posay Anthelios is extra light, described by our reviewer as a "lovely spreadable milk." It soaks in well, even with other products such as moisturiser and facial serum. "It comes with a fine, squeeze-y nozzle so you're not wasting any precious drops by over applying, and its light texture means a little goes a fairly long way."
Other products which fared well in the absorption department include Soltan Sensitive Protect Face Cream, which "slipped on as easy as regular moisturiser", and Vichy Ideal Soleil Face Dry Touch, which "could definitely work as a makeup base because it is so light".
Just because you're wearing a high SPF factor, doesn't mean you don't have to reapply. Many of the products tested need to be reapplied regularly throughout the day, just as with any regular sun cream.
One of the biggest issues reviewers raised is reapplication if you've already put make-up on. For this, SkinCeuticals Mineral Radiance UV Defence, which comes with a universal tint, has you covered – "The tint is subtle, the texture is watery and silky, it comes out a bit like foundation and made my skin tone even out." Our reviewer wore it with a bit of mascara and blusher, which made it easy to reapply throughout the day.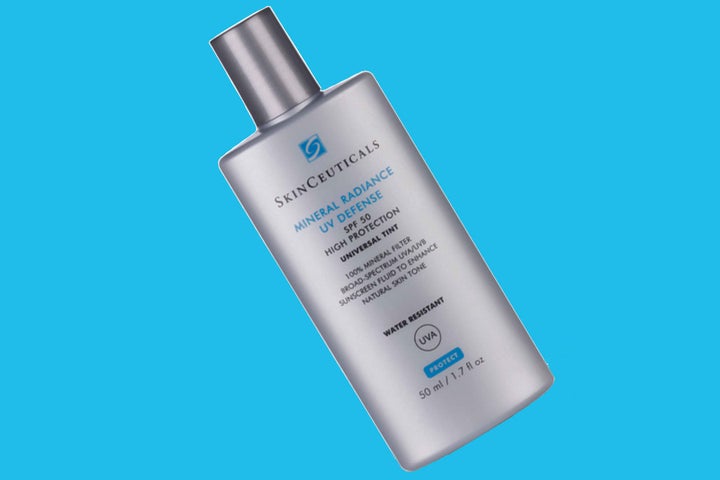 Ultrasun's Face 50+, offered the best coverage, being water resistant and only needed to be applied once, the trade off is it's somewhat "chalky" in texture and has a "slightly medicinal edge" to its scent.
Smell is something our reviewers seemed super concerned about. The escapists among us savoured the holiday coconut scent – "I felt like I was on holiday just by putting it on," one reviewer said of Nivea Sun Moisture Mousse. Others were pleasantly surprised when their samples smelt more like moisturiser – Jurlique's UV Defence Lotion, which is blended from botanicals such as chamomile and echinacea, means "it's scent is more floral than Club Tropicana, which is quite refreshing and better for everyday use".
Sun creams reviewed for sensitive skin were fragrance-free, but La Roche-Posay Anthelios (hello again) and Soltan Sensitive Protect Face Cream passed the flare-up test.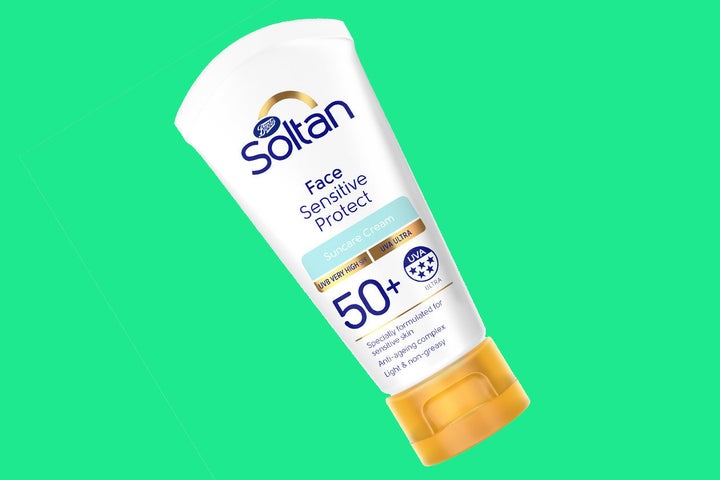 You'd be forgiven for thinking the higher the price, the better the sun cream, but our review revealed the cheaper options offered great products at great value for money. Without a doubt, the best bargains were Nivea Sun Moisture Mousse at just £8 for 75ml and Soltan at £6.99 for 50ml.
However Dermalogica's Solar Defense Booster, which is one of the most expensive at £44 for 30ml, does offer two-for-one: working as a great non-greasy SPF50 on its own, but also as a booster to add extra SPF to your regular moisturiser. A great product, if your budget allows.
For the rest of us, probably best to stick to the lower end of the spectrum.