The tensions at the beginning of the long marriage between HM The Queen and HRH the Duke of Edinburgh have been brought to screen in the brand new Netflix original drama 'The Crown'.
Prince Philip's reluctance to kneel before his young wife once she became his monarch was well documented in the early years of their marriage, and it is this fundamental challenge to their union that lies at the heart of the first series, penned by Peter Morgan, the Oscar-nominated screenwriter of 'The Queen' and 'Frost/Nixon'.
Riveting dialogue between Claire Foy and Matt Smith who play the complex couple reveals the troubles faced in the early days, when Philip had to face the altered status of Elizabeth...
"Are you my wife or my queen?"he asks.
"I am both, and a strong man would be able to kneel to both," she replies.
"I will not kneel before my wife."
"Your wife is not asking you to…"
Based on Peter's play 'The Audience', 'The Crown' tells the inside story of the early days of the Queen's reign, revealing her shock at inheriting the crown following the premature death of her father, the political rivalries she had to face down and the romance with Philip that endured and has sustained her through her record-breaking reign.
'The Crown' stars Claire Foy as the Queen, with Matt Smith as Prince Philip, John Lithgow as Sir Winston Churchill, Victoria Hamilton as the Queen Mother, Jared Harris as King George VI, Vanessa Kirby as Princess Margaret and Dame Eileen Atkins as Queen Mary.
'The Crown' debuts on Netflix on 4 November.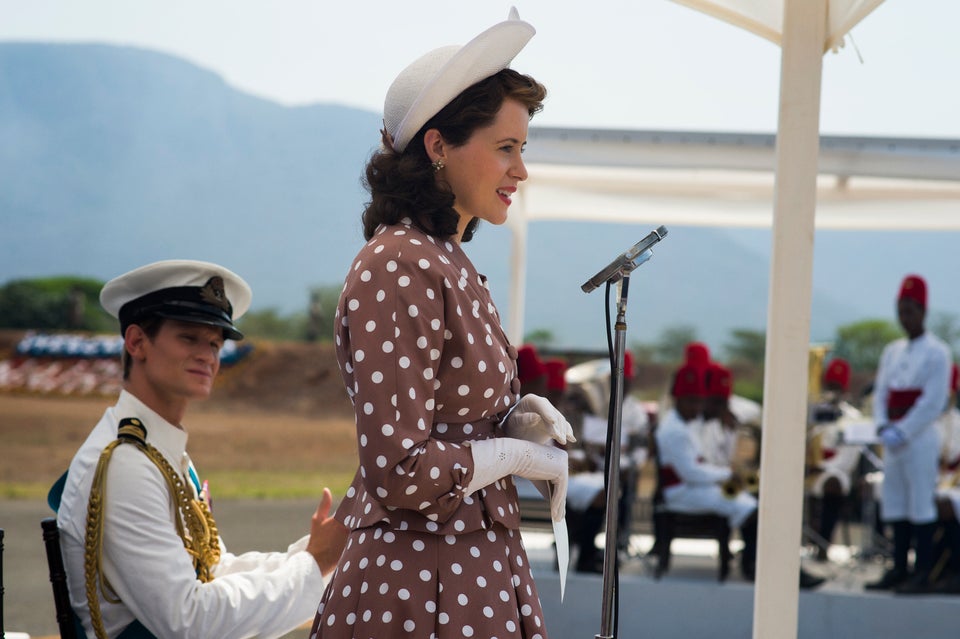 The Crown on Netflix
Related