Netflix has debuted a new trailer for the fourth series of The Crown, and it is the most intense yet.
After the trailer debuted on Tuesday, Netflix tweeted to reveal the voice that can be heard narrating is actually that of the real Archbishop of Canterbury, Robert Runcie.
His speech is the one he actually gave during Charles and Diana's wedding in 1981.
"Here is the stuff of which fairy tales are made," he begins. "A prince and princess on their wedding day. But fairy tales usually end at this point with the simple phrase 'They lived happily ever after'.
"As husband and wife live out their vows, loving and cherishing one another, sharing life's splendours and miseries, achievements and setbacks, they will be transformed in the process.
"Our faith sees the wedding day not as the place of arrival, but the place where the adventure really begins."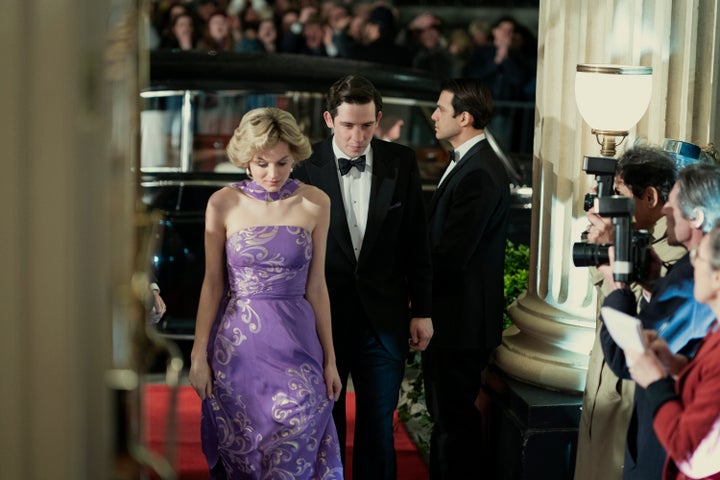 The trailer features the couple – played by Emma Corrin as Diana and Josh O'Connor as Charles – dancing happily together and Diana being greeted by crowds of adoring fans.
However it also shows the couple arguing, as well as a glimpse of Diana on her wedding day.
As well as shots of Olivia Colman reprising her role as the Queen and Helena Bonham Carter as Princess Margaret, it also offers a look at Gillian Anderson as Margaret Thatcher.
The Crown's fourth series will debut on Netflix on 15 November.