The Crown newcomer Emma Corrin has spoken out amid claims that the real-life royal family are unimpressed with the events depicted in the new series of the Netflix drama.
However, it seems not everyone is a fan.
During an interview on Tamron Hall's US talk show, the host referred to reports that claimed the royals are "not happy" about the "portrayal of Diana and Charles' marriage", asking Emma for her take on the matter.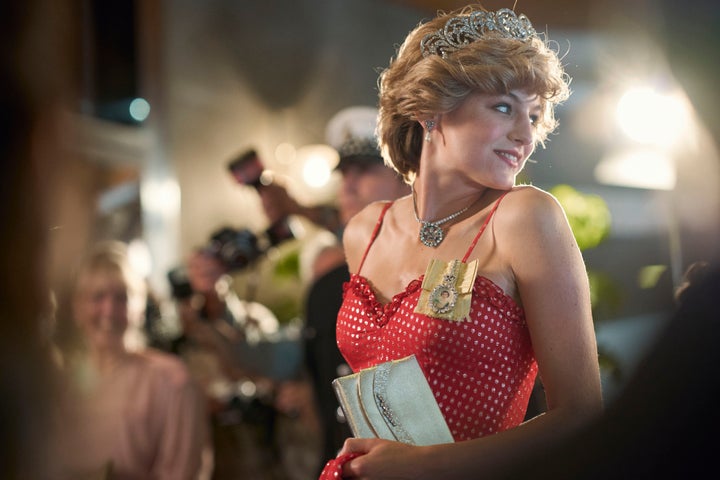 "It's a difficult one," she responded. "I think for everyone in the The Crown, we always try and remind everyone that the series we are in is fictionalised, to a great extent.
"Obviously it has its roots in reality and in some fact, but Peter Morgan's scripts are works of fiction."
Emma continued: "At the same time, I understand why people would be upset, because this is history… and even with Diana, you know, it's still very much fresh, I suppose, everything that happened. So I do really understand if people would be upset.
"But obviously, for all of the cast, we just want to constantly remind people that we approach these people that we play as characters, which is why it's such a joyous job, because Peter writes such rich and complex characters, and as an actor it's such a joy to be able to really bring a lot to them."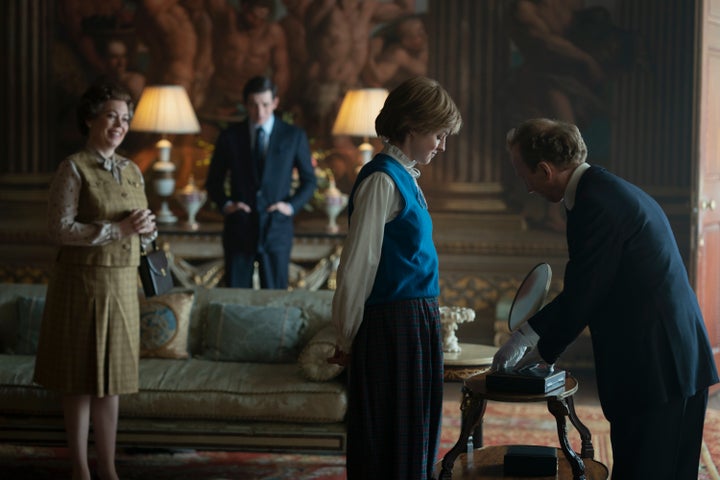 One in particular is a letter sent by Lord Mountbatten to Prince Charles in the show, which did not actually happen in reality.
"As the heir I think there was some concern that he should settle down, marry the appropriate person and get on with it.
In my own head I thought that would have even greater impact on Charles if it were to come post-mortem, as it were. I think everything that's in that letter that Mountbatten writes to Charles is what I really believe, based on everything I've read and people I've spoken to, that represents his view.
"We will never know if it was put into a letter, and we will never know if Charles got that letter before or after Mountbatten's death, but in this particular drama, this is how I decided to deal with it."
All four series of The Crown are now available to watch on Netflix.