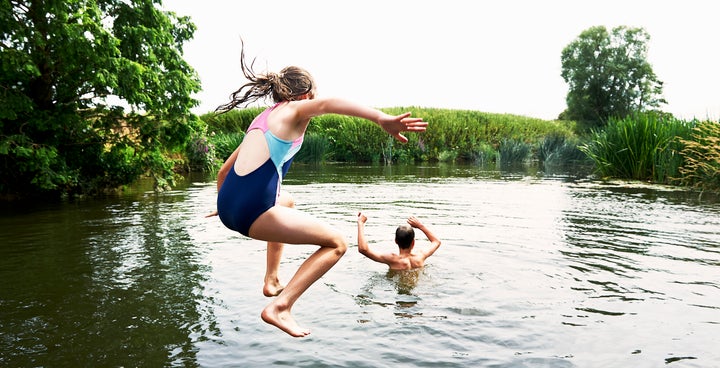 With the sun beating down across the UK, it's temping to dive into the nearest lake, canal, river or the sea to cool off – but it's worth knowing the dangers.
"The air might be hot but UK waters stay very cold," an RLSS UK spokesperson told HuffPost UK. "Cold water shock takes your breath away and can affect the strongest of swimmers. It is invisible, unpredictable and deadly."
Other potential dangers of open water and wild swimming include:
The height of the fall or jump, especially if "tombstoning" (jumping vertically from a high take-off spot)

The depth of the water – this changes and is unpredictable

Submerged objects, which may not be visible

Obstacles or other people in the water

Lack of safety equipment and the difficulty of rescue

Strong currents that can rapidly sweep people away

Uneven banks and river beds

Water quality, such as toxic algal blooms and industrial/agricultural pollution.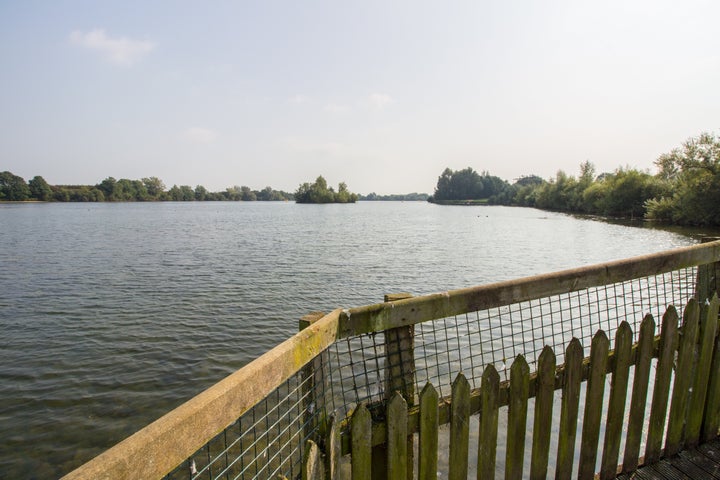 So does this mean we should avoid open water altogether? Brian Robson, RNLI senior community safety manager, said the UK heatwave is "a great excuse to visit our coastlines" – but urged swimmers to be vigilant.
"Consider visiting a lifeguarded beach and swim between the red and yellow flags," he advised. "The lifeguards are on hand to offer advice and can respond quickly if needed."
He added that inflatables are best used in swimming pools, not the sea, "as they can easily be swept out by currents or offshore winds".
RLSS UK recommends swimmers try to opt for a supervised or lifeguarded venue when swimming in other open water, such as lakes. But if you choose to go into unsupervised open water, take it slowly at first.
"Let your body get used to the water temperature," the charity advised. "Never swim alone [and] let people know where you are."
And if you do run into trouble? Stay calm. "If an incident occurs and you find yourself in trouble in the water remember this simple advice: fight your instinct to swim hard and thrash about, which can lead to breathing in water and drowning," said Robson.
"Instead float on your back until you have regained control of your breathing."
If you notice someone else is in difficulty in the water, RLSS UK recommends the following:
Shout reassurance to them shout for help and to ensure the emergency services are on their way, call 999 or 112 (the number used for emergency services across Europe).

Without endangering yourself, see if you can reach out to them, extend your reach with a stick, pole, item of clothing, lie down or stay secure. Alternatively throw something buoyant to them such as a ring buoy, part filled plastic container, ball or anything that will float.

Keep your eye on them all the time and repeat reassurances.