The comedian has stripped-back his chat show amid the coronavirus pandemic, with celebrity guests appearing via video stream instead of on his big red sofa.
Graham kicked off a new series with a new set up that was made to replicate his regular studio.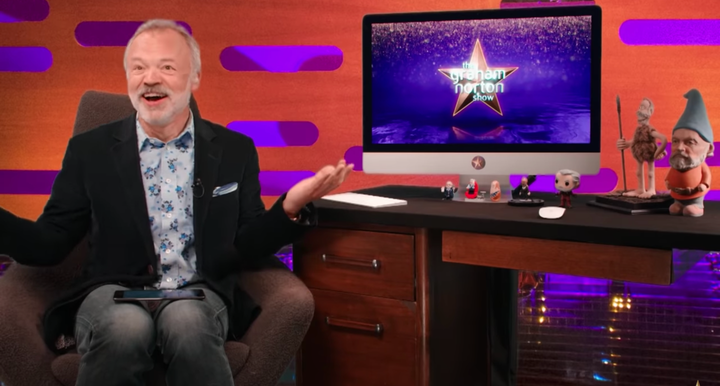 Opening Friday's show, Graham joked: "Is this The Graham Norton Show? Well, it's as close as we can get it."
And despite the unusual circumstances, he still managed to attract his usual mix of A-list guests, Michael Bublé, Michael Sheen, Martin Freeman, and Daisy Haggard chatting from their homes via video call.
Brit Award winner Celeste also performed from her bedroom.
Graham was widely praised for carrying on with the show, which was promoted to a new 9pm slot on Friday.
During the episode, Michael Sheen – who plays Chris Tarrant in ITV's upcoming dramatisation of the Who Wants To Be A Millionaire? coughing scandal, Quiz – put Graham to the test in a mock version of the quiz show.
Graham had enlisted a rather famous pal for the Phone A Friend lifeline, in the shape of Dame Judi Dench.
The Graham Norton Show is just the latest series to adapt to changes caused by the coronavirus pandemic.
The Graham Norton Show airs Fridays at 9pm on BBC One.