Health Secretary Matt Hancock has today announced that the NHS is currently working with Amazon on an Alexa skill that'll allow you to get health advice from the voice-controlled assistant.
In a speech made at his local hospital The West Suffolk, the Health Secretary revealed that the government would be investing £487 million in healthcare technology as part of a long term plan to modernise the NHS.
As part of that, Amazon will soon offer a NHS Choices Alexa skill that will allow anyone to ask their smart speaker a health-related question and in response get tailored advice.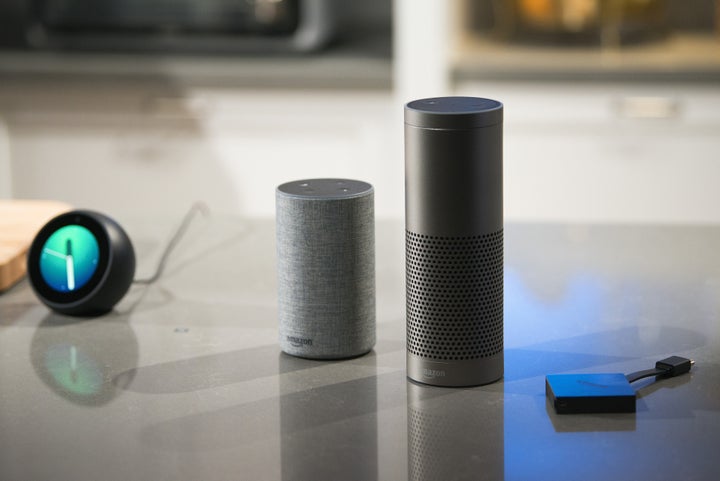 "Currently, if you ask Alexa what do about your back pain – you don't know where the answer will be sourced from," said the Health Secretary. "We will change this so questions of this sort will mean you receive the expert information prepared by the NHS."
In addition Hancock confirmed that this functionality would be coming to other smart speakers as well, implying that it was also working on bringing the feature to Google's Home speaker and possibly even Apple's HomePod.
In much the same way that you search your symptoms through NHS Choices, the Alexa skill will presumably ask you to describe your symptoms and then it will respond with the NHS Choices' official advice.
The hope is that by making this information more accessible the government can both reduce the strain on A&Es while also making sure that people who absolutely should be going, do.
Finally Hancock sees this feature as a vital component in making the NHS' services more accessible.
"For the visually impaired this sort of innovation can be the difference between them getting simple advice at home, through NHS choices, or having to book an appointment to speak to someone face to face," he explained.
Of the £487 million that has been promised it's expected that around £412 million will be used on allowing patients greater access to health services at home. The remaining £75 million will then be used to introduce state-of-the-art electronic systems in hospitals that can replace paperwork.