After every year begins, it rolls around all too quickly. The day where you are supposed to present delightful, thoughtful, deeply personal gifts for a special someone in your life. No pressure or anything.
Valentine's Day's place in the calendar as an overly commercialised behemoth also holds an environmental cost, with a portion of gifts and card, however romantically intended, discarded a few days later. So to help you show love to your partner, while also respecting the planet, we've pulled together a guide to being as eco-friendly as possible if you are looking to spoil your Valentine this year.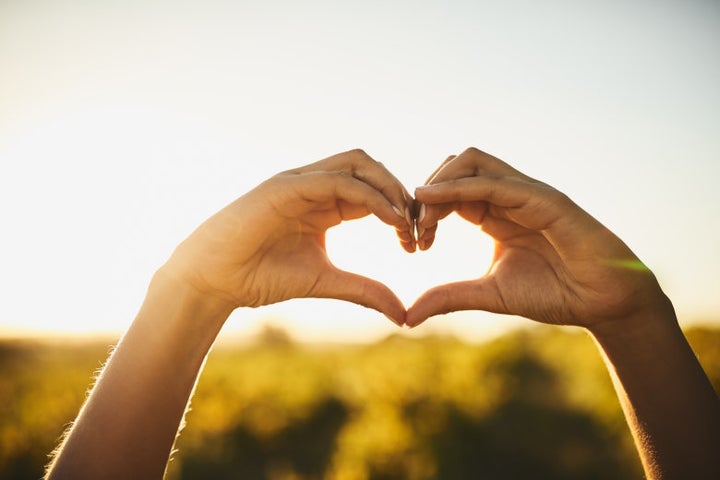 The card
According to the Greeting Card Association, UK shoppers bought 18.7 million Valentine's cards in 2016. That's a lot of cardboard and plastic. So, it's worth making sure we are disposing of them with a respectful thought for the environment.
One thing you can do to reduce your Valentine's waste footprint is to keep hold of your card – preventing waste and maximising sentimentality. Alternatively, if you lack Valentine's sentiment or are trying to live your best minimalist life, you can also recycle your card(s).
In order to do this, national recycling campaign Recycle Now say you must remove the customised joys such as glitter and pop-ups before you recycle. Cards coated in plastic are also not recyclable. It also recommends 'the scrunch test' to decipher whether your card is recyclable - if you scrunch it up and it doesn't bounce back, it can be recycled.
Another environmental bugbear is the flimsy cellophane that greetings cards come in. Take a look on Etsy for beautiful recyclable cards with equally recyclable cellophane packaging.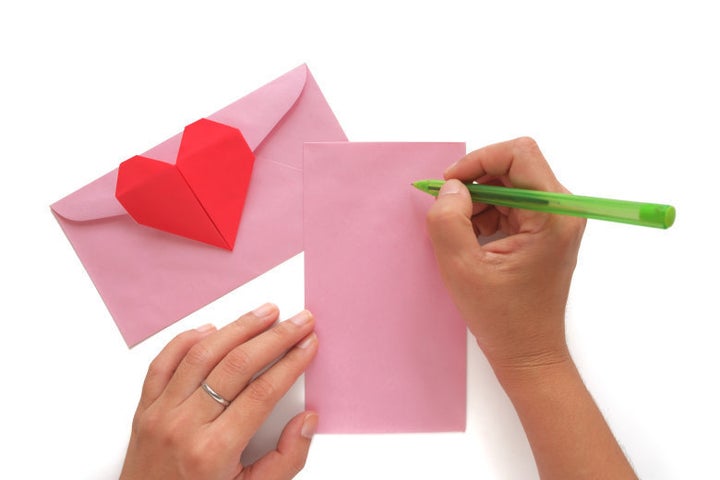 The balloons
Yes, they are wonderful and full of featherlight joy. But balloons that are released into the atmosphere are actually a pretty big threat to both ocean pollution levels and animal welfare.
"We are not against balloons, but purely their release," Emma Cunningham, Senior Pollution Campaigns Officer at the Marine Conservation Society, told HuffPost UK. "What goes up must come down. This is the issue as they contribute to litter on beaches [and] can threaten wildlife through entanglement or ingestion." So if you are looking to treat a loved one with a balloon this year, think twice before you send it off into the wild. Put it in the bin instead.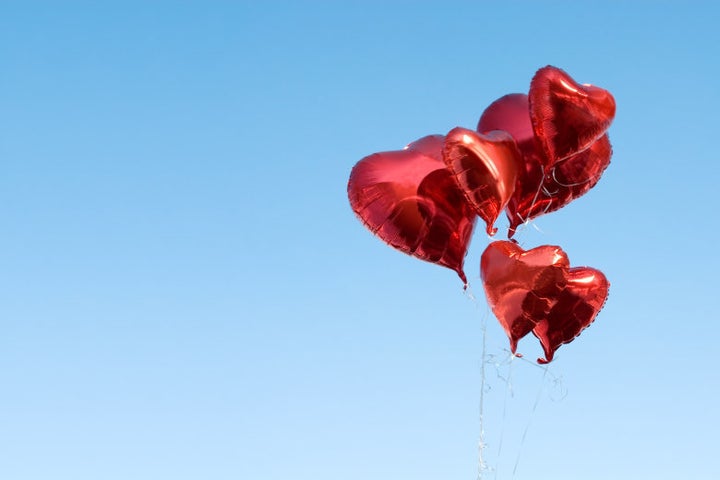 The flowers
As gorgeous as a bunch of flowers is, the disparity between the time they spend on your windowsill and the time they spend rotting on a landfill site is pretty huge. That said, if you are set on buying a fresh bouquet, opt for one with paper and string wrappings instead of plastic and compost it afterwards.
Grace & Thorn, a London-based florist and gardening workshop, recommend that it's best to begin the composting process before the flowers completely dry out, because the cells in the plant are likely to be more active and will convert to nitrogen (and, therefore, decompose) faster. You can also cut the stalks up and separate the petals to fasten up the process.
Some sustainable alternatives to bouquets are potted plants, particularly succulents, or dried flower arrangements which will last much longer. You can even dry your own bouquet by tying them up with string and hanging them upside down somewhere warm and dry for 2-3 weeks.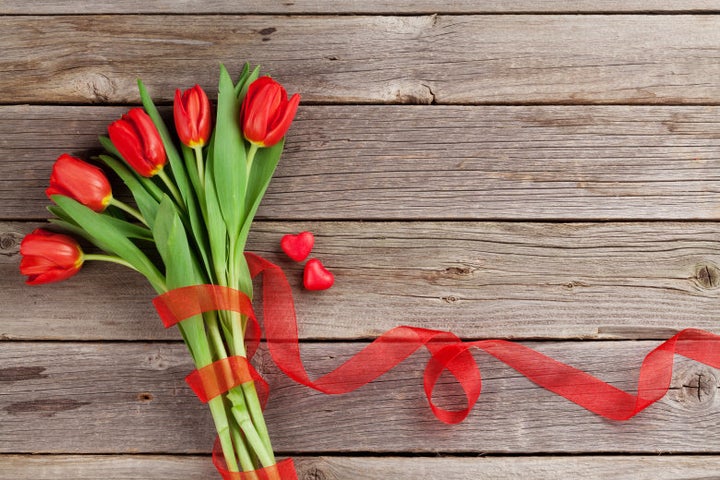 The sweet treats
Any sugary delights you get from your Valentine aren't likely to last long, let's face it. Unfortunately, the same can't always be said for the packaging that they come in. In your average box of chocolates, there's a minefield of recyclable and non-recyclable parts. The trick is to separate the components when you're finished - it's not like it takes long and you ripped into the chocolates quickly enough, after all.
According to Recycle Now, all cardboard boxes and lining paper are recyclable, while the outer film is not. When it comes to the plastic inner tray, clear ones can be recycled whereas black plastic cannot.
Some chocolate brands are getting ahead of the game and providing completely recyclable packaging. Divine, an ethical chocolatier, have ensured that all of their chocolate wrapping is recyclable. Check out their Valentine's range here.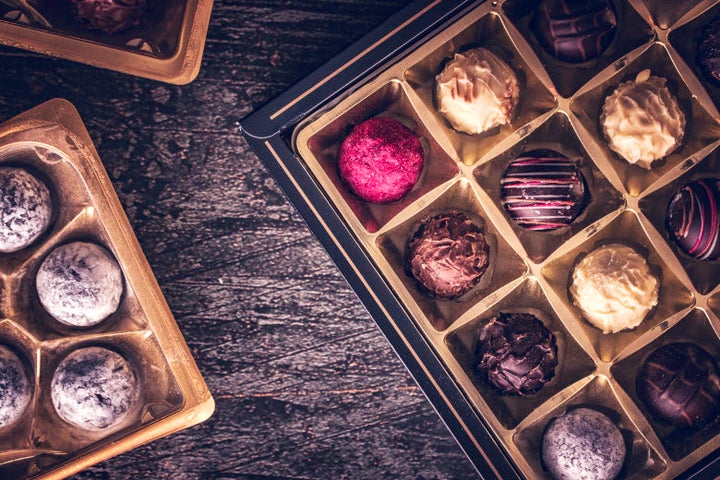 The wrapping paper
Everyone likes to receive presents, but does anyone really care that much if it's elaborately wrapped? We may squeal in awe at the spangly tissue paper our presents are wrapped in, but after a few moments this stuff is thrown away and spends years wasting away on a landfill.
There are a few simple things you can do to minimise your wrapping paper waste. First off, check if your local council accepts wrapping paper for recycling, as some do accept non foil-based stuff. Or, use old newspaper and magazine paper to wrap your goodies, with reusable ribbon.
Alternatively, seek out brands who are actively making present-wrapping an eco-friendly act. For example, Re-wrapped produce recyclable wrapping paper that is made completely out of consumer waste and printed with environmentally friendly inks. Pretty and eco-friendly.