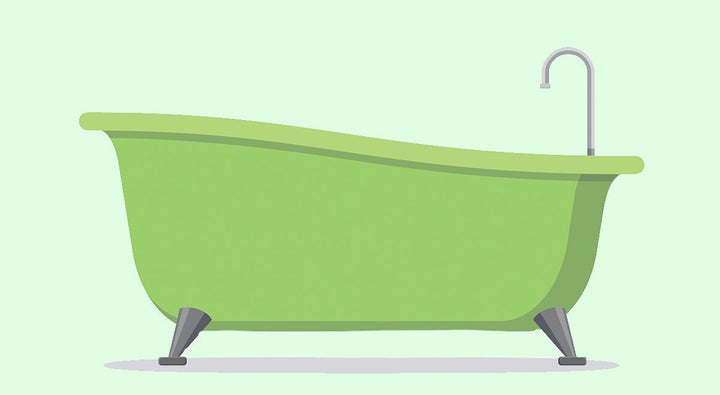 If there's a bowl of artificial fruit gathering dust somewhere in your home, we have some bad news: you're officially committing an interior design faux pas.
Fake fruit has been named among the worst home decor trends of the past 40 years, alongside fluffy loo seats, taxidermy and of course, avocado bathrooms.
A nationwide poll of 2,000 Brits has revealed the home design trends we loathe, but also the ones we love – including exposed brickwork, polished concrete floors, shabby chic furniture, free standing baths and kitchen islands.
The list of bygone trends the public now shudder at includes net curtains, cheap laminate flooring, water beds and woodchip wallpaper. When it comes to the items we own but loathe, cheap laminate flooring and pine furniture were mentioned by survey respondents.
The study found three quarters of Brits admit they've made mistakes in their home decorations, but four in 10 are stuck with the blunders because they simply can't keep up with the latest trends – mainly due to a lack of cash and time.
The survey, by Dunelm, voted the 2010s as the best decade for decor of the last 40 years, while the 1970s was picked as the worst decade by almost half of respondents.
The worst home decor trends of the last 40 years, according to the survey:
Fake fruit: 36%
Fluffy toilet seat covers: 33%
Avocado bathrooms: 33%
Woodchip wallpaper: 32%
Taxidermy: 30%
Carpeted bathrooms: 29%
Frilly curtains: 25%
Water beds: 24%
Net curtains: 23%
Pebble dash: 21%
Beaded curtains: 21%
Cheap laminate flooring: 21%
Lace tablecloths: 19%
Patterned carpets: 17%
Shag pile carpets: 17%
Pot Pourri: 16%
Floral patterns: 16%
Decorative wallpaper borders: 16%
Bean bag furniture: 13%
Word art: 12%.
The best home decor trends of the last 40 years, according to the survey:
Open plan living spaces: 31%
LED lighting: 31%
Kitchen islands: 28%
Ensuite bathrooms: 28%
Underfloor heating: 25%
Wet rooms: 24%
Granite kitchen worktops: 21%
Garden fire pits: 20%
Stripped wood floors: 19%
Shabby chic furniture: 19%
Exposed brickwork: 15%
Shutter blinds: 15%
Stainless steel appliances: 14%
House plants and terrariums: 12%
Vintage revival items: 12%
Bifold glass doors: 11%
Statement lights: 10%
Glass walls: 10%
Open shelving: 10%
Free standing baths: 10%.