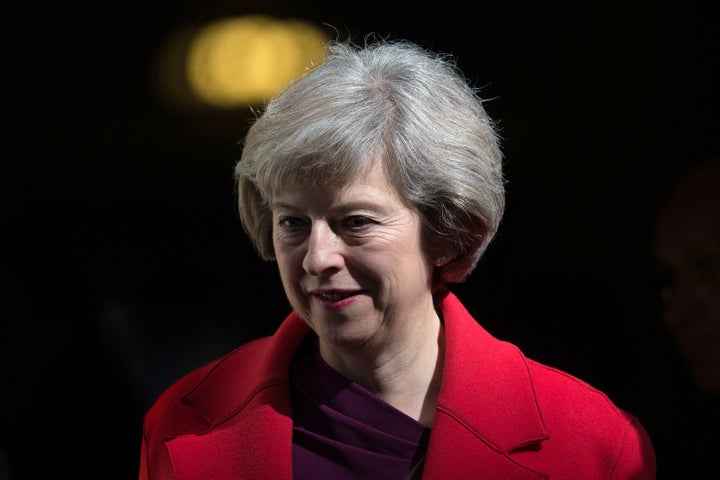 Theresa May has been accused by a Conservative MP of throwing the government into "disarray" after she said the United Kingdom should withdraw from the European Convention of Human Rights (ECHR).
Yesterday, the home secretary used a speech to argue in favour of EU membership, but said the UK should quit the ECHR.
Conservative MP Anne Main said May had decided to "throw a grenade" at the government with the proposal.
May was accused of "rogue" for floating the idea in opposition to David Cameron and official government policy.
And she was attacked for failing to turn up to explain her position to MPs today, instead leaving the Attorney General, Jeremy Wright, to answer on her behalf.
Cameron, has previously said he is seeking to reform the Convention, but rules nothing out if this proves impossible.
Former Lib Dem cabinet minister Alistair Carmichael told the Commons there was "total confusion" at the heart of government.
He noted three leading Tory ministers all held different positions on the convention.
May wants to stay in the EU and leave the ECHR. Justice minister Dominic Raab, who has responsibility for human rights, wants to leave the EU but remain in the ECHR. And justice secretary Michael Gove wants to leave both the EU and the ECHR.
"The home security was the one who made the speech yesterday,"Carmichael told the Commons. "She should be here today. Yesterday she went rogue, today's she's gone missing."
St Albans Conservative Main, who wants to leave the EU, attacked the home secretary for making the "unhelpful" link between Brexit and the ECHR.
Noting May's absence, she said: "A rule of thumb in life, I find, when you throw a grenade you usually retreat for cover".
"I think conflating the two issues has been fundamentally wrong. I would like to know if the home secretary has discussed her views before she made them, because bringing them up now makes it look sas if our government is in disarray over this matter and this is not acceptable."
Brexit campaigners said that Britain can not ditch the Convention - which is operated by the separate Council of Europe - without breaching EU treaty obligations.
The Attorney General said today MPs were making "a little too much" of May's speech.
And he said it was not "in any way clear that membership of the EU requires membership of the ECHR".
Earlier today, Raab told the Commons the government's position on the ECHR "remains clear".
"We cannot rule out withdrawal forever, but our forthcoming proposals [for a British bill of rights] do not include withdrawal from the convention," he said.