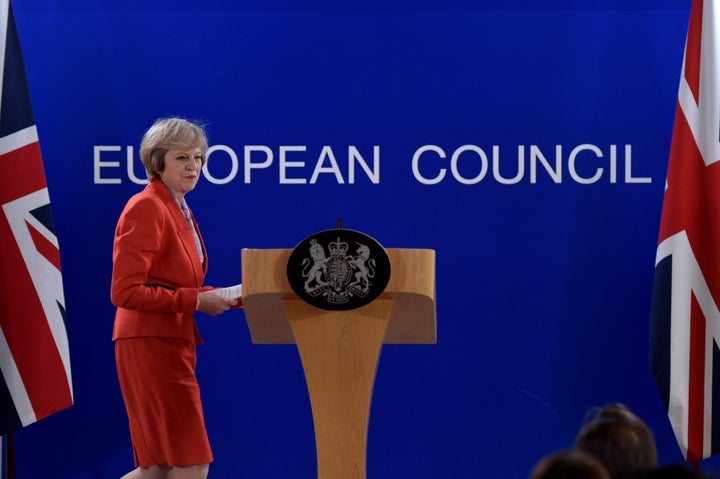 Labour has called on Theresa May to say what she really thinks about 'Brexit' after a pre-referendum speech revealed her fears about British firms quitting the UK.
The Guardian has published what it says is a leaked speech given to bankers detailling her fears about Britain no longer taking a lead on the continent if it voted to Leave the EU.
While May, then Home Secretary, backed the Remain campaign, she had a low-profile - which led some to think she was a 'Brexit-eer' agent and angered those pushing for 'In'.
Labour has seized on the suggestion May is less of a eurosceptic than she is now positioning herself as PM having made a catchphrase of "Brexit means Brexit".
Andrew Gwynne, Labour's Shadow Minister Without Portfolio, said:
"As if we needed it, this recording is cast-iron evidence of how Theresa May and other senior Tories have been saying one thing in private about the economic impact of Brexit, and another in the comfort of Tory conference halls.

"It's plain that she recognises what a disaster it would be for Britain to lose access to the Single Market, so why doesn't she be honest with the British people and say how she plans to retain it?"
In the speech, given to Goldman Sachs, she reportedly warned:
"I think the economic arguments are clear. I think being part of a 500-million trading bloc is significant for us. I think, as I was saying to you a little earlier, that one of the issues is that a lot of people will invest here in the UK because it is the UK in Europe.

"If we were not in Europe, I think there would be firms and companies who would be looking to say, do they need to develop a mainland Europe presence rather than a UK presence? So I think there are definite benefits for us in economic terms."
May has left much of the 'Brexit' negotiations to Cabinet ministers David Davis, Boris Johnson and Liam Fox - but made clear Article 50 triggering the departure from the bloc would take place next year, underlining how she remains ultimately responsible.