Theresa May has sidestepped a question about her flashy £995 leather trousers, maintaining she still wants a "country that works for everyone".
A row erupted this week after the Conservative prime minister appeared in a photoshoot for The Sunday Times sporting the designer trousers along with £295 Burberry trainers.
While some were quick to criticise the PM, others pointed out that a male prime minister would not face such scrutiny over his choice of clothing.
During a trip to Bahrain this week, May brushed aside questions about the trousers, as well as queries over her choice of goose for Christmas dinner.
May said: "I stood on the steps of Downing Street and said what I did about the importance of a country that works for everyone because that's what I have heard from people as I've gone around the country, as I've met people in a whole variety of circumstances.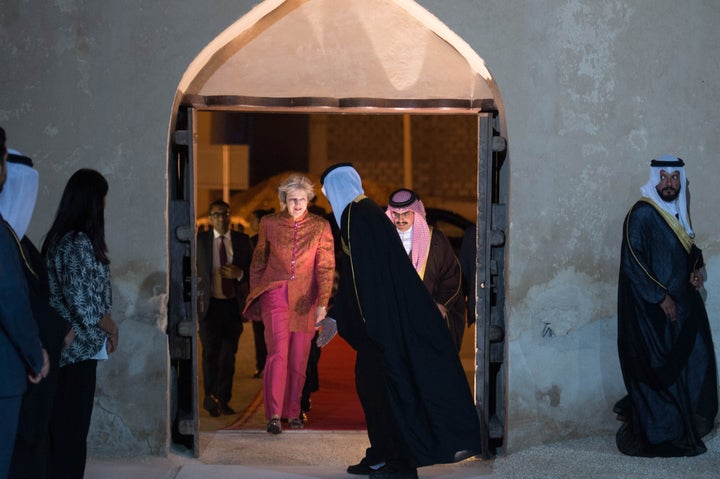 "I believe it is important for politicians to get out and about and that's what I continue to.
Nicky Morgan, who lost her position as education secretary during May's cabinet reshuffle in July, condemned the Tory leader's expensive outfit.
Morgan said May's choice of clothing had been "noted and discussed" and added that she does not spend that much money on clothing herself.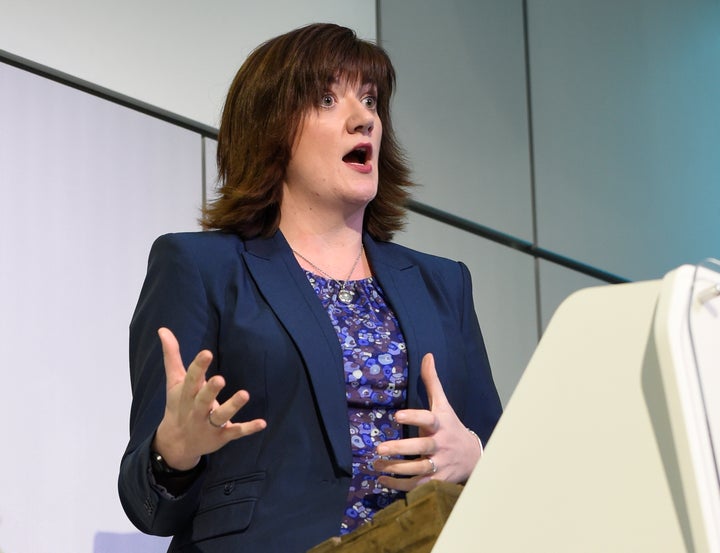 "My barometer is always, 'How am I going to explain this in Loughborough market?'," Morgan said.
The Loughborough MP added: "I don't think I've ever spent that much on anything apart from my wedding dress."
Tory MP Nadine Dorries criticised Morgan's comments, saying the former education secretary did not say a "peep" when David Cameron's suits allegedly cost "three times as much".
Dorries accused Morgan of not being a "believer in quality".
Others agreed that a male prime minister would not be facing the same amount of scrutiny about his fashion choices.
Some contrasted May's expensive taste with the UK's poverty levels after a Joseph Rowntree Foundation study, released on Wednesday, revealed that one in every eight workers is living in poverty.
Questions over politicians being out of touch with ordinary people have been raised before.
In 2013 Cameron was asked about the price of a cheap loaf of bread, to which he replied: "I don't buy the value sliced loaf, I've got a breadmaker at home which I delight in using and it turns out in all sorts of different ways."