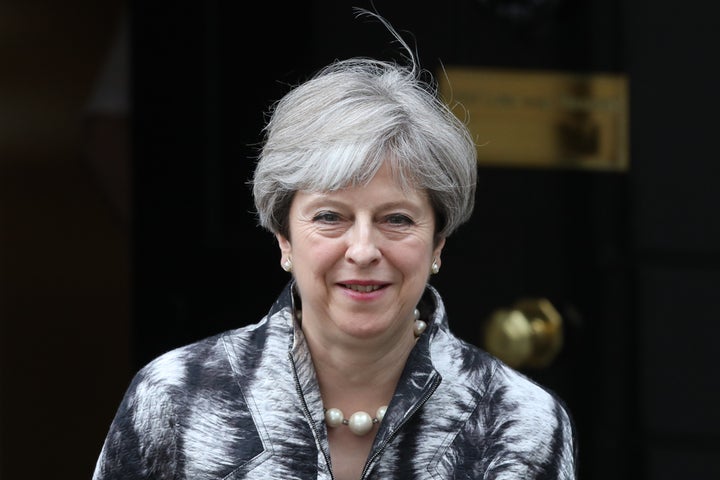 Theresa May has urged Tory MPs to give her time to sort out the "mess" she created with the dire General Election campaign.
In a showdown meeting this evening, the Prime Minister apologised for the party's performance at the ballot box, vowed to give help to those who had lost their seats and promised to be more open with colleagues in future.
May appeared to throw herself on the mercy of her party, telling them she would stay as Prime Minister "as long as you want me".
The Prime Minister has been criticised for the campaign she ran during the snap election, which ended with the Tories losing their majority in the Commons and having to strike a deal with the DUP.
Former Ministers Anna Soubry and Nicky Morgan have indicated May should quit as Prime Minister in the near future, while ex-Chancellor George Osborne has branded her a "dead woman walking".
But after her appearance before her parliamentary party this evening, numerous Tories heaped praise on May, with many agreeing her robotic, emotionless 'Maybot'-style of speaking during the campaign had been replaced with passion and purpose.
May arrived at the Committee Room 14 in the House of Commons at just after 5pm to address a meeting of the Conservatives' backbench 1922 Committee.
Cabinet colleagues including Boris Johnson, Michael Gove and Sajid Javid were also in attendance to show support for their beleaguered leader.
May entered the room to applause and the traditional banging of tables, but it was nowhere near as enthusiastic a reception as she has enjoyed before the election.
In a 20-minute speech, May reportedly told MPs: "I got us into this mess and I'll get us out of it."
However, May did not try to dig her heels in, and told MPs: "I will serve you as long as you want me."
The PM talked up her loyalty to the party, pointing out she started stuffing envelopes for the Conservatives when she was just 12 years old.
In her speech, May reserved special praise for the Scottish Conservatives, who increased their number of MPs from 1 to 13 at the election.
She received a loud cheer from her MPs when she pointed out the election result has saved the union, as it as severely weakened the position of the SNP.
Turning to the less positive aspects of last week's election disaster, she vowed to give "help" to the 32 Tory MPs who lost their seats, with some suggestion that would be financial.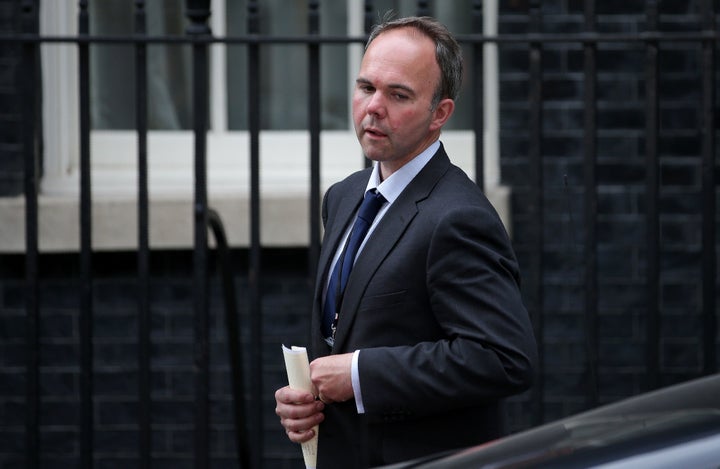 One of those ousted by the voters was Gavin Barwell, who lost his Croydon Central seat.
He has now been appointed May's Chief of Staff, and received a huge cheer and applause when introduced by the Prime Minister to her MPs.
Indeed, as May entered her second hour of talking to MPs, 1922 Committee chair Graham Brady quipped the new Chief of Staff had let the meeting overrun.
"I told you there would be changes," replied May, to much laughter from MPs packed inside the sweltering room.
May told MPs that she was responsible for the campaign, but admitted she was "making changes closer to home", according to one MP - a reference to the sacking of her two closest advisors Nick Timothy and Fiona Hill.
The Prime Minister acknowledge the social care policy - which initially did not include a cap on what people would pay for their care - was an error.
One MP said: "She recognised the care stuff was a big mistake."
During the 70-minute appearance - where she took around 25 questions - May was pressed for details about the deal she was striking with the DUP which would allow her to run a minority government.
May reassured MPs there would be no formal coalition with the Northern Irish party, and changes to social issues such as LGBT rights and abortion would not be part of any deal.
"Those matters are devolved matters anyway," pointed out one Tory.
MPs pouring out of the room were happy to heap praise on May for her performance, but one was told to "Shut the fuck up" by another Tory when they were discussing the meeting with HuffPost UK.
One MP said of May: "She pitched it spot on."