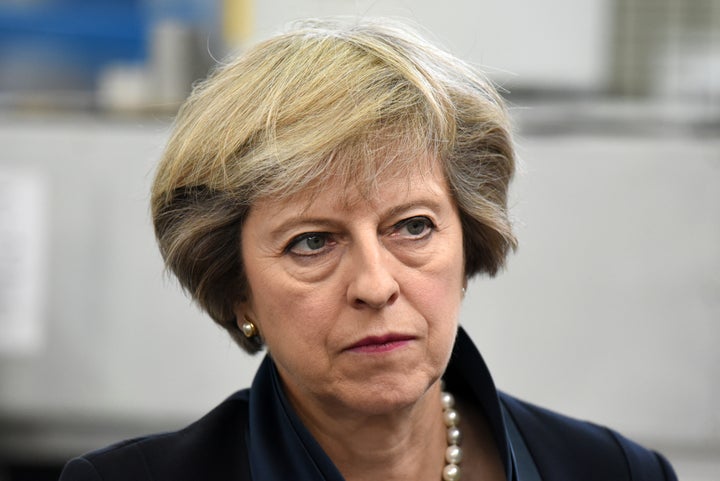 Theresa May has finally confirmed she DOES plan new grammar schools, rounding on her critics by declaring England already has academic 'selection by house price'.
After weeks of prevarication, the Prime Minister told Tory MPs at a private meeting of the backbench 1922 Committee that she wanted to create a new generation of schools based on ability.
May insisted that she didn't want to 'impose' new grammars on areas and did not want to 'turn the clock back' to the crude 11-plus system abolished in much of the country in the 1970s.
She wanted to create a "21st century education system" with an "element of selection", sources who were at the meeting said.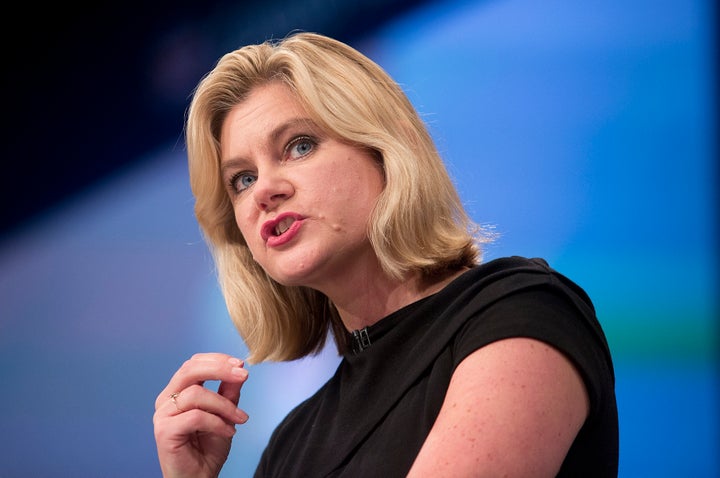 And she accused her opponents - in Labour, teaching unions and even her own party - of hypocrisy, claiming that there was already selection taking place because wealthier parents bought homes near the best state schools.
"We have already got selection, haven't we? It's called 'selection by house price'!" she said.
Her words at the private meeting on Tuesday night in the Commons follow repeated obfuscations by ministers over whether the Government would bring forward new grammars.
The secret plans - as well as ministers' worries - revealed when a photographer snapped a memo carried by the Department for Education's most senior civil servant on Tuesday.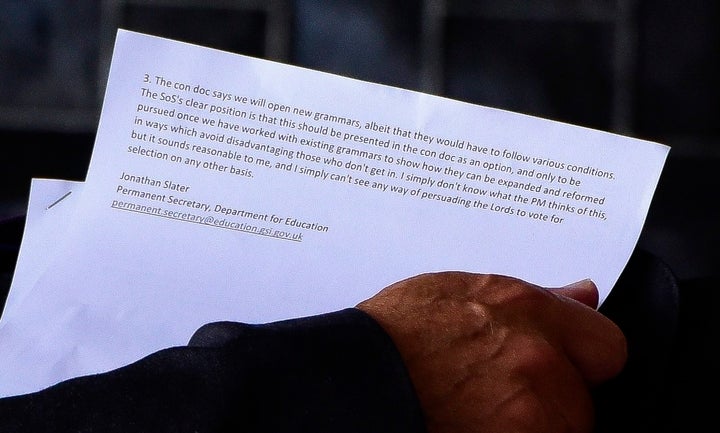 The leaked document made plain that Education Secretary Justine Greening's "clear position" was that new grammars could only be approved if current selective schools reformed to show that pupils who fail to get in are not disadvantaged.
When asked if she planned new grammars, May herself refused to answer three times on the Andrew Marr show last weekend.
The Government faces a bitter battle over the plans as they were not in the Tory manifesto in 2015 and appear to run counter to May's claim when she became PM that she wanted to govern to help the poorest.
Studies by think tanks on the left and the right of politics have concluded that grammar schools do not help the worst off children, whereas non-selective schools are the best way to raise standards for all.
But Government sources stressed today that the extra element of selection in the state system would come with a series of obligations and strict targets on the number of children on free school meals allowed entry.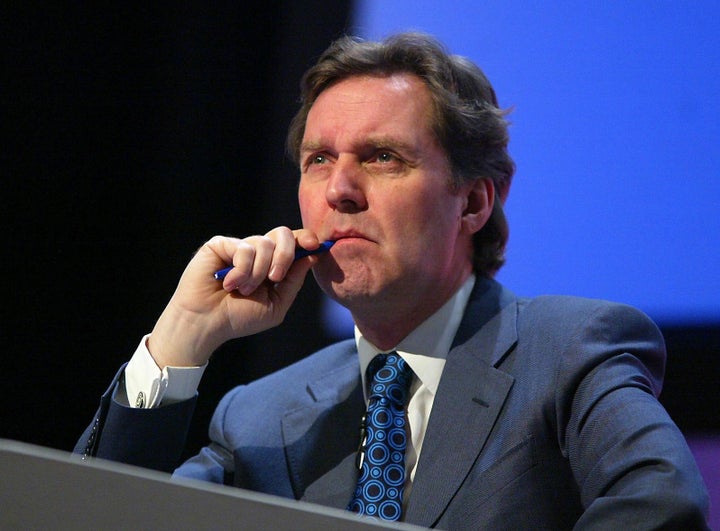 The new grammars would also have to build deep links with their local community and have 'feeder' primary schools to ensure that the most deprived but most able children were given the best chance of entry.
The PM stressed at the 1922 Committee meeting that no schools would be imposed on any area that didn't want them and they would be "inclusive and not exclusive".
She is keen to ensure that parents and pupils choose schools rather than schools choosing pupils, and some allies suggest she could turn some 'Free Schools', outside council control, into the new grammars.
However, the Government's social mobility tsar has given a stark warning of the dangers of a switch back to academic selection.
In an interview with The Guardian Alan Milburn said he will wait to hear the Government's proposals but added: "Frankly, I still remain sceptical about the social mobility dividend."
The former Labour cabinet minister said: "This is not selection educationally, it is selection socially. If (more of) that is what is being talked about, it will not provide a social mobility dividend, it will be a social mobility disaster."
Milburn recommended a number of policies to address inequalities in education, including better pay and discounted housing for teachers who move to disadvantaged areas, having a Ucas-style system for pupils going down the vocational route, and improving parenting skills.
Lib Dem education spokesman John Pugh ridiculed the PM's idea: "There is no such thing as inclusive grammar schools. By their very nature they exclude children who don't pass a test aged 11."
Labour's shadow education secretary Angela Rayner said: "The prime minister talks about social inclusion while at the same time advocating social segregation through grammar school selection."
Sir Michael Wilshaw, chief inspector of schools watchdog Ofsted, this week said the idea that poor children would benefit from a return of grammar schools was "tosh" and "nonsense".