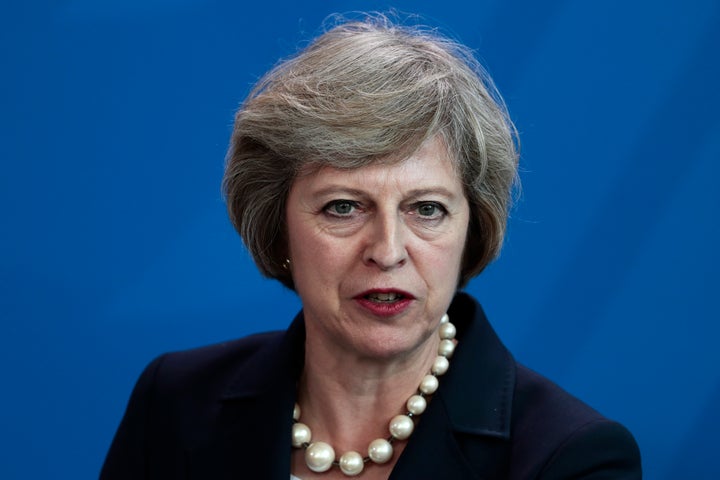 Theresa May has come under fire for axeing the 'Minister For Syrian Refugees' post created by David Cameron.
The Prime Minister quietly made the change when she moved Richard Harrington - the first and only occupant of the role - to become the new pensions minister in her wide-ranging shake-up of the Government.
The special cross-Whitehall post, which was set up by Cameron at the height of criticism over his response to the plight of child refugees from Syria, has been scrapped and its responsibilities will be split between different departments, HuffPostUK has been told.
Harrington, who reported to the Home Office and the Department for Communities and Local Governent, was in charge of the 'Vulnerable Persons Relocation Scheme' to accommodate 20,000 Syrian refugees in the UK by 2020. Some 1,800 had been accepted in the first five months of 2016.
Cameron had pledged to take in 3,000 child refugees, including unaccompanied minors, from the camps in Europe, with many being reunited with parents who had already made it to the UK.
No.10 sources insisted that the move was actually not a downgrading of the issue, as the PM believed that every minister whose department came into contact with refugees should now treat it seriously.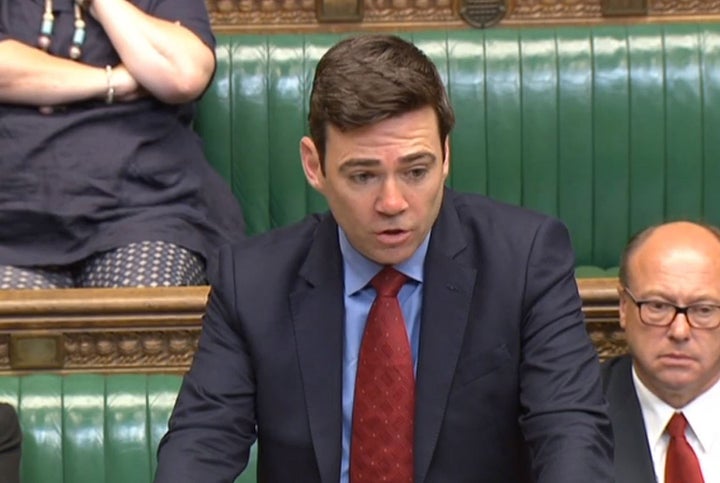 Shadow Home Secretary Andy Burnham hold HuffPost UK: "We always suspected a lack of commitment on Theresa May's part to tackling the refugee crisis and this seems to confirm it. An issue of this magnitude should have a dedicated Minister."
And Owen Smith, Labour leadership contender, pledged he would create a Shadow Minister for Refugees post if he won the contest.
"At a time when men, women and children are still drowning in the Mediterranean because of the ongoing refugee crisis, it is utterly disgraceful that the Tories have chosen to axe this important post," he said.
"As Labour Leader, I would appoint a dedicated Shadow Minister for Refugees. But I would also urge Theresa May to listen to her own backbenchers and rethink this decision."
Liberal Democrats leader Tim Farron added: "The new Prime Minister had a chance to step up and change the Tories position on the humanitarian crisis in Syria, the first signs of failure are already there.
"Scrapping a ministerial post for refugees tells you everything you need to know about the Tories and their new Prime Minister. All talk and no action."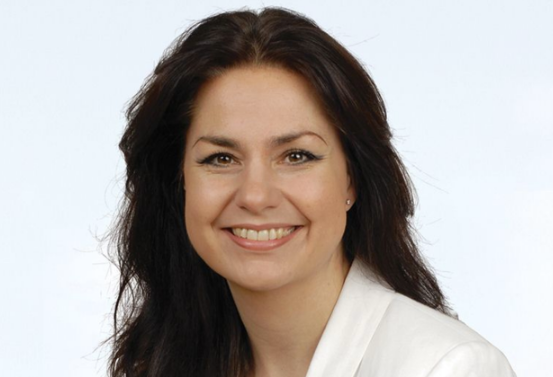 And Tory MP Heidi Allen, who campaigned for Syrian child refugees to be allowed into the UK, hit out at the change, saying it was "not a great start" for May's new Government.
Allen - who made her name leading the Tory backbench fight against tax credits cuts - said how disappointed she was that the specific ministerial post looked like it had been dumped.
"We can't forget about those poor, poor individuals now while we're busy navel gazing ourselves about how our role is going to be within the global place. So yes, actions need to speak louder than words."
Allen, who has been a strong supporter of May, added: "Everything I heard her say in Downing Street when she made her opening speech as PM, was absolutely fantastic and quite literally I had tears in my eyes. But I want to see it mean something now."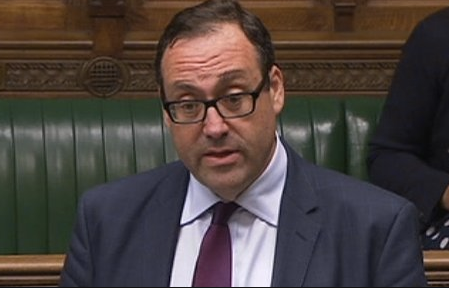 Harrington, another strong backer of May's Tory leadership bid, was handed the post of pensions minister in the new Government earlier this month.
Much of the attention at the time focused on why he had been made a junior minister rather than a Minister of State like his predecessor Ros Altmann. But few realised that Harrington's previous post had been dumped.
Most of the responsibility for the Syrian relocation scheme will be taken on by Immigration Minister Robert Goodwill, whose overall remit includes 'asylum seekers', HuffPost UK has been told.
Some of May's allies felt that the creation of the new 'Minister for Syrian Refugees' post had been an act of tokenism by Cameron, after he came under intense pressure from Labour's Lord Dubs and others to admit child refugees.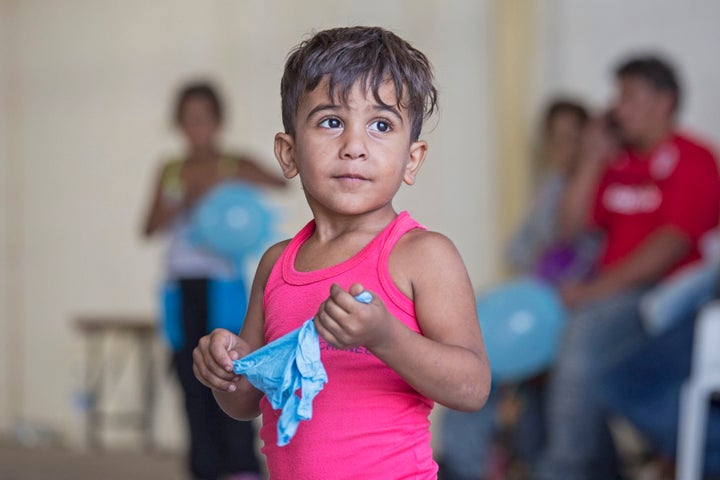 No.10 sources today stressed that the Prime Minister felt that the Government could do a better job of caring for the refugees by getting all departments to step up to their responsibilities.
"It doesn't require a bespoke role," said one source. "We are actually taking this more seriously because Secretaries of State and the whole Government will be expected to look at this in a holistic way.
"Just as the PM made clear that she expects every minister to be a 'minister for Brexit', she also expects all departments with responsibilities that cover refugees to step up.
"If you're the education department, for example, the education of refugees is something you have to take seriously."
But Yvette Cooper, chair of Labour's Refugee Taskforce, was scathing.
"This will make it much harder to deliver the commitments Britain has made to help refugees fleeing conflict and persecution. Urgent action is needed, especially to help child refugees exposed to trafficking, abuse and slavery, yet Theresa May is pulling vital support away," she said.
"Making an effective refugee scheme work is important - needing proper support, resources, security checks, and streamlined systems in place. And Richard Harrington was working very hard - often against considerable resistance from Theresa May as Home Secretary - to make it work. Without a dedicated Minister I fear this commitment will unravel.
"For the last few years as Home Secretary, Theresa May has resisted helping refugees. The initial sanctuary scheme for Syrian refugees, the commitment last summer to help 20,000 refugees, and the Dubs amendment to help children all had to be forced on her by Parliament, the public and Number 10 while she argued against them or dragged her feet."
The first year of the scheme will be paid for through the overseas aid budget but so far only £129m extra has been allocated to help local authorities with costs for the remaining years.
Charities have warned that the new relocation scheme needs to quickly settle down if more children are to be helped before the winter sets in in camps across Europe.
The PM won the strong backing of Tory MP Nadine Dorries.
Refugee Council Head of Advocacy Dr. Lisa Doyle said: "What's more important than reshuffles and rhetoric are the concrete steps and action the Government takes to make a practical difference to refugees' lives.
"There is certainly an urgent need for the Government is to stick to its word that it will take a more holistic approach to refugee protection and integration going forward; at the moment too many people are falling through the gaps and are left facing homelessness and hunger while different departments refuse to take responsibility for them.
"However, if the Government wants to be a global leader in this field then it has a lot of work to do; it must both offer more refugees safe passage to Britain and ensure that those who are already here are given the tools they need to rebuild their lives with dignity."
A Home Office spokesman said: "This Government is fully committed to resettling up to 20,000 Syrian refugees through our Vulnerable Persons Resettlement scheme over the course of this Parliament.
"This was demonstrated by the Home Secretary launching the Community Sponsorship scheme last week. As she said, this is a "a ground-breaking new development for resettlement in the UK".
"Work on helping those displaced by the Syrian conflict continues right across Government. We have pledged more than £2.3 billion in humanitarian aid to Syria and neighbouring countries.
"We are providing more than £60 million in response to the Mediterranean migration crisis, which includes life-saving humanitarian assistance within Europe. The UK is one of the largest bilateral donors to the Syria crisis."