Theresa May said she was "honoured and humbled" to take over as Britain's new Prime Minister, as David Cameron revealed that she will replace him in No.10 by Wednesday evening.
The new Tory leader, installed after the withdrawal of rival Andrea Leadsom, made her statement on the steps of the House of Commons with a message that she wanted to unite her party and the country after the Brexit vote.
May said she had the "strong, proven leadership to steer us through what will be difficult and uncertain economic and political times", adding "Brexit means Brexit, and we are going to make a success of it".
"We are going to unite our country...We need a strong, new positive vision for the future of our country, a vision of a country that works not for the privileged few but that works for everyone one of us."
It was yet another dizzyingly rapid turn of events in Westminster as Cameron learned that he would be out of office within 48 hours, rather than by September as expected.
In a statement outside 10 Downing Street, Cameron said earlier that he was "delighted" the Home Secretary would succeed him.
"She is strong, she is competent, she's more than able to provide the leadership the country is going to need in the years ahead and she will have my full support," Cameron said.
"Obviously with these changes we now don't need to have a prolonged period of transition. And so tomorrow I will chair my last cabinet meeting.
"On Wednesday I will attend the House of Commons for prime minister's questions. And then after that I expect to go to the Palace and offer my resignation, so we will have a new prime minister in that building behind me by Wednesday evening."
The Queen, to whom a Prime Minister has to formally tender his resignation in person, is in Norfolk today and has an engagement in Cambridge on Wednesday morning. As a result, the earliest May can take over is Wednesday evening.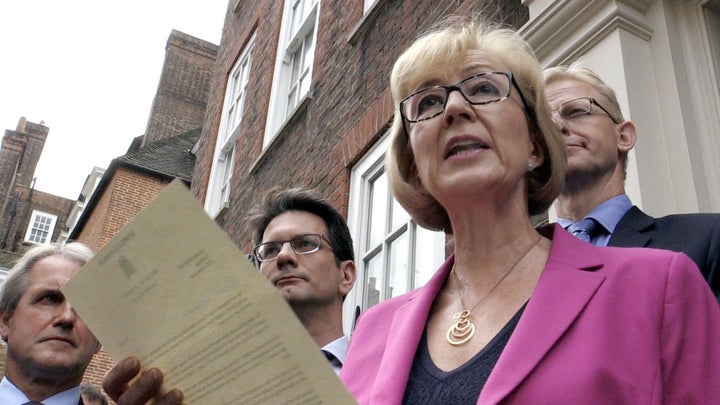 May started the day with a speech in Birmingham in which she set out her policy stall, including narrowing the inequality gap and tackling City excess.
But, acutely aware that the UK voted to leave the European Union in its referendum last month, she stressed that "Brexit means Brexit. There will be no attempts to remain in the EU".
May's path to No.10 was cleared earlier today after Leadsom, her rival for the Tory leadership, dramatically dropped out of the race.
Both Labour and the Lib Dems have said May should go to the country in a general election.
Michael Gove has backed the home secretary to become prime minister. He said: "We should now move as quickly as possible to ensure Theresa May can take over as leader. She has my full support as our next prime minister."
Boris Johnson has said he has "no doubt Theresa (May) will make an excellent party leader and prime minister" and called for the handover of power to begin "immediately".
George Osborne, who is in the United States, has said May has "the steel, the determination, to do the job" of prime minister.
Announcing she was quitting the leadership contest today, Leadsom said: "The interests of our country are best served by the immediate appointment of a strong and well supported prime minister.
"A nine week leadership campaign at such a critical moment for our country is highly undesirable. A strong and unified government must move quickly to set out what an independent UK framework for business looks like.
"The Conservative Party was elected only last year with a strong manifesto, we now need a new prime minister in place as soon as possible committed to fulfilling that manifesto as well as implementing the clear instructions from the referendum."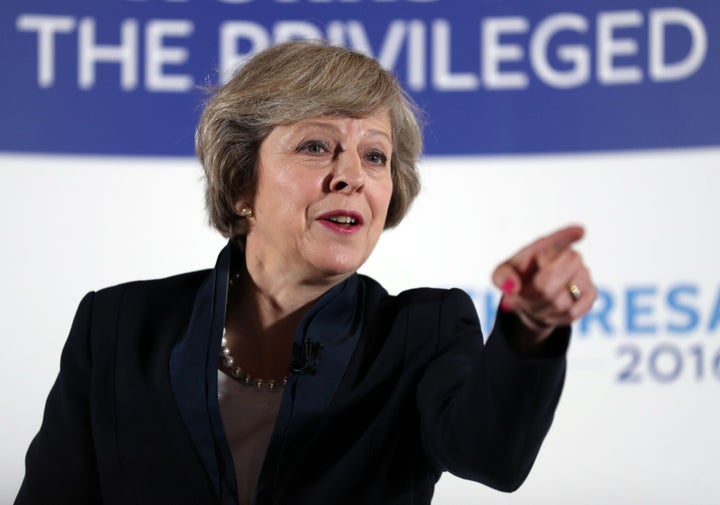 Leadsom, who campaigned for a Brexit vote, said May, who campaigned for 'Remain', was "ideally placed" to take the UK out of the EU.
Leadsom supporter Owen Paterson, a former environment secretary, said the energy minister had been subjected to a "brutal assault".
Over the weekend Leadsom's campaign was engulfed in a row over comments she made about Theresa May not having children.
Leadsom said she was "very sorry" for "any hurt" she had caused the home secretary.
And he accused the media of deploying "underhand tactics" against Leadsom.
Labour shadow cabinet minister Jon Trickett said he was putting the party on a general election footing.
"It is crucial, given the instability caused by the Brexit vote, that the country has a democratically elected Prime Minister," he said.
Lib Dem leader Tim Farron said it was "inconceivable" that May could be come prime minister without a fresh vote.
"There must be an election. The Conservatives must not be allowed to ignore the electorate, their mandate is shattered and lies in ruins," he said.
Related