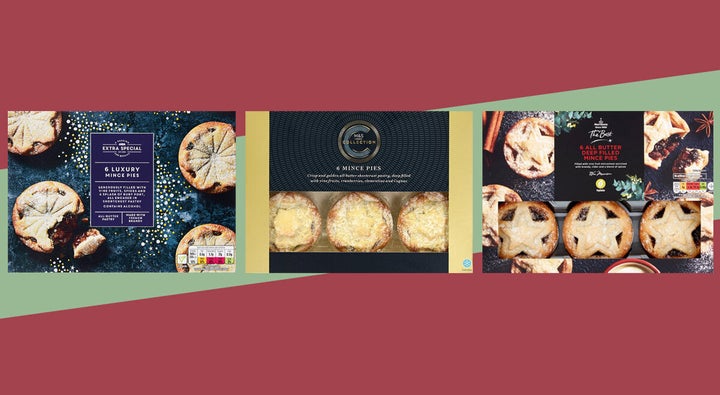 Mince pies are a Christmas culinary classic. Come December, there's never a wrong time of the day to eat one, though at HuffPost, we like to open ours in time for the mid-afternoon tea round.
Every year, dozens of varieties stack up on the supermarket shelves, promising a heady mix of fruits, spices and sometimes a dash of brandy or port, all packaged up in a butter pastry casing. But how to know which you buy?
As we've done with Christmas sandwiches and festive hot drinks, we've pitted the big supermarkets against each other in the ultimate taste test to determine the best to stuff your face with this year (and which you can totally pie off).
The 2019 Winner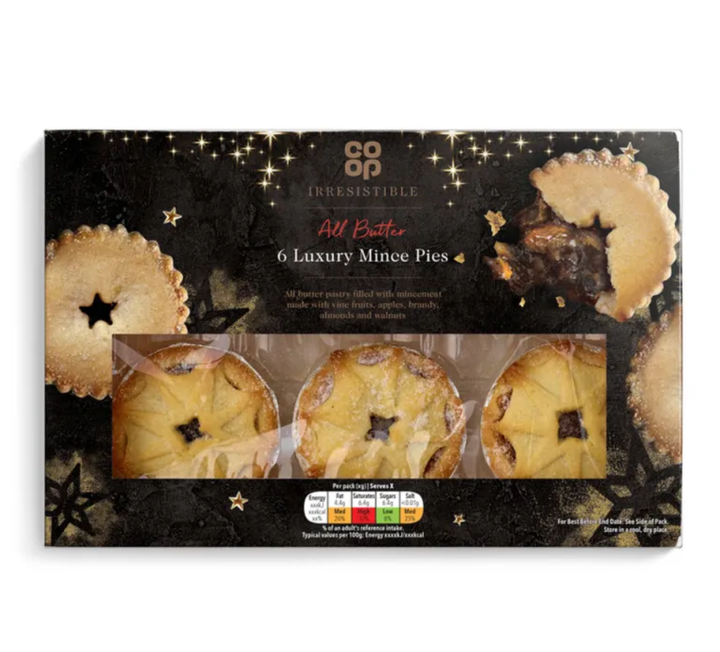 Co-Op Irresistible All Butter Pastry Mince Pies, £2, Available in store – 5/5
Why this pie? All butter pastry mince pies filled with mincemeat made with vine fruits, apples, brandy, almonds and walnuts.
The verdict: Emerging victorious is Co-Op which scored top marks for its crisp, flaky pastry that was just the right amount of thickness paired with a generous filling oozing with a citrus kick and lots of fruit. One reviewer said: "It has great flavour and is not too stodgy, it also looks pretty with its star lid and dusting of icing sugar." Well done, Co-Op.
The 2019 Loser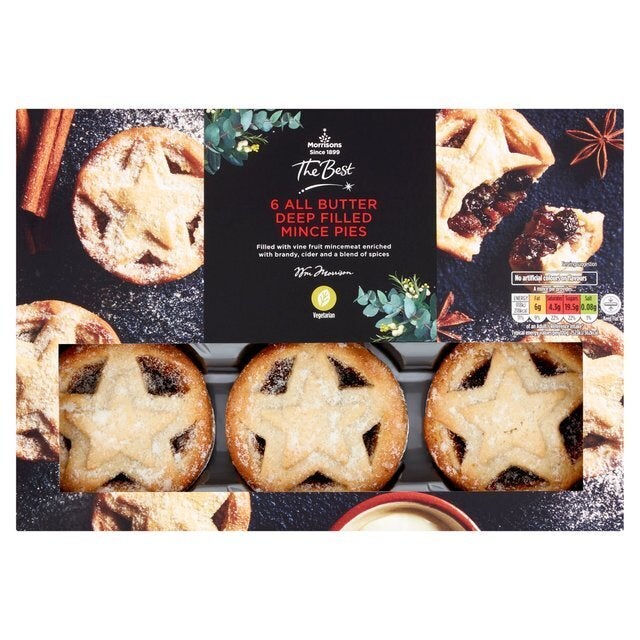 Why this pie? All butter deep filled mince pies with vine fruit mincemeat enriched with brandy, cider and a blend of spices.
The verdict: These did not go down well. While they looked deliciously homemade, the ration of pastry to mincemeat was overpowering. Some described this pie as "claggy", another as possibly the driest mince pie she'd ever tasted. Not only that, one reviewer revealed it crumbled in her hand like plaster of Paris and dropped a load all over the desk. Very distressing.
The Rest Of The Pack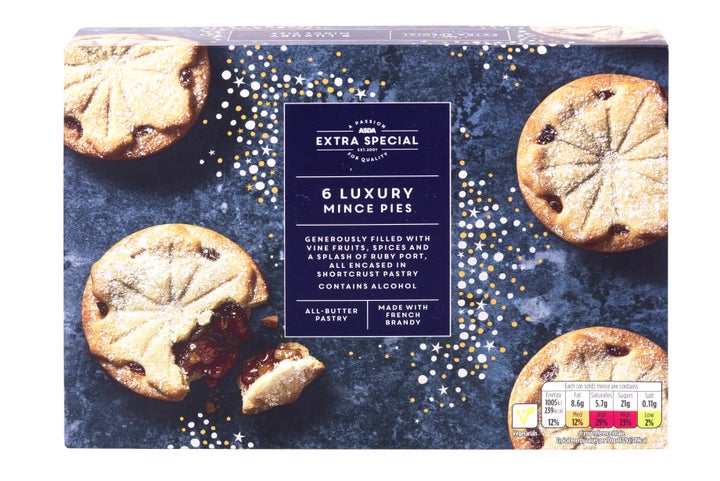 Asda Extra Special Luxury Mince Pies, £1.50, Available in store – 3/5
Why this pie? Six all butter mince pies filled with vine fruits, spices and a splash of ruby port encased in shortcrust pastry.
The verdict: Asda's offering divided the office. One co-worker revealed the pie was so dry, she had to neck a pint of water afterwards, and despite expecting a filling of rich and succulent fruits, she was disappointed by the filling, too. But another said they demolished it in 30 seconds flat. "This is my favourite of the lot – the filling is tasty, the pastry is soft but sweet," she said.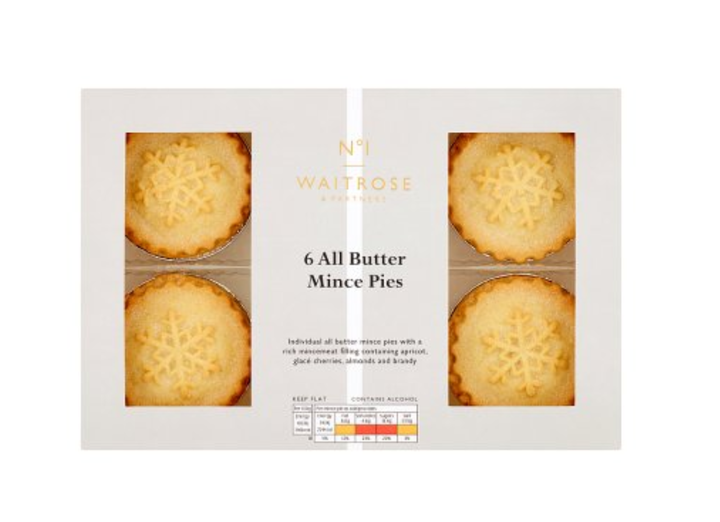 Why this pie? Mince pies with a rich mincemeat filling containing apricot, glacé cherries, almonds and brandy.
The verdict: The judges agreed that while the pastry was buttery and delicious, the ratio to mincemeat let it down. "For a Waitrose mincer, I was expecting it to be full of mincemeat, but it wasn't in abundance, which was a little disappointing," said one judge. Another was similarly unimpressed: "The filling is quite dry and doesn't fill the whole pie. I expected more from Waitrose." Sad.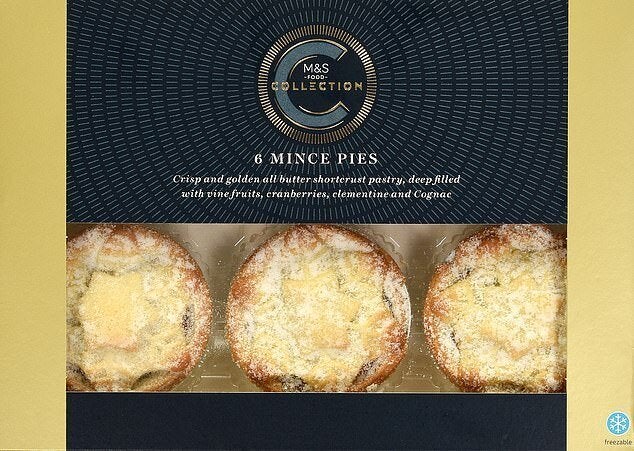 Why this pie? All butter, shortcrust pastry mince pies, deep filled with vine fruits, cranberries, clementine and Cognac.
The verdict: While the contents impressed the office judging panel for having a good pastry to mincemeat ratio – a deciding factor with any mince pie – the crumbliness of the pastry left many with a very dusty keyboard. That said, the mincemeat was commended for its large and chewy raisins and a lovely subtly boozy taste from the Cognac.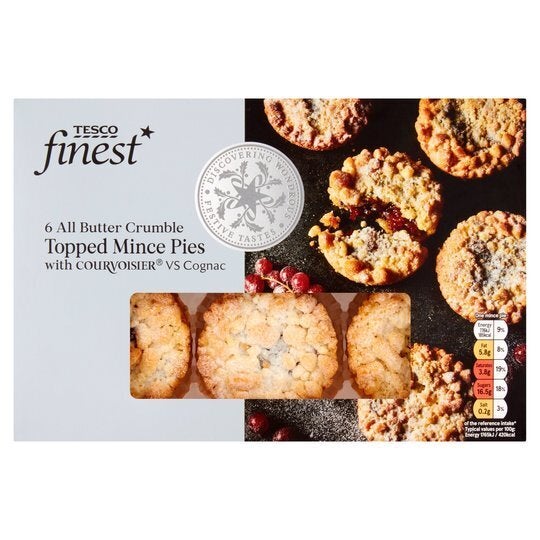 Why this pie? All butter sweet pastry with a mincemeat filling containing Courvoisier V.S Cognac and port, topped with an all butter crumble.
The verdict: Tesco was recognised for its crumble topping – something a bit different to your bog-standard mince pie. The judges also liked the fruitiness of the mincemeat, but it lost out on the top spot for its overly strong alcohol taste. "We're told that it's what's inside that counts, not the outside," says one reviewer," but when it comes to mince pies, my hot take has long been that it's really all about the pastry, not the filling. This Tesco pie's a strong contender for my Christmas snacking – loads of crumbly, subtle pastry with just a little bit of passable filling."
We all work hard to earn our money – so it shouldn't feel like hard work to spend it well. At HuffPost Finds we'll help you find the best stuff that deserves your cash, from the ultimate lipstick to a durable iron to replace the one that broke (RIP). All our choices are completely independent but we may earn a small commission if you click a link and make a purchase.