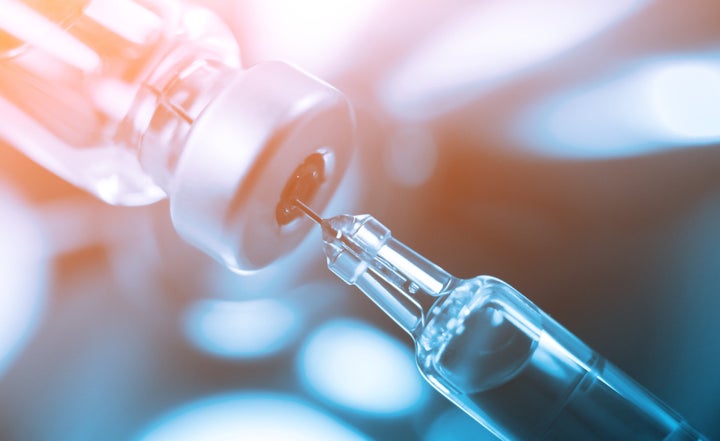 Health chiefs are urging people with long-term medical conditions to get the flu vaccine before the virus properly starts to circulate.
The warning comes as analysis by Public Health England (PHE) shows six in 10 deaths from flu are seen in people with underlying medical conditions.
People with chronic respiratory diseases – such as COPD, emphysema or asthma – are seven times more likely to die if they catch flu compared to healthy adults, PHE said, while people with cardiovascular problems, such as chronic heart disease, or who have had a stroke, are 11 times more likely to die.
With those most vulnerable to flu also being at high risk of severe illness from Covid-19, health professionals have said it's more important than ever that eligible people get the free flu vaccine as soon as possible.
A coalition of charities, including the British Heart Foundation (BHF) and Mencap, have joined PHE and the NHS in urging those with underlying conditions to get vaccinated before Christmas.
Flu is a highly infectious disease and can lead to serious complications for those living with a long-term health condition. It typically circulates between December and March.
Some people with certain long-term health conditions may not view themselves as being at increased risk of serious illness from flu, especially if their condition is not related to the respiratory system.
However, people with chronic liver disease and immunosuppression are 48 and 47 times more likely, respectively, to die from flu compared to healthy adults.
Health conditions eligible for a free flu vaccine include:

Chronic (long-term) respiratory disease, such as asthma (needing steroid inhaler or tablets).

Chronic obstructive pulmonary disease (COPD) or bronchitis.

Chronic heart disease, such as heart failure.

Chronic kidney disease at stage three, four or five.

Chronic liver disease.

Chronic neurological disease, such as Parkinson's disease or motor neurone disease.

Learning disability.

Diabetes.

Splenic dysfunction or asplenia.

A weakened immune system due to disease (such as HIV/AIDS) or treatment (such as cancer treatment).

Morbid obesity (defined as BMI of 40 and above).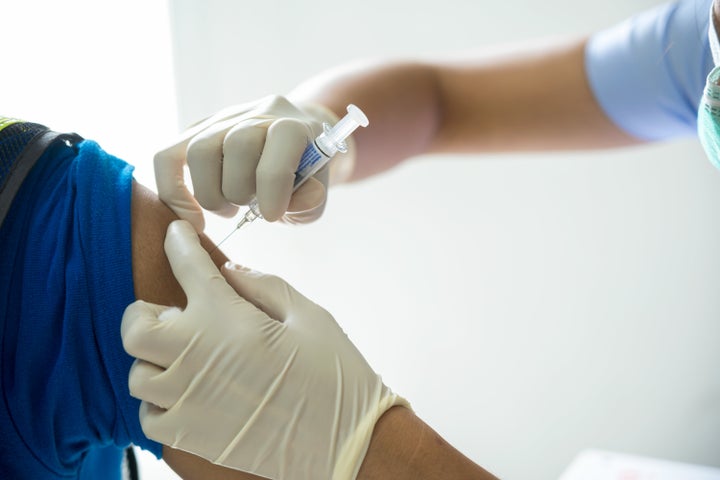 So far this year, 46.8% of people with a long-term health condition and under the age of 65 have had the flu vaccine.
While vaccine coverage in this group is higher than it has been at this point compared to the last six flu seasons, it still lags behind coverage in other eligible groups.
This year has seen the highest ever recorded flu vaccine uptake among older people, for example.
People eligible for the flu vaccine this year include:

Those aged 65 and over.

Those aged 6 months to 64 with a long-term health condition.

Children aged 2-3 (on 31 August 2020) via their GP practice.

School children in Reception – Year 6 (primary school).

Year 7 children (secondary school).

Pregnant women.

Frontline health and social care workers.

Main carers of an older or disabled person.

Household contacts of people on the NHS Shielded Patient List.

Those aged 50-64 years (including those who turn 50 by the March 31, 2021)
Over the last five years, flu has killed an average of 11,000 people in England each year, but the figure has ranged from around 4,000 deaths in the 2018-19 season to more than 22,000 deaths in 2017-18.
Dr Vanessa Saliba, head of flu at Public Health England (PHE), said: "The flu vaccine is the best defence against what can be a serious illness, especially for those living with long-term health conditions, such as respiratory diseases, diabetes and liver disease.
"People living with long-term health conditions are also at higher risk of serious illness from Covid-19, and having both flu and Covid-19 at the same time is associated with a greater risk of more severe illness and death. Therefore, it is more important than ever to get vaccinated against flu."
People aged 6 months to 65 years with one or more long-term health conditions, pregnant women and those aged 65 years and over are at a greater clinical risk from flu. All these groups are eligible for a free vaccine, which experts say is the best defence against flu.
From December 1, those aged 50 to 64 also became eligible for a free flu jab the first time.