A Greggs superfan decided a London branch of the chain would be the perfect location to propose to his girlfriend on Valentine's Day.
Graphic designer Joe Callingham, 25, from Hertfordshire, popped the question to his girlfriend Pineapple Featonby at a special event the high street bakery hosted earlier this week.
To celebrate Valentine's Day, Greggs held candlelit dinners in five locations around the country. Couples bought a four-course set menu made entirely of Greggs products.
Joe got down on one knee in the Stockwell branch, where the couple first met last November.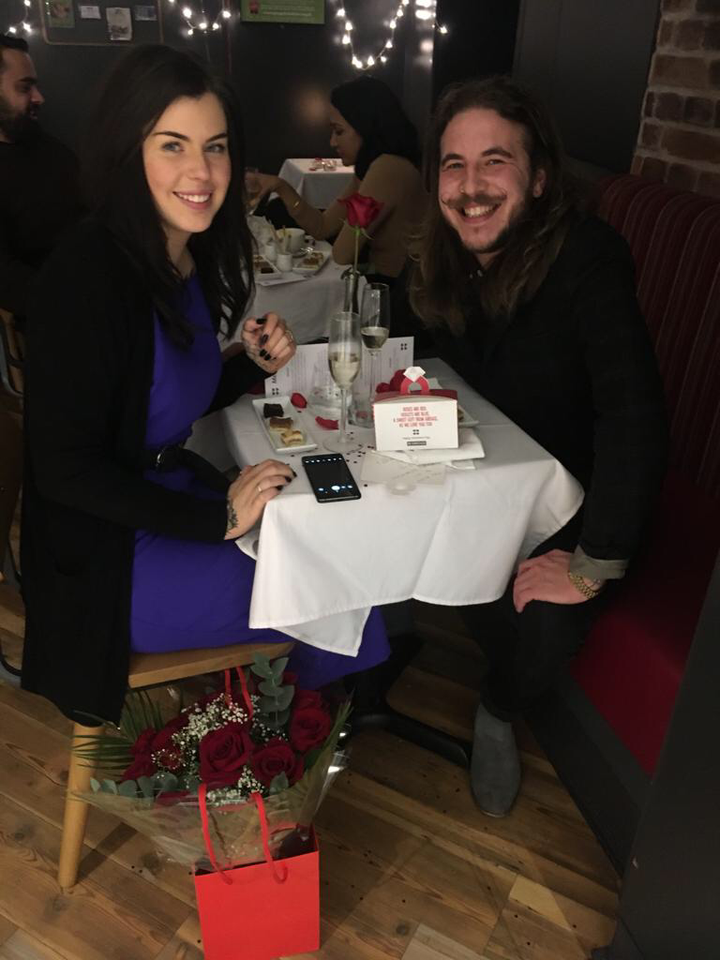 Both Joe and Pineapple are from Hemel Hempstead and they first got chatting when Joe spotted Pineapple buying pineapple chunks and recognised her from his home turf. They both got the train back to Hemel and chatted the entire way, but while Joe got her number, he never asked for her name – Chelsea – so labelled her 'Pineapple Girl'. Three months later she legally changed her name to Pineapple.
When Joe recently spotted the shop would be holding a Valentine's Day dinner he got in touch with Greggs to request some help with the proposal.
After their main course, dessert was presented to his girlfriend with the words "Will you marry me?" iced on to the plate, and Joe got down on one knee and presented her with a ring. Thankfully, Pineapple saw the romantic side and said yes.