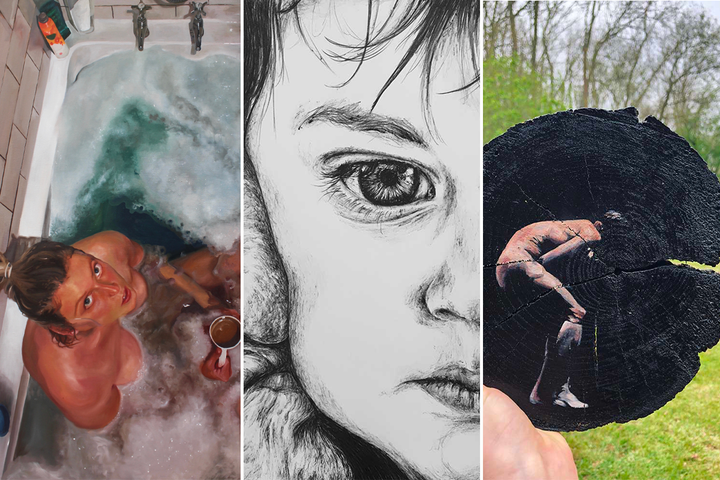 How would you sum up your experience in isolation, if you could in one picture?
That's what young British artists were asked to do to keep them occupied during the UK-wide coronavirus lockdown. And in response, eight of them have been shortlisted for The Arts Society's 'Isolation' artwork competition.
When asked to respond to the theme, many of them captured feelings of uncertainty, isolation, loneliness – as well as more uplifting concepts of nature, connection, and love.
Their work will form a virtual exhibition hosted on The Arts Society Connected site from June 3, where people will have a chance to vote for their favourite.
Four of the shortlisted artists shared their inspiration behind their pieces.
Abigail McGourlay, 20, from Sheffield painted a self-portrait titled 'Brewing' of herself drinking a cup of tea in the bath, two things she has found comforting during lockdown.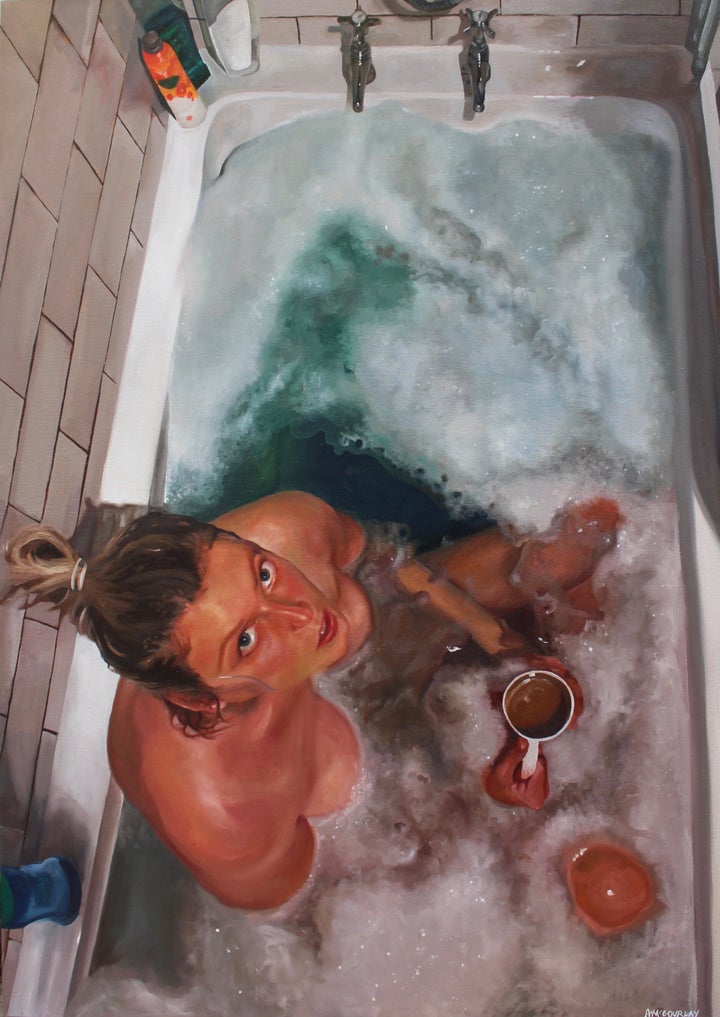 Annie Doron, 19, from Cumbria was living in Canada and had to return home when lockdown started. Her piece explores the uncertainty for the post-lockdown future coupled with the uncertainty of Brexit.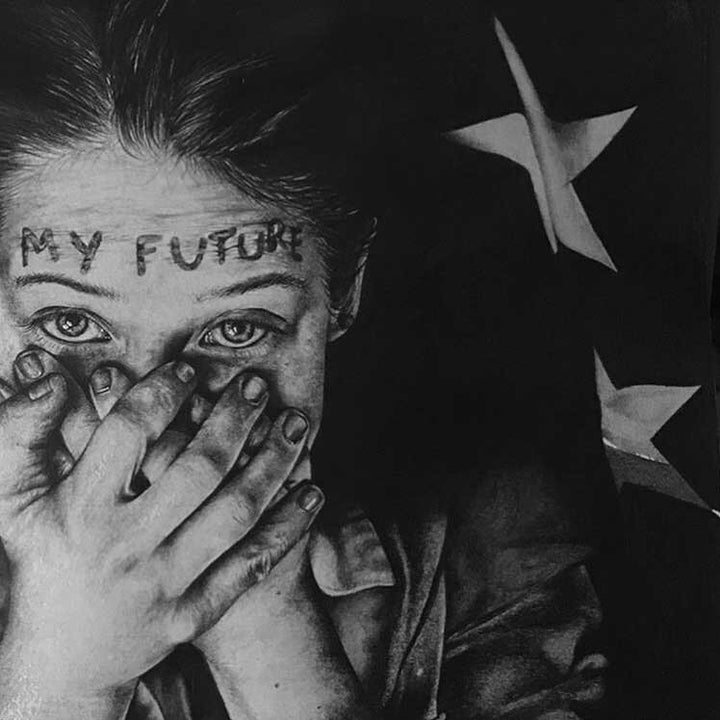 Ella Sambrook, 19, from Colchester noticed lockdown and isolation has helped her form a deeper connection to her surroundings. Inspired by Shinrin Yoku the ancient Japanese practice, known as 'forest bathing', her artwork is painted on tree stumps.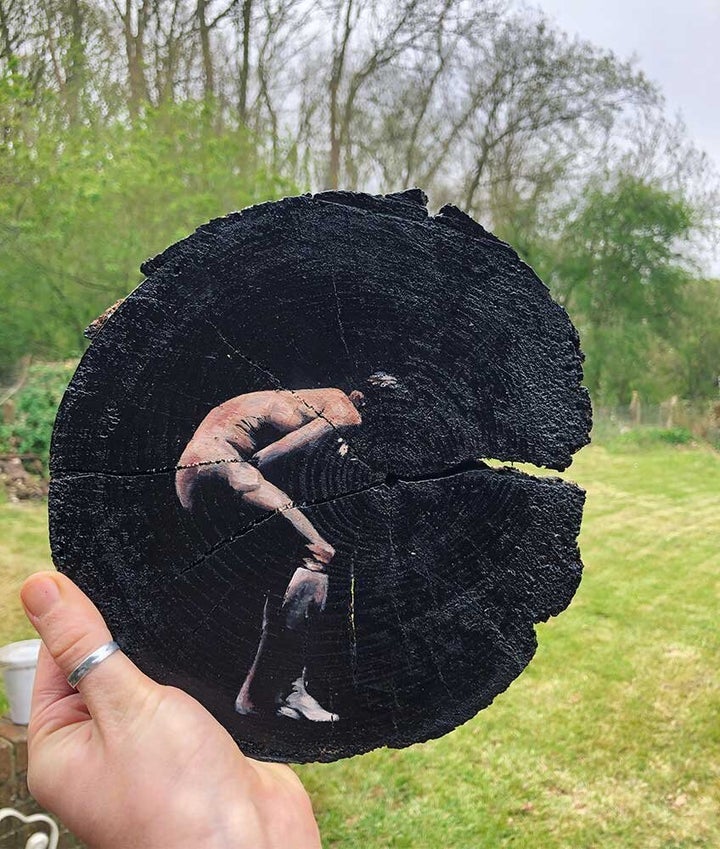 Erin Hartnett, 19, from Hertford was studying History at Leeds when lockdown started and she had to return home. She drew a series of sketches of loved ones using biro to bring happiness in this time of uncertainty.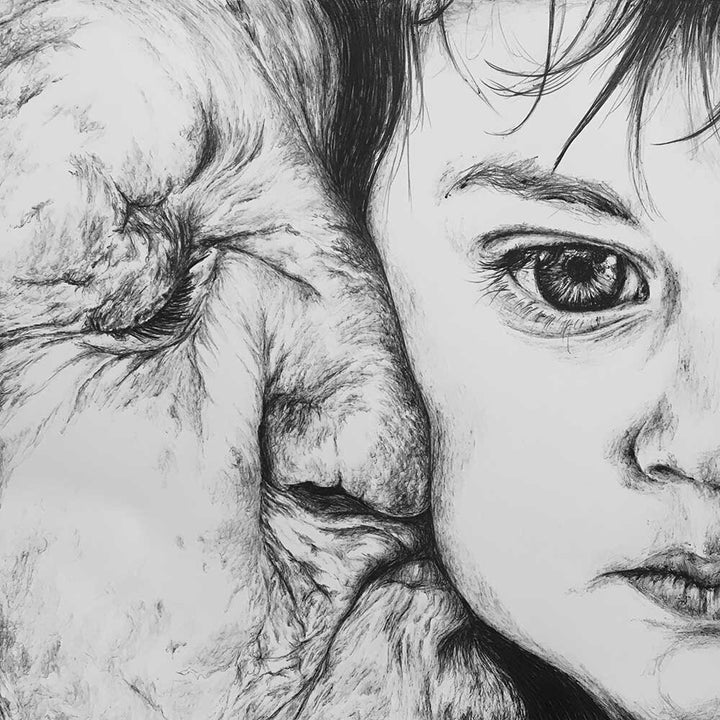 Four other artists have also made the shortlist for the award: Indigo Price, 22, from London; Toby Richardson, 19, from Chichester; Sophie Meadows, 18, from Cambridge; and Emma Money, 18, from Harrogate.