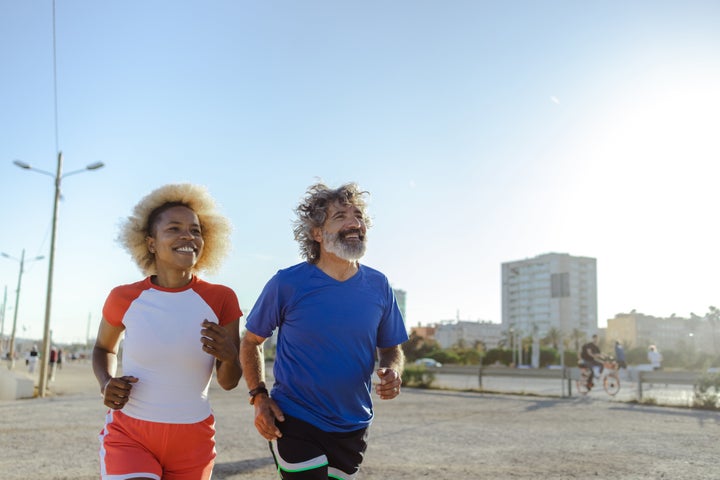 You can't help who you fall in love with. Sometimes, they might be the same age as you. Other times, a soul connection might be made between two people five, ten, or even twenty years apart.
Well, some researchers have discovered that there's actually a key to the *perfect* age-gap for a relationship. And it's not 20+ years like some Hollywood actors would have us believe…. Cough cough, we're looking at you, Leo.
According to a study conducted by Emory University in Atlanta, researchers believe that just a one-year gap between a couple comes with a smaller chance of separation, at only 3%.
After analysing 3000 people, they actually found that the larger the age gap, the higher the chance of a split.
The figures rose to 39% for couples with a 10-year age gap and even further to 95% for those with a 20-year gap! Maybe that explains why Leo's list of exes is longer than his filmography…
There are countless exceptions to that rule, though. Take for instance George, 62, and Amal Clooney, 45, who have been together since 2014 and are still going strong.
And there's American Horror Story actress, Sarah Paulson, 48, who has been with her partner Holland Taylor, 80, since 2015.
Or there's the Hollywood superstar couple Priyanka Chopra Jonas, 40, and Nick Jonas, 30, who have recently welcomed a daughter together.
It's thought that, in Western countries, around 8% of male-female couples have an age gap of 10 years or more, which rises to 25% in male same-sex couples and 15% of female same-sex relationships.
Speaking to the BBC, Grace Lordan, an associate professor of behavioural science at the London School of Economics, says that age gap relationships don't tend to last over the decades: "Over time, the marital satisfaction of different-aged couples declines more than similar-aged partners."
"The probability of similar-aged couples divorcing is also lower", she explains.
So, there you have it. Set your Tinder and Hinge for people in your age range if you're looking for a relationship that'll go the distance.