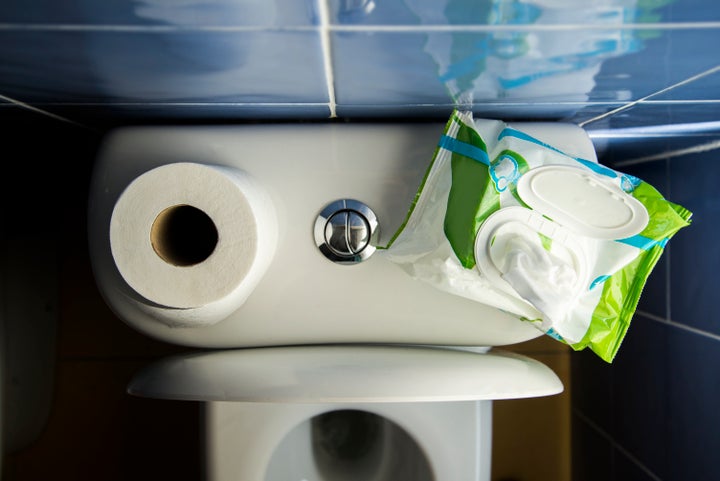 A wake-up call if you use wet wipes to remove your make-up: new research shows that they count for around 93% of the material that causes sewer blockages.
This figure includes a high volume of baby wipes, which are not designed to be flushed.
The stats come from a report released today by Water UK, The Department for Environment, Food and Rural Affairs, and EDANA (the trade association for the nonwovens industry, including the wipes sector). The investigation analysed 54 sewer blockages from across the UK.
There are around 300,000 sewer blockages every year, which collectively cost the country £100 million, as well as causing sewer flooding, which has a "major impact on the environment", according to Water UK.
Products that are designed to be flushed, (such as loo roll) on the other hand, contribute less than 1% of the domestic waste in blockages.
As wet wipes contain plastic, changing the way that we get rid of them could also help to reduce the amount of plastic pollution that we collectively send into the world's oceans.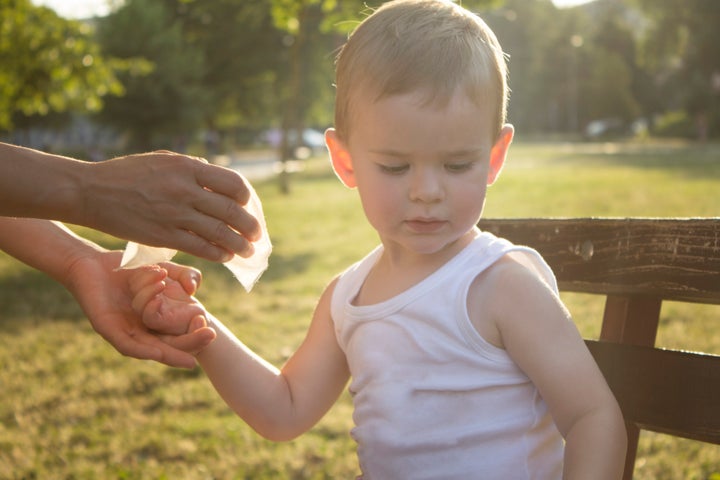 Water UK's Director of Corporate Affairs, Rae Stewart, says: "This study proves that flushing wipes down the toilet is a major cause of sewer blockages, and that means it's a problem we can all do something about."
"Water companies spend billions of pounds every year making our water and sewerage services world class, but our sewerage system is just not designed to handle things like baby wipes which don't break down in water."
Stewart believes that tackling the problem is a collective effort: "There are things that water companies can do, such as improve education about what should and shouldn't be flushed. There are things manufacturers can do, such as make labelling clearer on non-flushable products. And, of course, there are things individuals can do – which is bin the wipes rather than flush them."
According to Natalie Fee, a director of the plastic pollution campaign group City to Sea, we should only be flushing the 'three Ps:' pee, paper and poo.
Essentially: always remember to bin – don't flush.