Last week Coinneach MacLeòid spent one hour of his free time in a speech box recording himself saying 400 sentences.
The 43-year-old, who is originally from the Isle of Lewis in the Outer Hebrides in north west Scotland, was donating his voice as part of Speak:Unique, a project aiming to provide people requiring communication aids with a computerised regional accent that feels closer to their own natural voice.
Speech generating communication aids help people to talk and remain connected to others when their speech has become impaired, often as a result of illnesses such as motor neurone disease, stroke or cerebral palsy. The recent 'Britain's Got Talent' winner Lee Ridley, who goes by the stage name Lost Voice Guy, uses a speech synthesiser because cerebral palsy has left him completely unable to speak.
Coinneach, who now lives in Glasgow, says it's "very humbling" to know his donation may help a patient find their voice again. "That they in turn keep their original Hebridean accent and strong identity makes me feel very proud," he tells HuffPost UK.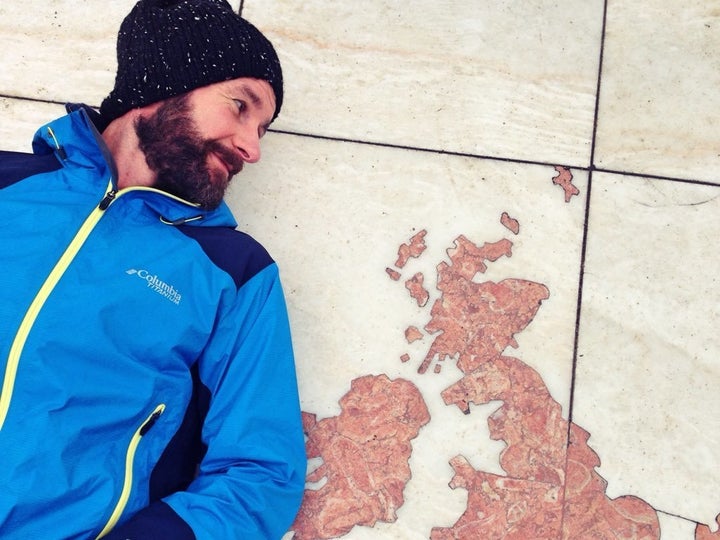 The researchers never use one individual voice to create a synthetic voice. Instead, the synthetic voice is made by combining the voices of multiple donors of the same age, sex and regional accent as the recipient. If the recipient recorded their own voice when they first received a diagnosis of illness, the researchers also mix their unique inflections into the final sound. The end result should be a voice with a wide vocabulary that is far closer to their own than the current computerised ones available.
The Speak:Unique voices are not yet available to patients while the researchers are refining the voice mixing technology, but a clinical pilot in January, funded by the Scottish Government, had positive results, and the researchers are currently writing up their findings in order to make the technology one step closer to becoming available on the NHS.
Coinneach decided to take part in the project after a close friend spotted an advert looking for men with a Hebridean accent. "It made me realise how much identity comes from your accent, I am very proud of my heritage and island and know that many feel the same way," he says. "Realising that those suffering with, say, motor neurone disease, would lose this identity, having to use a generic computer generated voice, struck a cord."
Coinneach, who runs a marketing consultancy, travelled from Glasgow to Edinburgh to record the 400 key sentences, which have been chosen to capture all the speech sounds of the English language in all the different possible combinations. "The process took an hour, there is a lot of concentrating to do, but it's also important relax and use your natural voice," he explains.
Speak:Unique is looking to expand its bank of Scottish regional accents to further develop new voices, with plans to expand the project across the rest of the UK at further dates. You can find out more about voice donation here.
HumanKind is HuffPost's celebration of kindness, featuring people who do incredible things for others or the planet – transforming lives through small but significant acts. Get involved by joining us on Facebook or telling us about the people who you think deserve recognition for their kind works. You can nominate them here or share your personal story by emailing natasha.hinde@huffpost.com.