Honestly, it's life changing is a regular series where we talk about the weird and wonderful possessions we can't imagine life without. Think of it as an ode to the mundane, bizarre and, sometimes, wholly unnecessary products in our lives.
It's hard to pinpoint the exact moment it happened, but at some point in my life, I became the sort of person who likes candles. It was probably around the same time I asked for a vacuum cleaner for Christmas and began looking forward to trips to the garden centre.
Unfortunately, when my late-20s switch flipped to adult-mode, my ability to use a basic lighter did not. Call me crazy, but I have always struggled to use those pesky things, especially when it comes to lighting a tiny stub of wick in an almost-finished deep-set candle.
It's a first world problem, but a problem nonetheless.
So – partly in jest, partly in sheer frustration – my boyfriend bought me an electronic, rechargeable lighter from Amazon. And it's the best present I've received since that Hoover.
The Ronxs Candle Lighter is powered by a rechargeable battery and works by emitting a small electrical current. There is no flame involved, yet the lighter can be used to ignite candles, BBQs and even fireworks, with the touch of a button.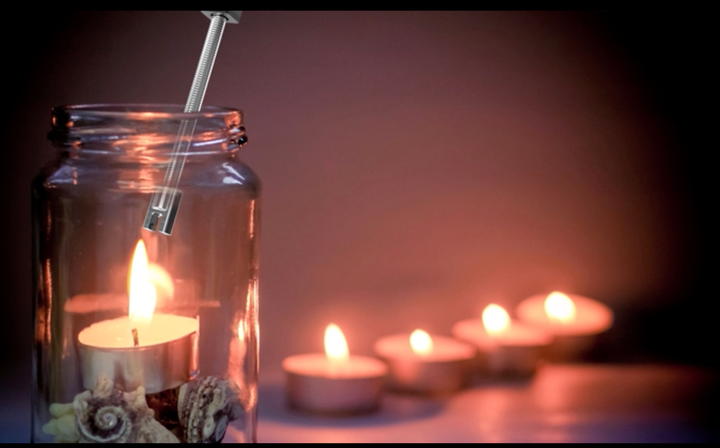 The battery life is also impressive: the makers claim the lighter provides "over 500 ignitions on a full charge". The handle has five LED lights that indicate the level of charge, so you get a heads up when it's running low.
When it does eventually need charging (months after purchase, in my case), you simply plug the lighter into a USB charger, and voilà: you're back in business. The lighter comes with its own USB cable, and while a full charge requires two-three hours, a short stint will cover any immediate birthday candle needs.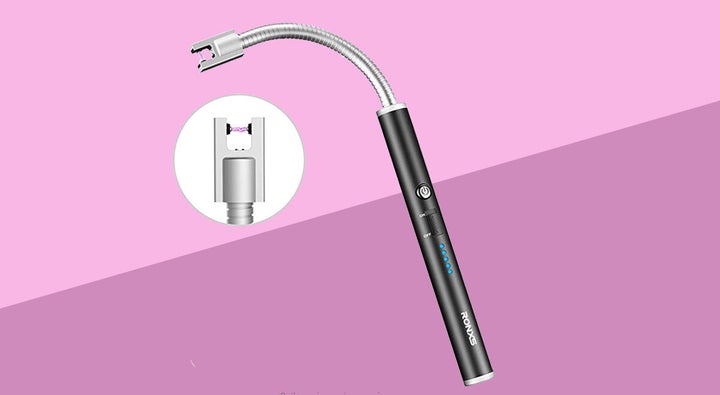 The lighter comes with a safety switch that must be flipped to generate any electricity. This automatically switches off after seven seconds, meaning it's impossible to leave the lighter on. It's a nice touch, designed to keep kids safe if they grab hold of a lighter left unintended. (See also: preventing the house from burning down during a house party).
Sure, the lighter looks slightly like a small torture device and is not entirely appropriate for smokers to use outside the pub. But for home-use, it saves the inevitable rummaging for matches or trips to the corner shop every time your regular lighter runs low.
I also feel pretty smug every time I use it, knowing I'm not contributing to the world's plastic problem by buying yet another, cheap disposable lighter. At under a tenner (£9.79), it's more expensive than a throwaway, but is built to last.
We all work hard to earn our money – so it shouldn't feel like hard work to spend it well. At HuffPost Finds we'll help you find the best stuff that deserves your cash, from the ultimate lipstick to a durable iron to replace the one that broke (RIP). All our choices are completely independent but we may earn a small commission if you click a link and make a purchase.