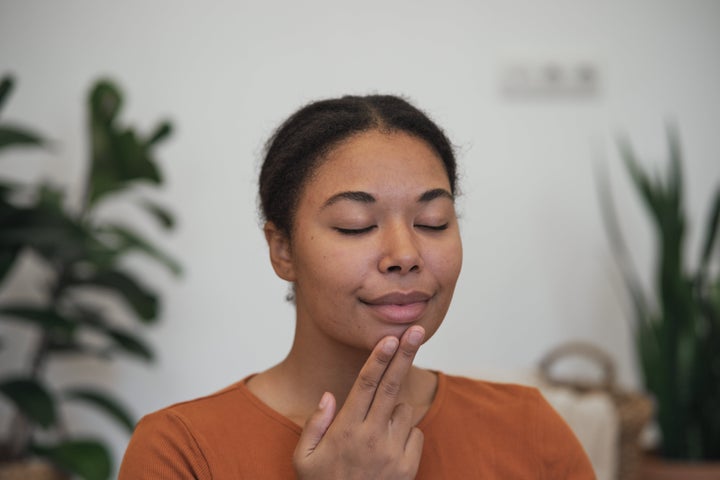 In the UK, one in 10 people will be living with an anxiety disorder at any one time and when it comes to tackling the symptoms, it can feel like a minefield.
However, multiple studies have found that a simple finger tapping technique inspired by traditional Chinese medicine can be effective for managing anxiety symptoms – and even tackling phobias.
While this may not work for everybody, a study in 2019 found significant reductions in symptoms of depression, post traumatic stress disorder (PTSD) and anxiety following this technique.
And in 2021, another study found that a single online group session of this technique reduced stress, anxiety and burnout levels in nurses treating Covid-19.
What is the finger tapping technique?
The technique is called the emotional freedom technique (EFT) and the tapping typically incorporates nine acupoints on the face, hands and body, according to Healthline. These include the:
eyebrow
side of the eye
under the eye
under the nose
chin
beginning of the collarbone
under the arm
top of the head.
How to do it
First of all, to do this technique, you need to identify exactly what is causing your feelings of anxiety. Once you've identified it, you then need to rate the current intensity level it's at within your mind on a scale of 1-10 (10 being the worst or most difficult).
Then you come up with a phrase that explains what you're trying to address. Within this phrase, you must both address the issue and acknowledge that you accept yourself regardless. For example: "Even though I am very anxious about this meeting, I deeply and completely accept myself".
This may be a little awkward and feel silly but even if the tapping doesn't work for you, research has proven that repeating mantras for 10 minutes can reduce anxiety and depression symptoms.
Now, it's time to tap. Begin by tapping the side of hand point while reciting your phrase three times. Then, tap each of the nine acupoints in the order listed above.
While tapping the points, recite a reminder phrase to ensure you maintain focus. Instead of using the full phrase from earlier, you'd stick to "the anxiety that I feel about a meeting". Recite this at each tapping point and repeat two to three times.
It's suggested that you repeatedly do this until your intensity level reaches 0 but it's worth noting that not every treatment or method is enough to treat a condition.
If you're struggling with ongoing anxiety symptoms that impact daily life, contact NHS 111 or speak to your GP. If you're based in England, you can also refer yourself for free NHS talking therapies without seeing a doctor.
Help and support:
Mind, open Monday to Friday, 9am-6pm on 0300 123 3393.
Samaritans offers a listening service which is open 24 hours a day, on 116 123 (UK and ROI - this number is FREE to call and will not appear on your phone bill).
CALM (the Campaign Against Living Miserably) offer a helpline open 5pm-midnight, 365 days a year, on 0800 58 58 58, and a webchat service.
The Mix is a free support service for people under 25. Call 0808 808 4994 or email help@themix.org.uk
Rethink Mental Illness offers practical help through its advice line which can be reached on 0808 801 0525 (Monday to Friday 10am-4pm). More info can be found on rethink.org.