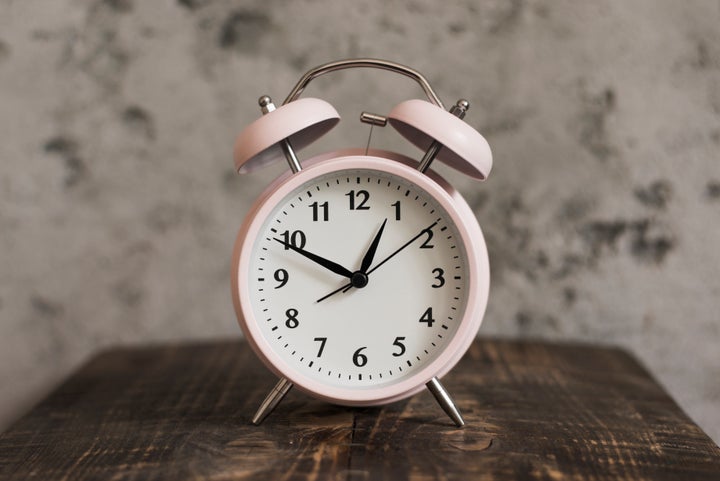 The clocks are going back by an hour this weekend meaning that every other conversation you have between now and then will be about getting that "extra hour" in bed on Sunday.
Apparently, though, that 'extra hour' can cause havoc with our sleep schedules and, if we're not careful, it's not so much a blessing as a potential harm when it comes to us getting the rest we need.
According to The Sleep Foundation, the clock change essentially delays your sleep-wake cycle, meaning that you'll feel tired in the morning and alert in the evening. Not ideal if you work a standard 9-5 or have kids.
The foundation warns that this can "contribute to sleep loss, as well as 'sleep debt', which refers to the cumulative effect of not getting enough sleep on a regular basis". Great.
How to look after yourself when the clocks go back
While we talk about clock changes like they're just a case of having a little more or a little less sleep, they can actually have a big impact on our mental and physical health.
One study found the transition from summer time to standard time is associated with an increase in rates of depression.
We're all familiar with seasonal affective disorder (SAD) – or "winter depression" – which is thought to impact around 2 million people in the UK.
Susan Albers, a psychologist for Cleveland Clinic, previously explained: "Seasonal affective disorder is often caused by changes in our circadian rhythm, that internal natural clock that runs our sleep, our mood and our appetite.
"When there is a shift in the season and our access to daylight, our bodies struggle to adjust to the new light and time frame."
a persistent low mood
a loss of pleasure or interest in normal everyday activities
irritability
feelings of despair, guilt and worthlessness
feeling lethargic (lacking in energy) and sleepy during the day
sleeping for longer than normal and finding it hard to get up in the morning
craving carbohydrates and gaining weight
difficulty concentrating
decreased sex drive
How to combat SAD
Mental health experts at UK charity Mind recommend that if you do find your mood dipping in these darker days, you should try to make the most of the lighter days by going for walks, spending time in parks or even just simply sitting by a window.
Mind also recommends that if you can, try and prep some meals ahead of winter for days when you don't have the energy to cook a full meal.
Other suggestions from the charity are:
Keep a diary. This can help you log moods, track patterns of triggers and take note of anything that helps you to look back to on more difficult days.
Make plans, but keep them relaxing and avoid stressful plans where you can.
Make more spare time to rest or do things that you enjoy.
Create a self care box. This can include anything from practical things like mouthwash for low energy days to your favourite books and face masks.
Going to sleep and waking up at the same time each day can also help, as the psychologist said "our bodies love consistency and routine".
However, of course, these things aren't always enough and if you find that the darker days are hitting you particularly hard, speak to your GP or a trusted person to get the help that you need.
Help and support:
Mind, open Monday to Friday, 9am-6pm on 0300 123 3393.
Samaritans offers a listening service which is open 24 hours a day, on 116 123 (UK and ROI - this number is FREE to call and will not appear on your phone bill).
CALM (the Campaign Against Living Miserably) offer a helpline open 5pm-midnight, 365 days a year, on 0800 58 58 58, and a webchat service.
The Mix is a free support service for people under 25. Call 0808 808 4994 or email help@themix.org.uk
Rethink Mental Illness offers practical help through its advice line which can be reached on 0808 801 0525 (Monday to Friday 10am-4pm). More info can be found on rethink.org.