Naweed Ali, Khobaib Hussain, Mohibur Rahman and Tahir Aziz, were sentenced at the Old Bailey on Friday.
Two members of the gang, from the West Midlands, sought out infamous Islamic State supporter Anjem Choudary before they prepared to strike police and military targets on British soil, it can now be reported.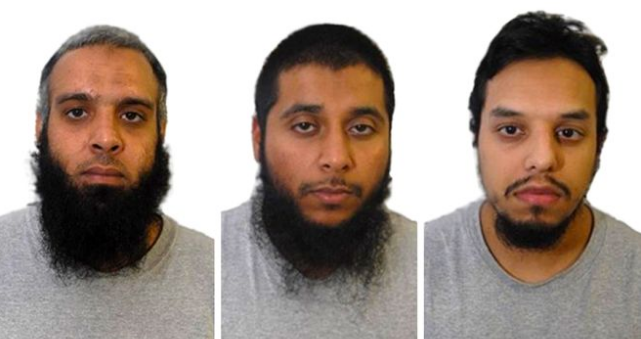 They were arrested in August last year after MI5 went to bug the car of Naweed Ali, only to uncover a pipe bomb and meat cleaver hidden in a JD Sports bag.
Convicted terrorists Ali, 29, Hussain, 25, and Rahman, 33, who served time together behind bars, denied preparing an attack.
They claimed the incriminating evidence was planted by undercover police officer Vincent, the boss of a fake firm called Hero Couriers.
Vincent was cross-examined over 12 days and repeatedly rejected the allegations against him. He also described them in a private message as "the usual bollox".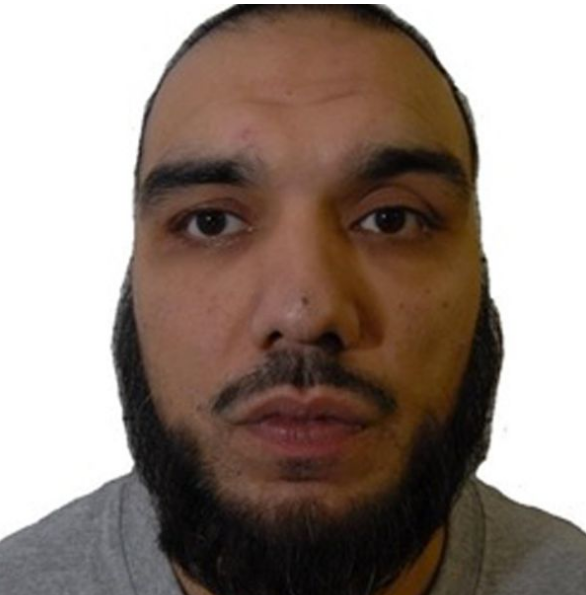 Jurors agreed with him and, after deliberating for more than 22 hours, unanimously convicted the men of preparing terrorist acts, along with fourth defendant Aziz, 38.
As they were led from the dock, Rahman shouted out: "I hope you're happy with your lies. Lying scumbags."
The Old Bailey trial had heard that next-door neighbours Ali and Hussain and Rahman called themselves the Three Musketeers in an encrypted chat on the Telegram messaging app.
Ali and law student turned trainee gas fitter Hussain, from Birmingham, were jailed for joining a terrorist training camp in Pakistan while Rahman was in prison for possessing an al Qaida propaganda magazine which contained bomb-making instructions.
Rahman, of High Lane, Stoke, had connections with other extremists, including Choudary, who he is believed to have visited with Aziz last May while the radical preacher was on bail awaiting trial for supporting IS.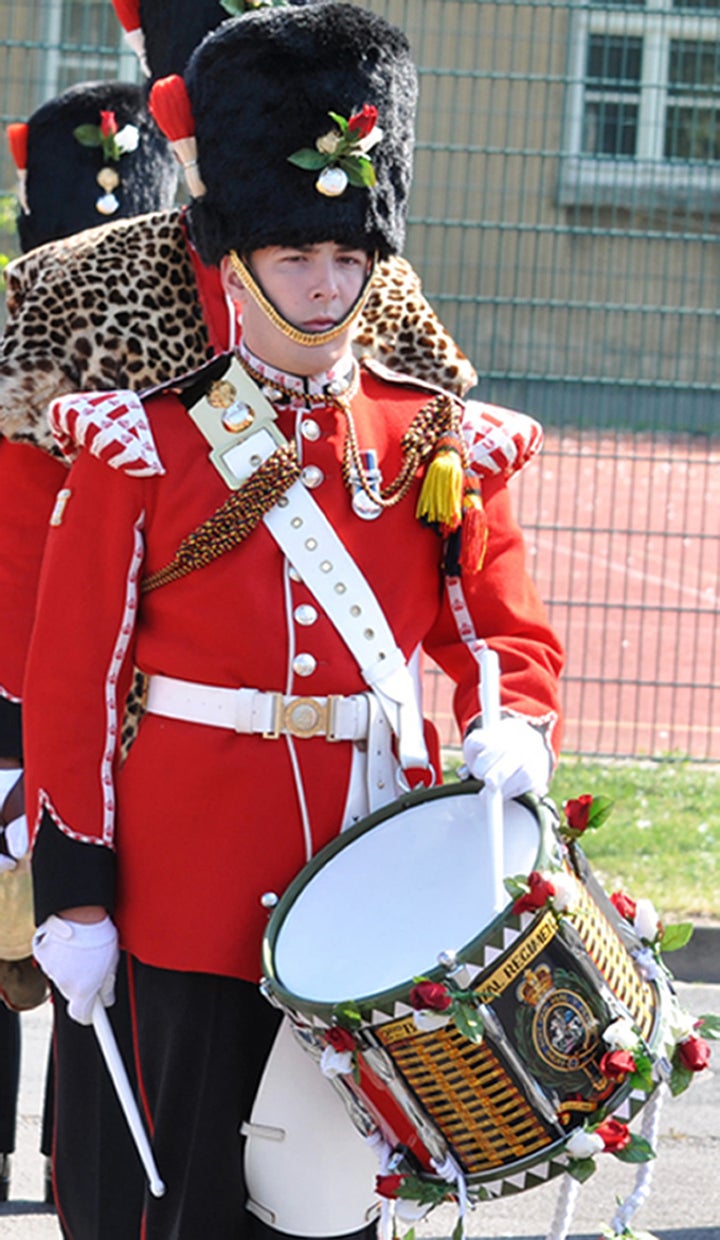 Primark salesman Aziz was keen not to be "left behind" but was only brought into the Three Musketeers plot days before the arrests.
The gang had tried to evade secret services and police and even attempted to double-deal with an MI5 contact of Rahman's to extract information.
But the authorities were one step ahead of them with an elaborate undercover operation at Hero Couriers, where Hussain and Ali were offered driving shifts.
The defendants were also covertly photographed meeting on a boating lake and in a park days before their arrests, the court heard.
On August 24, Hussain appeared restless and complained to Rahman on the Three Musketeers group: "We gota do something akhi (brother) just nothings really happening."
Two days later, Ali arrived for his first shift at Hero Couriers and left his Seat Leon at the Birmingham depot before MI5 moved in to conduct a search and "technical" operation.
Instead, they found the JD Sports bag in the footwell, containing a partially constructed pipe bomb and meat cleaver with the word "kafir" - meaning non-believer - scratched on it in readiness for the imminent attack.
An imitation gun, cartridges, a 9mm bullet, latex gloves and industrial tape were also recovered.
Police immediately arrested all four men and seized a large sword which had been stashed in Aziz's car.
Jurors were told Hussain had previously handled the same type of pipes used for the bomb on his gas-fitter's course and his DNA was on the roll of tape.
Ali, who suffered from a stutter at school and had previously claimed to have been wooed by MI5, declined to give evidence.
Ringleader Hussain, who lived next door to him in Sparkhill, Birmingham, told jurors he only believed in "defensive" jihad.
But prosecutor Gareth Patterson QC said he was in reality a "highly radicalised, intelligent and angry man who believed he had a duty to take action" but got careless and left his DNA behind.
Aziz, of Wulstan Road, Stoke, claimed he was just doing research when asked to explain what he was doing with pages from an al Qaida pipe bomb-making article and said the sword in his car was for self-defence.
The four-month trial was held partly in secret in the interests of national security as two anonymous witnesses gave evidence behind closed doors.
It was disrupted over fears that jurors might be unfairly influenced as the country was rocked by four terror attacks in Westminster, Manchester, London Bridge and Finsbury Park.