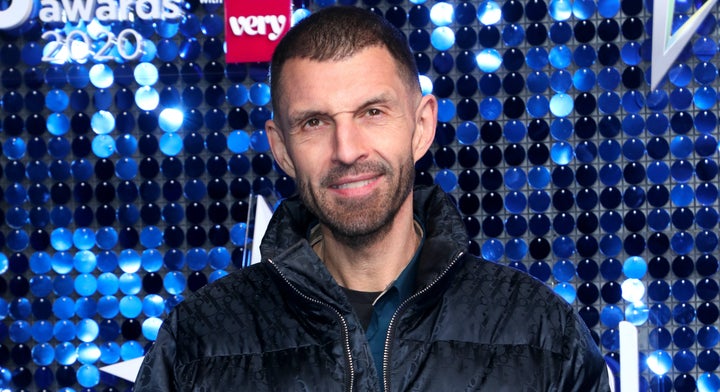 Broadcast giant Global Media is under increasing pressure to launch an investigation into allegations made by both anonymous and named figures online that DJ Tim Westwood has behaved inappropriately with predominantly Black female fans – which he has strenuously denied.
The firm has come under fire, including by its own staff members, for failing to publicly address the allegations, and for keeping Westwood's weekly radio show on air.
Claims against the 62-year-old Capital Xtra presenter, who is considered a major figure in the UK hip-hop industry, appeared on Twitter last month under the hashtag #SurvivingTimWestwood. Westwood has said the allegations are "fabricated".
In a statement released to HuffPost UK, he said: "I can categorically say that I have never had an inappropriate relationship with anyone under the age of 18. I am aware of attempts by anonymous sources to make fabricated allegations online. I can confirm that such allegations are false and without any foundation."
But a producer at Global, which owns Capital Xtra and employs Westwood, told HuffPost UK that staff members are "outraged at the company's silence on the issue" and said internal pressure, by way of conversations and correspondence, is being put on employees to stay silent.
A representative for Westwood confirmed to HuffPost UK that no complaints had been received at Capital Xtra.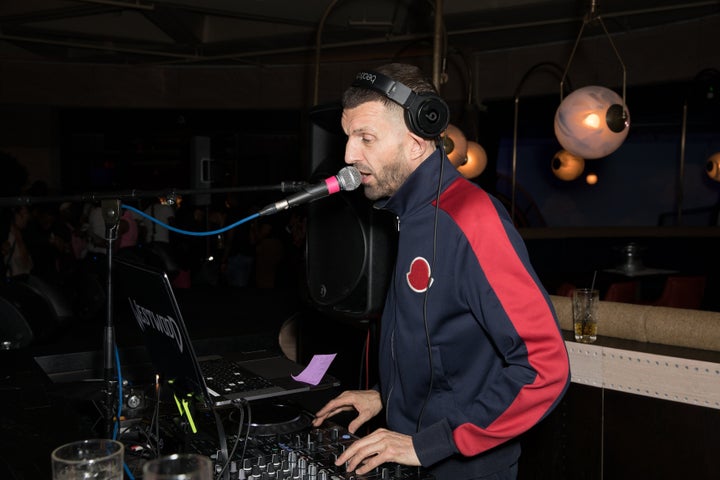 Westwood has not been convicted of any crime nor have any complaints been made to the police, as far as HuffPost UK is aware. The producer, however, wants to see Global publicly acknowledge that allegations have been made and commit to investigating them internally as part of its duty of care towards other staff.
"I think Westwood should be taken off air," they said. "I'm surprised they didn't take him off air while they look into the allegations. They should at least suspend him until they are sure they're not compromising the safety of their other staff, especially the women. This is a great opportunity for Global to replace him with young and fresh talent.
"Many presenters across the brands are uncomfortable with the situation and the executives have personally told staff not to speak to the media, which is unprecedented," the source said.
They added that Global's silence has left staff members open to harassment about the issue from concerned members of the public.
"A lot of people are shocked and angry that the company has not released a statement at least acknowledging the allegations," they said. "Some staff have received harassment from people about why that is, which isn't fair."
Global has declined to comment on this.
"A lot of female staff members – across all of the brands – are particularly shaken [because of the nature of the allegation] and feel it needs to be looked into more," the source added.
This has been compounded by calls from members of the public for Global to address the claims.
The allegations online have led to a petition at change.org demanding an investigation by the mayor of London – who oversees the Met Police – and the police themselves into Westwood's alleged behaviour towards Black female students.
The petition has amassed over 5,000 signatures.
A spokesperson for the mayor said: "We take all allegations of sexual assault seriously, but this is a matter for the police."
The Met Police was unable to provide information about whether officers are looking into allegations made against the star.
Internal correspondence at Global advised staff not to speak on the matter, and was described as "defensive" of Westwood, our source said.
Global Media – a privately-owned firm that has a stable of radio stations including Capital Radio, Heart and Smooth – recently came under fire for giving a platform to Brexit Party leader Nigel Farage.
Farage stepped down following public pressure and enquiries from HuffPost UK.
"Many concerns were directed towards Global on Twitter and these allegations are about abuse of Black women being perpetrated by one of their presenters," our source said.
"Global has turned a blind eye and appears to have nothing to say [...] but claims to endorse Black Lives Matter. How is that not contradictory?"
In addition to claims being made using the hashtag #SurvivingTimWestwood, there have been allegations posted from both anonymous and named Twitter accounts that the DJ has made sexual advances towards girls aged under 18, and served them alcohol. Westwood has strenuously denied ever having an inappropriate relationship with anyone under the age of 18.
A number of Black British public figures have raised concerns including model Leomie Anderson, presenter Grace Victory and DJ Funk Butcher.
Comedian Ava Vidal addressed the matter in an article and wrote: "Black girls are often not seen as worthy victims."
Westwood's hip hop peers Rodney P and late rapper Ty Chijioke have previously made allegations about Westwood's behaviour, referring to the DJ as a vulture in reference to alleged inappropriate behaviour around young fans. Westwood, 62, has denied ever having any inappropriate relationship with fans under the age 18.
A second Global source echoed the claim that staff members were upset by the company's silence on the issue.
"Global's concern seems to be about protecting Tim which is, to a degree, understandable as he's employed by them," the source told HuffPost UK.
"With that said, acknowledgement is important and many staff feel the way they're handling it puts them in a compromising position. Like, everyone's uncomfortable.
"We are in the era of Me Too. What message is Global sending?
"Maybe Global is being cautious about fanning flames that could have legal consequences for them. Sometimes companies choose between what is safe legally and what is best morally."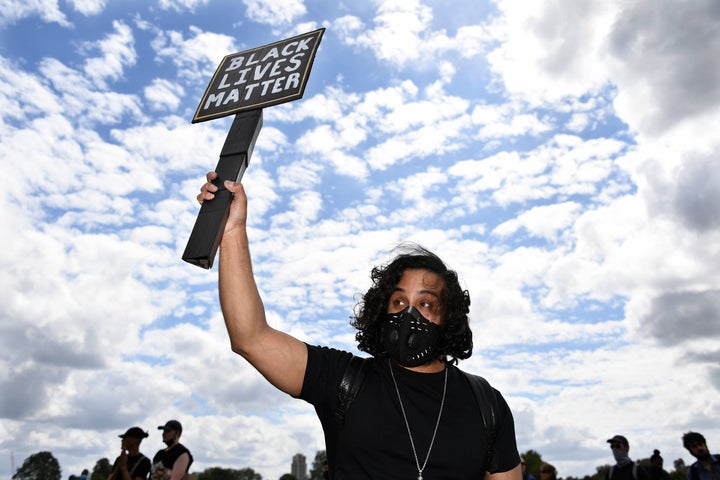 Deeba Syed, senior legal officer at charity and legal advice centre Rights of Women, said employers in Global's position should want to know if any criminal activity was happening in their workplaces or events, or if it was even unintentionally being facilitated by them, so they could take measures to prevent it.
"In cases of workplace historic sexual abuse claims, while employers are not legally obliged to do so, there is nothing to prevent employers conducting their own internal investigation to establish if any criminal sexual abuse has taken place and then use those findings to decide if an employee should be disciplined or dismissed," Syed told HuffPost UK.
"Far too often we see employers assume they cannot take action or investigate allegations of criminal sexual misconduct until a prosecution has occurred. We encourage employers to work with the police to carry out their own internal investigations, in a way that does not prejudice the criminal process. Nor should employers assume they cannot take internal action if a criminal process does not result in a conviction, as employers only need to establish reasonable grounds to take disciplinary action against an employee.
"We'd like to see employers take a proactive role in investigating historic sexual abuse claims, in order to prevent the sexual abuse of women in the future."
Syed was not commenting specifically on Westwood's case.