Tobacco companies have lost a High Court challenge over government "standardised packaging" that is due to come into force on Friday.
British American Tobacco, Philip Morris International, Imperial Tobacco and Japan Tobacco International challenged the plain packaging regulations that were approved in March 2015.
The firms presented a number of challenges, including a claim that the regulations violate a number of UK and EU laws, and that they are "disproportionate" and "must be quashed".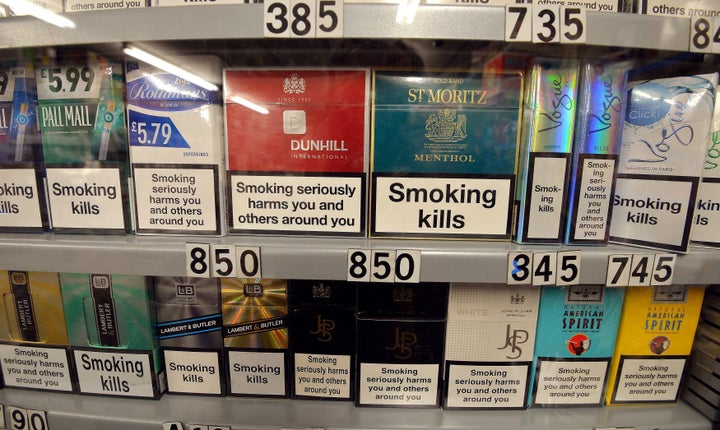 Plain packaging rules are in place in a number of countries, including Australia who introduced the directive in 2012.
Under the new "standardised packaging" regulations, any part of tobacco packaging not covered by a health warning must be a dark brown or green colour. Brand names must be in small, non-distinctive lettering.
The directive includes a ban on menthol cigarettes and "lipstick-style" packs aimed at women and a ban on promotional statements.
The case was heard in December, but in a ruling on Thursday, Justice Green dismissed all ground of challenge.
According to Sky News, he said: "The regulations were lawful when they were promulgated by Parliament and they are lawful now in the light of the most up-to-date evidence."
The judge's decision comes after Europe's highest court recently rejected a series of legal challenges.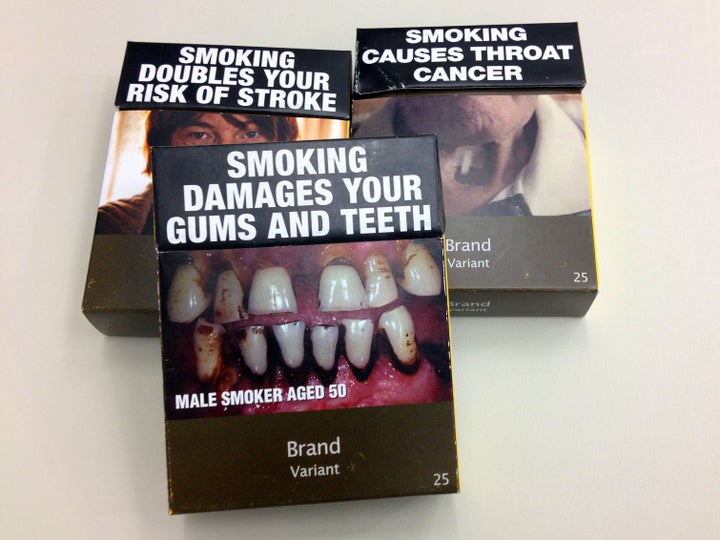 Anti-smoking group ASH Chief executive Deborah Arnott said in a statement: "This landmark judgement is a crushing defeat for the tobacco industry and fully justifies the Government's determination to go ahead with the introduction of standardised packaging.
"This disgraceful effort to privilege tobacco business interests over public health has rightly failed utterly."
In its statement ASH said the court was "highly critical" of the tobacco industry's use of expert evidence it commissioned to back its case and its "failure to disclose any internal assessments on how packaging design works for children and young people and what the effect on standardised packaging on sales is likely to be".
It added: "The judgement also notes that the great mass of the expert evidence put to the court by the tobacco industry was neither peer reviewed nor published in an appropriate scientific or technical journal."
According to Sky News, the tobacco companies are now considering whether to appeal the decision.
Popular in the Community